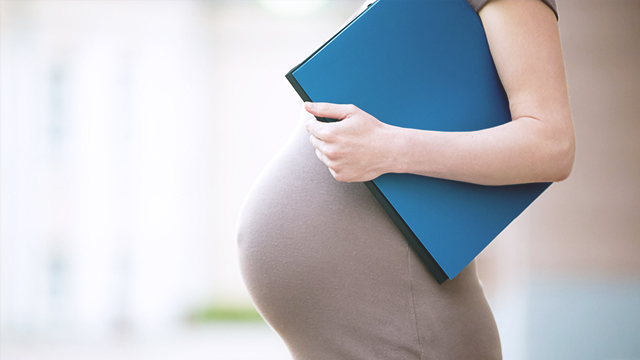 After repeated calls to pass the proposed measure to give new mothers more time to recuperate and to care for their newborns, the House of Representatives finally did so on August 28, 2018, after second reading, the Philippine News Agency reports. 
The passage of House Bill No, 4113, otherwise known as the Expanded Maternity Leave Bill or the "100-day Maternity Leave Law" comes more than a year since the Senate approved its version. Senate Bill No. 1305, also known as the Extended Maternity Leave Act was passed in March 2017.

HB No. 411 consolidates 15 bills that seek to extend the maternity leave. Both the Senate and the Lower House can now convene a bicameral committee to merge the two versions and iron out the differences between the two bills. 
ADVERTISEMENT - CONTINUE READING BELOW
The most obvious difference is the number of additional paid maternity leave days. The Senate's version had put the maternity leave at 120 paid leave days, while the House offers to extend it to 100 days. 
Both versions, however, grant the maternity leave benefit for EVERY instance of pregnancy, abortion, miscarriage, or stillbirth (the current law limits women to four). Both versions also provide an option to extend for an additional maternity leave of 30 days without pay, but it protects the female employee's tenure.  
The Philippines maternity law currently allows for 60 paid leave days for women who have had a vaginal delivery, and 78 paid leave days for women who delivered via a C-section. Our country has the lowest number of paid maternity leave days in Southeast Asia, well below the 98-day recommendation of the International Labor Organization (ILO).
In a roundtable discussion attended by SmartParenting.com.ph on March 5, 2018, Sen. Risa Hontiveros, who authored the bill, told us she was hopeful the House would approve the counterpart bill in March. On August 5, 2018, the Philippine Daily Inquirer reported that Sen. Angara "prodded the House of Representatives to speed up the passage of the expanded maternity leave bill."
The proposed bill will not only give new mothers more time to recover from childbirth and focus on her postpartum care. It will also help lower their chances of developing postpartum depression, and give her ample time to arrange for caregivers before she needs to go back to work. 
A longer maternity leave will also give moms more time to care and bond with her baby. Doctors have also highlighted that one of the crucial benefits of the proposed law is giving moms more time to establish an exclusive breastfeeding practice and reap the benefits of breast milk for her and her baby. 
This story originally appeared on Smartparenting.com.ph.
* Minor edits have been made by the Femalenetwork.com editors.
Load More Stories