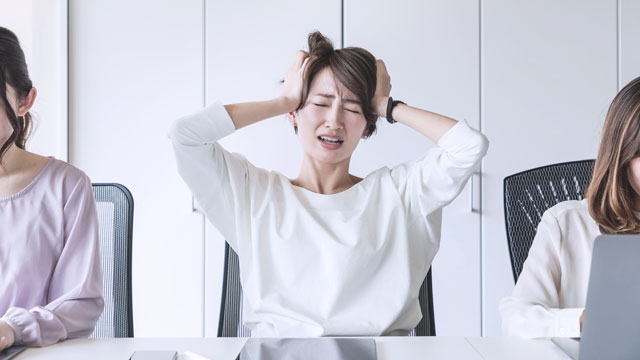 For many employees, the holidays aren't all about Christmas parties and Secret Santas—it's about whittling down an almost insurmountable mountain of work that needs to be finished and closed before the year ends. "Busy" is an understatement, and excessive overtime sessions can cause a lot of stress and sleepless nights. In a U.S. News feature, writer Robin Madell cites Richard Bedrosian, director of Behavioral Health for Wellness & Prevention, Inc., who words it well:
ADVERTISEMENT - CONTINUE READING BELOW
"'Tis the season to be tired, cranky, bloated and broke... Holiday stress can overwhelm people in some of the same ways as job stress, so individuals may experience a double whammy as these life stresses compound one another."
This holds true for a lot of folks who work a 9-to-5: a survey by Accenture's HR Services revealed that "66 percent of the respondents reported additional stress at work during the holidays," which is on top of the emotional issues brought about by personal matters that are usually affected by logging in more hours in the office—missing time with one's family, and not being able to enjoy one's social life during the season of reunions.
For many of us, there isn't really much of a choice but to hunker down and just do what needs to be done; however there are many ways to make it a tad bit more bearable. Here are a few things to help you manage your nerve-wracking holidays:
CONTINUE READING BELOW
Recommended Videos
Stay focused on your goal.
You'll get distracted. You'll procrastinate because deep down, you're done with everything but you know that no one's going to cut you any slack. So instead of trying to delay the inevitable, always steer that wandering mind back to what you have to do and just get on with it. Create a timeline (factoring in singit jobs that you know will pop up) and make sure that you stick to your schedule.  If you start getting overwhelmed, take deep, calming breaths. You'll get through this. 
Remember the prize.
When you trudge through days when everything just seems impossible to finish, remember what's in store for you after—time to rest, time to enjoy, and time to ignore work emails because you've done your job and you've done it well. Make it your motivation to stay efficient.
Manage expectations and ask for help.
While we know that you're good at what you do, you can't do everything. You aren't a robot after all. Don't burden yourself with tasks that you know you can't anymore do. Ask for help. Talk to your team or to your boss and say that the amount of work that you need to finish is just too much and you know that you'll end up sacrificing the quality of your output. If you're shy about it, think of it this way—your management will appreciate your honesty more than doing damage control if you're not able to deliver.
ADVERTISEMENT - CONTINUE READING BELOW
Take time to rest.
We know you already know this, but we also know that you're probably guilty of not pushing your job's pause button when you get home. Have clear borders and allow yourself enough sleep because really, you're not helping anyone by coming to work puyat and stressed and not being able to perform at 100 percent. Take care of yourself, and you'll find that things will get easier, no matter how stressful they become.
Find a release.
It can be a wild evening of videoke with friends or a hardcore workout at the gym—whatever it is, find a way for you to release the pent-up worry and anxiety that you've been keeping in the past few weeks. Alternatively, practices such as yoga, and even the Japanese hobby of "forest bathing" or spending time around trees can help bring you back to a state of calmness.
ADVERTISEMENT - CONTINUE READING BELOW
Be kind to yourself.
In the end, it's just work. There's life beyond it. Do your best, but also know that you can only do so much for your company. When you know you've done everything that you could, allow yourself to feel satisfied with it. After all, it's the holidays, and you deserve to enjoy them, too.
Load More Stories