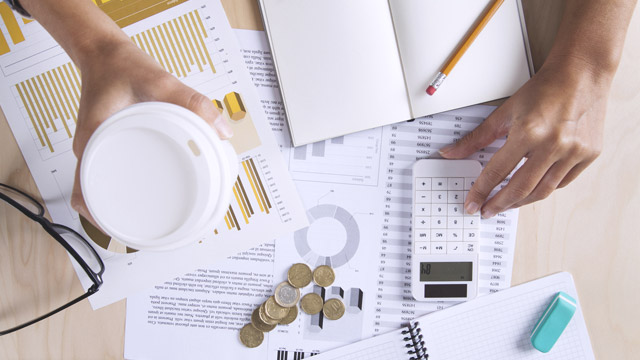 The much-anticipated financial windfall that happens during the holidays probably makes you feel that you'll have cash forever, but here's a quick reality check: you'll have to be wise about spending and saving it because it won't last. 
By the end of the season, you'll probably have already allocated the extra cash to necessary (and sometimes, not-so-necessary) purchases, enough to worry that your monetary New Year's resolutions are bust before you even begin with them. 
ADVERTISEMENT - CONTINUE READING BELOW
Well, it's never late to turn over a new leaf. If you want to be financially content when 2019 starts, here are a few things you may want to try:
Set aside at least 20 percent of your bonus as savings.
We know that you already know this, but to remind you again: don't get all excited and spend your money in one go. Remember that your Christmas bonus is extra income and should not be a part of your budget. (Monthly expenses should be covered by your regular salary.) Sure, you can still spend some of it to reward yourself and enjoy the fruits of your labor, but do so logically.
Invest, invest, invest.
Investing has two advantages. First, it can't easily be spent. Short term time deposits and the like will have penalties and some paper work for pre-termination (withdrawing the cash invested prior to the maturity date.) If it is invested in a small business, cash would be tied up in inventory and salaries, among others.
CONTINUE READING BELOW
Recommended Videos
Second, you can earn from your bonus. It can be from a small interest (0.25 to 0.625 percent) in a 30-day time deposit. Interest rates for time deposits are available on bank websites.
For bakers, cooks, and hobbyists, Christmas may be a good opportunity to earn by taking advantage of the high demand for gifts. Use your bonus as a way to kick off your seasonal endeavor, and as long as the product is good and the price is right, you can immediately enjoy good ROI.
Do not use your credit card for Christmas shopping.
If you're not careful, credit cards can be the fastest way to get yourself into debt. It actually lulls you into spending more than the cash you have, especially if you're not keeping tabs and are taking way too much advantage of buy-now, pay-later schemes. It's not easy to see your bill and only then realize that you've overspent.
ADVERTISEMENT - CONTINUE READING BELOW
To avoid this, always pay your bill in full, or if you have no self-control, stick to using cash whenever you can (even Heart Evangelista attests to this). You'll be more careful and discerning with your purchases knowing you hold only a limited amount of bills.
Get creative with gift giving.
It sounds cliché, but it helps. Generic presents—which are appreciated by everyone no matter what age or gender—can go a long way in keeping within budget. The safest generic present is food (as long as you're mindful of allergies). Generic gifts may also be personalized. For example, you can buy a pen and have it engraved or practice your calligraphy and have quotes framed.
If you can, save those vacation and/or sick leaves 
Depending on your company, leaves may be monetized. By law, private employees should enjoy the monetization of unused vacation leaves not exceeding ten (10) days during the year. On the other hand, government officials and employees are entitled to the same benefit but including sick leaves and without the 10-day cap. The great thing about this benefit is that it is tax exempt as long as it does not exceed P90,000 when added to other allowable benefits. 
ADVERTISEMENT - CONTINUE READING BELOW
The money equivalent to your unused leaves are often given within the first few months of the following year, so it's like having another (albeit smaller) bonus which you can once again smartly enjoy.
* Pamela Lloren is a Certified Public Accountant and is currently teaching accounting and finance subjects at the University of the Philippines.
Load More Stories