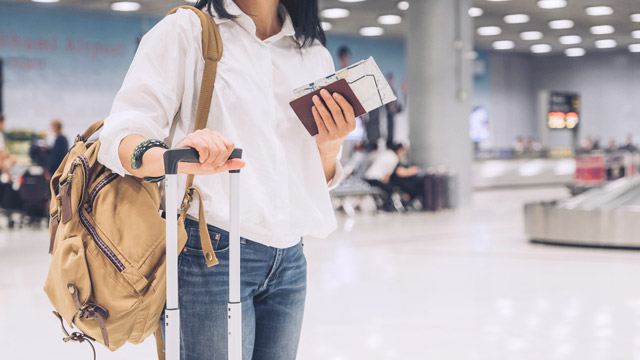 There are a lot of things to consider when you plan to work abroad. Aside from the employer and the cost of living, you also need to take a look at whether or not your specialization will actually grant good pay and competitive benefits.
The 2017 Workabroad.ph Overseas Jobs and Salary Report reveals that the highest paid overseas workers are engineers, healthcare professionals, and IT experts.  The highest wage earners in the Middle Eastern Region are pediatricians, general practitioners, and nurses, whose salaries range from P54,000 to P86,000 a month. Companies in the Asia Pacific Region give land-based engineers P56,000 to P59,000 a month, while the U.S.A. offers sea-based engineers such as ship masters and chief operators P53,000 to P99,000 a month.
ADVERTISEMENT - CONTINUE READING BELOW
CONTINUE READING BELOW
Recommended Videos
Below is a chart of the highest-paid specializations per region:

If your specialty has been listed and you wish to pursue your career in another country, Workabroad.ph shares a few tips on how to make the transition easier:
1. Familiarize yourself with the culture of the country you will be deployed to.
As the saying goes, "Do as the Romans do." Heading to a country that has a totally different religious and political atmosphere from what you're used to takes a lot of preparation. Read and research all you can about where you're going so that you more or less know what to expect once you get there.
ADVERTISEMENT - CONTINUE READING BELOW
2. Take skills-based courses.
Sometimes, career shifts are in order, so that means that you'll need to hit the books and enroll in professional classes to gain the knowledge you need to be competitive in your field. Consider it as a personal investment—if ever you don't get hired by the employer you want, at least you already have the mental edge over other candidates when you apply in another institution.
3. Make sure that you've already garnered enough experience in the field that you choose.
Working abroad can be very competitive as in some countries, your prospective employer will need to defend their decision to hire a foreigner (you) over local talent. That means you have to be really good at what you do and you should have a very impressive resume to boot. Get your feet wet before jumping into the pool.
4. Compare salaries and make an educated decision.
Don't jump on the first offer. Make sure to research salary ranges and read reports in order to make sure that you're making the right choice. Moving out of the country is hard enough, so you really want to make sure that the job you're accepting is worth your time, money, and effort.
ADVERTISEMENT - CONTINUE READING BELOW
Load More Stories