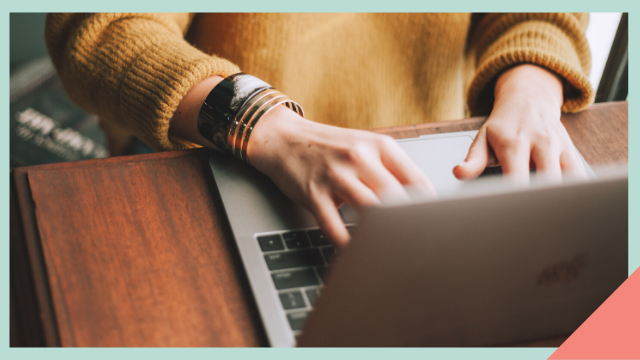 The inclination to have a job that will not require us to leave home has long been an aspiration for a lot of people who are desiring to have more room for a balanced work and life. Heavy traffic due to lack of efficient transportation system has been eating up significant time of the working class where they have to wake up at 5 a.m. to be able to leave by 6 a.m. to make it on time for their 8 a.m. required shift. On top of these factors, safety is now the number one reason for opting to work from the comfort of our home. The virus is still out there, hence, majority of the organizations have made adjustments to come up with a WFH setup.  
ADVERTISEMENT - CONTINUE READING BELOW
READ MORE ABOUT ONLINE JOBS
If you're one of the people who would want to have a work from home career, here's a list of high-paying online jobs you can apply for: 
IT Professional 
Salary range: Php 30k to Php 80k  
Majority of the IT companies in Metro Manila have announced that their employees will continue to work from home for an indefinite period. Most of them have metrics set even pre-pandemic to ensure quality of their output, remote time-in/out systems, and performance measures. So if there's an industry who has always been ready for this setup, it must be the IT industry. Their clients are usually in another country, hence, it's safe to say that from their clients' perspective, there's not much difference whether they work in their office or remotely. Aside from the IT firms, a lot of e-commerce companies are looking for Software Developers given that they are booming currently. If you have a Computer Science or Information Technology background, you may search for roles such as Desktop Support, Technical Support, Web Developer, IT Administrator, and Project Manager. 
Designer/Illustrator 
Salary range: Php 20k to Php 50k 
Compared to most office careers, people who are working in the creative category can't be contained in the overly structured arrangement because ideas do not have a schedule – the momentum sometimes arrives beyond the office hours so it's ideal that they work from home. Employers would provide the online tools and software like Adobe Illustrator, Photoshop, CorelDRAW to be used but if you would opt to be a freelance, you may have to spend for those. Graphic Designer, Multimedia Artist, Creative/Art Director are some position titles you may look for.  
Digital Marketing Manager 
Salary range: Php 40k to Php 80k  
Brand campaigns that would require on-ground events or in-store promotions were put on a halt due to the pandemic so majority of marketing efforts and budget were allocated to digital and social media. Nowadays, regardless of the industry the company is in, the demand to have an in house Digital Marketing Manager is already a given may it be banking, insurance, pharmaceutical, retail or food manufacturing. Some technical know-how is preferred for this role such as social listening and analytics, e-commerce, and business intelligence tools. 
ADVERTISEMENT - CONTINUE READING BELOW
Customer Service Representative 
Salary range: Php 20k to Php 35k 
One of the most stable industries amidst pandemic is the BPO sector given that the Philippines is still one of the top hubs in the world. Despite losing some of their clients in the hospitality or tourism industry, they have maintained to be highly operational despite the adjustments. Who would've thought that the highly metricized CSR roles will be able to transition to a WFH arrangement? The industry has been able to respond and remain competitive to the current situation. Common roles are CSR, Outbound Sales Representative, and Call Center Agent. 
To help in your job hunt, here are some tips on how to write your resume: 
1. Write a brief job description. If you have an internship or employment experience, it's good to share bullet points about your main tasks and responsibilities to give your prospective employer an idea of certain skills you have been exposed with to manage expectations. The goal is to be informative because job titles differ from one organization to another. 
ADVERTISEMENT - CONTINUE READING BELOW
2. Be concise. Complete your details without being too wordy and focus only on the items that are significant to your profile. Examples of important information are contact details, educational background, job experience. There's no need to indicate all trainings you've attended but you may write one or two that are significant to the position your applying for. Make sure to highlight your strengths to be able to attract your potential employer. 
READ MORE ABOUT ONLINE JOBS
3. Keep it neat and organized. Your curriculum vitae is your tool to share your personal and career story to the right reader which may lead you to land on your dream profession. Make it appear professional by using a standard font style, size, and color. Don't forget to specify dates of graduation or employment period. If you have been employed, start with your most recent employment down to your first job.  
ADVERTISEMENT - CONTINUE READING BELOW
* Sheena Abellera has an MA in Business Administration from Ateneo Graduate School of Business and is a seasoned HR practitioner.
Load More Stories