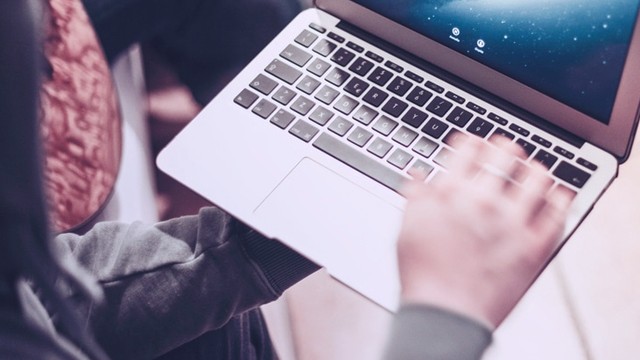 There are days when you're probably at the brink of getting up and leaving your job without ever returning. Admittedly, it can be very tempting, especially if you have oportunista colleagues who can't carry their own weight and bosses who seem to be out to get you, but trust us when we say that going AWOL is never the answer.

AWOL, or "absence without official leave" is basically quitting your job without informing management. A lot of employees do this when things at work seem to be beyond repair, or even just to spite a workmate they don't agree with. Going AWOL may momentarily hurt the team you leave behind, but the one who'll be feeling the long-term effects will be you, so best think about what happens after before considering a corporate walk-out.

1. You'll leave your colleagues high and dry.
No one deserves to be left hanging, and even it may have happened to you, there's really no reason to do it to other people. May pinagsamahan din kayo ng team mo, so would you really want to hassle and hurt the people you've been working with by doing something juvenile?

Even if your team is the main reason why you're so tempted to go AWOL, be the bigger person and stay professional. If you decide to leave, properly turn everything over, if only to keep your integrity intact. You're doing this for yourself, not for anyone else.

2. You won't be able to get your back pay or your clearance.
Going AWOL will deny you of all the law-mandated benefits that a proper resignation can provide you with. It means that unless you have a new job waiting for you or if you have enough savings to tide you over until you get hired, your cashflow will get disrupted.

Moreover, you also won't be able to get clearance and a proper recommendation from your previous employer. You may think that you can just deliberately remove your tenure from your resume, but do remember that recruiters can easily check your tax records and government contributions. You wouldn't want to start your new job with a lie, would you?

3. You'll hurt your reputation.
It's a small world, and you'll be surprised at who knows whom. You may think that you've already escaped your previous boss, but what if she actually knows the boss of the company you're applying at?

That's just the tip of the iceberg. There are also legal issues that leaving without notice can trigger. By going AWOL, you're giving your previous employer the right to hold you liable for damages. According to Article 282 of the Philippine Labor Code, an employer can terminate you on the grounds of:

ADVERTISEMENT - CONTINUE READING BELOW
Serious misconduct or willful disobedience by the employee of the lawful orders of his employer or representative in connection with his work;
Gross and habitual neglect by the employee of his duties;
Fraud or willful breach by the employee of the trust reposed in him by his employer or duly authorized representative;
Commission of a crime or offense by the employee against the person of his employer or any immediate member of his family or his duly authorized representatives; and
Other causes analogous to the foregoing.

A termination can taint your records and your reputation for the entirety of your career, so even if you're very tempted to up and go, do yourself a favor: Follow the right procedures, go through the proper channels, and resign with grace.
Load More Stories