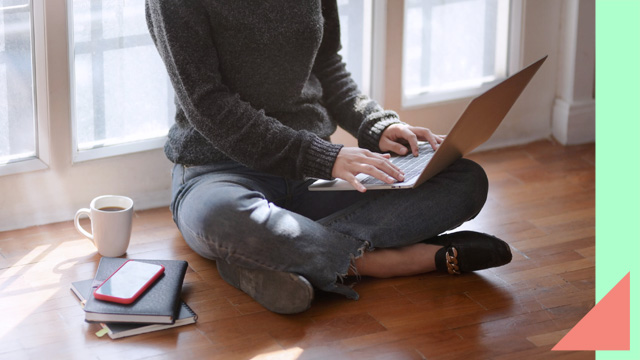 The COVID-19 pandemic has forced the world to adapt to a new normal, and with job and income loss, almost everyone has tried to start up a home business and marketing it online.
If you've just begun your own enterprise, then you're probably also planning to create a website for it. Platforms like GoDaddy can help you build and manage your online presence yourself, but aside from this, you'll also want to check out the brand's newest initiative—a competition-slash-reality show called Project GO.
ADVERTISEMENT - CONTINUE READING BELOW
Project GO focuses on budding entrepreneurs who have business ideas with an online presence to pitch. The best concept receives P1,000,000 to jumpstart their new venture.
The good news is that you can actually join! If you believe that you've got a ground-breaking business idea, then now is the time to pursue it. Simply head on to http://www.axn-asia.com/ProjectGO for instructions on how to sign up! You may just be picked as one of Project GO's contestants, which means you and your business will get media mileage, and who knows? You might just snag that P1M for puhunan! Auditions for the final set of contestants will run until September 2, 2020.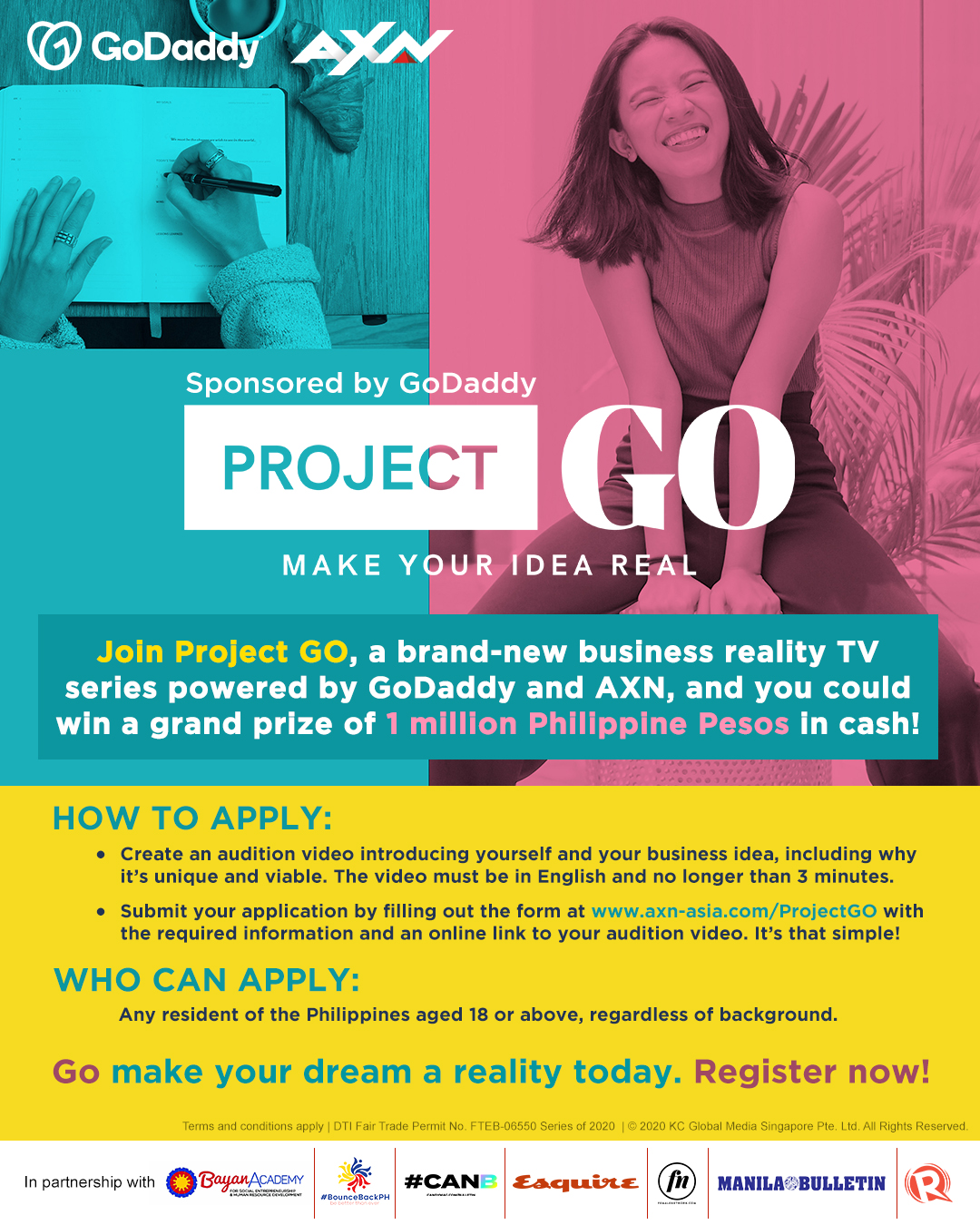 The show will premiere on November 19, 2020 exclusively on AXN. Co-produced by KC Global Media Asia, Project GO will be a five-episode series. Twenty applicants with the most compelling pitches will have the chance to present their ideas to a distinguished panel of mentors and Filipino business experts via video conference. A shortlist of four contestants will be chosen from a strict criteria including originality, marketability, and feasibility.
From there, the final four will undergo intensive training and coaching online. These four budding entrepreneurs will undergo a final pitch presentation in the finale, in hopes to be selected as the winner of P1M to fund their business.
Auditions are open to all Filipino residents, so make sure to grab this chance! 
For more information, check out the GoDaddy Asia's Facebook page.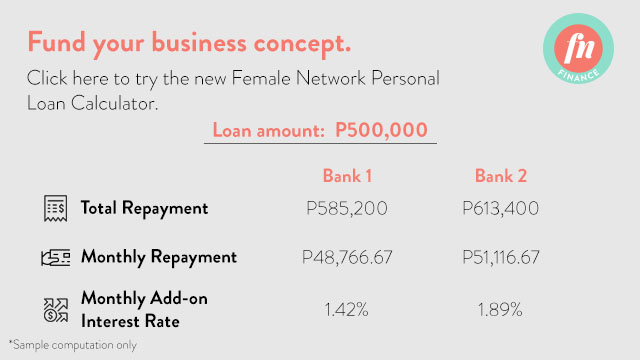 ADVERTISEMENT - CONTINUE READING BELOW
Load More Stories