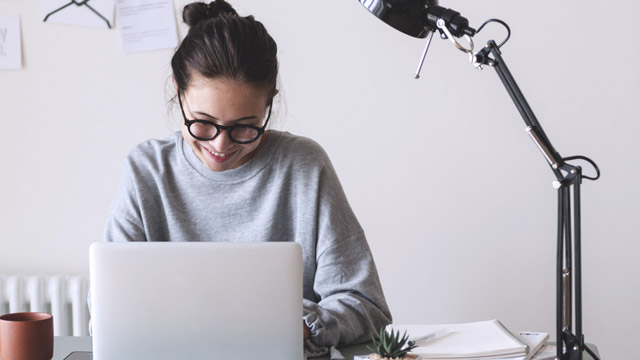 There now seems to be a less stressful way to make good money--and that's through freelancing. 
Granted that you do need to create your own schedule and system, becoming a freelancer is often considered to be less of a hassle than clocking in at an office on a daily basis, if only for the fact that there's less commuting involved. Moreover, the pay also rivals that of a regular employment: According to the Global Freelancer Insights Report of PayPal commissioned in 2017 and participated by 1,602 workers in the country, Filipino freelancers receive an average pay of P299,000 a year or roughly P25,000 a month, already more than what most entry-level employees in the BPO sector receive on a monthly basis.
ADVERTISEMENT - CONTINUE READING BELOW
According to the survey, at least 28 percent of Philippine-based freelancers even manage to earn more than P300,000 a year with a few even reaching more than a million pesos worth of income.
Jobs in the BPO sector are not really far off from what most freelancers do as 47 percent of the survey participants said their freelance job mostly involved data entry or virtual assistance. And just like call centers, most freelancers' clients came from abroad, with 60 percent saying they mostly do business with those in the US.
The biggest difference is the work setting. Freelancers can do their jobs literally anywhere they wish while most in the BPO sector are stuck in their cubicles for hours. True enough; majority of those surveyed said it was the "ability to work from anywhere" that drove them to work as a freelancer.
Likewise, full-time employees still contemplating if they should do freelancing work or not, which are called by the study "considerers", cite the same factor why they are most interested in this kind of job.
CONTINUE READING BELOW
Recommended Videos
Still, the freelancing sector is not without potential drawbacks. Both freelancers and considerers lament the irregular income that comes with the job. The pay is only expected for every project or task booked with a client so a freelancer's income largely depends on his or her diligence and discipline.
In the Philippines for instance, majority of freelancers get jobs through platforms such as Upwork and Freelancer.com, which act as middlemen between freelancers and clients. These platforms usually post projects or tasks that need to be worked on by a freelancer or two, so an active account in such sites help one's chances of acquiring clients. Meanwhile, others rely on the help and recommendation of friends and family in getting domestic clients for their freelance work.
Since the sector is largely unregulated, freelancers are also at risk of getting duped by untrustworthy clients. According to the same study, 58 percent of freelancers in the region, including Singapore, Indonesia and Vietnam, have experienced getting unpaid for the services they have rendered.
ADVERTISEMENT - CONTINUE READING BELOW
This story originally appeared on Entrepreneur.com.ph.
*Minor edits have been made by FemaleNetwork.com editors.
Load More Stories