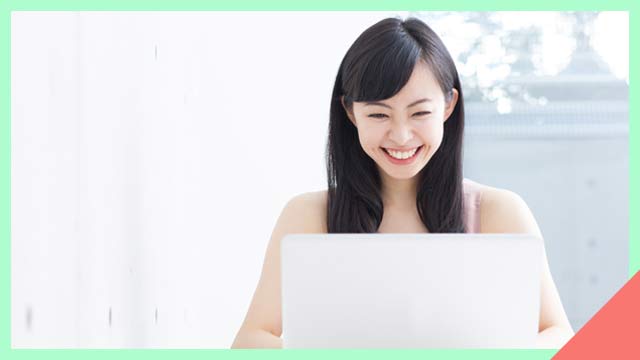 If you've been thinking about shifting careers or looking for a job this 2021, it pays to make sure that you have all your bases covered. When you embark on an actual job hunt—which is probably a lot more competitive now in light of our current situation—you'll have the skills and the confidence to back you up.
That said, these online courses offered by Cream Silk Philippines and Edukasyon.ph might be something you'll want to enroll in—whether you need a refresher or a head start on mastering new skill sets. Each course stretches to just an hour long and is carried out with a fitting industry partner. Check them out below!
1. Communications 101: Communicate Effectively With Customers
Industry partner: [24]7.ai
No matter what career you decide to shift to, it's important that you know how to properly and professionally get your point across. Touch up on your communication skills with the help of this course. It's useful for just about any endeavor and it'll help you learn how to converse effectively with both your coworkers and clients.
2. Project Management 101: Managing Projects Remotely In The New Normal
Industry partner: Cloudstaff
Having a tough time handling your deliverables when you're remote working? Then this course will be perfect for you. It'll give you a formal refresher on time management skills and how to have grace under pressure. After all, a lot of companies look for people who can handle anything that's thrown at them.
3. Sales 101: Selling In The New Normal
Industry partner: FWD Insurance
With e-commerce displaying steady growth over the pandemic, knowing the nitty-gritty of online negotiations is becoming an indispensable skill. Financial advisors have made the shift as well and this course will teach you how to be a good financial advisor with the right selling skills in the new normal. Know the fundamentals of the industry and step to success this 2021.
The process of enrolling is simple, too! Enroll in a course on Cream Silk's website, complete the course to get a certified learning badge that you can use to upgrade your CV, then upload your CV onto the website for a chance to be interviewed by top hiring companies [24]7.ai, Cloudstaff, and FWD Insurance.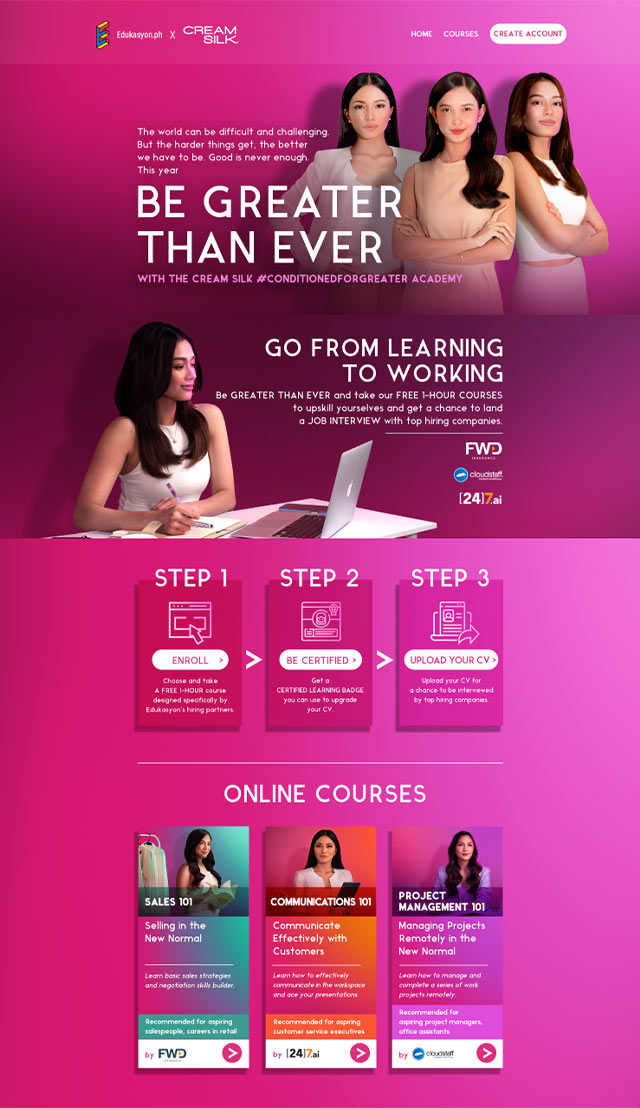 For more information, check out creamsilk.com.ph and follow Cream Silk Philippines on Facebook.
This article was created by Summit Storylabs in partnership with CREAM SILK.