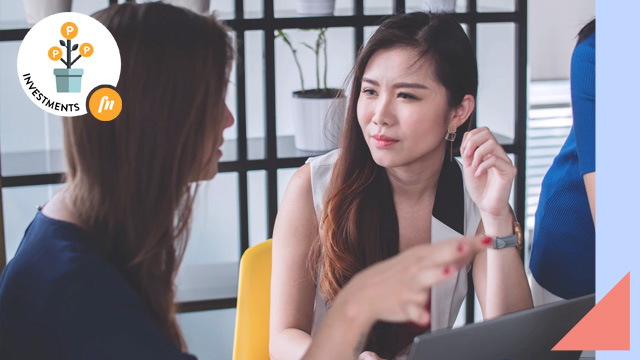 Jenny Wieneke spent 30 years in the advertising industry prior to diving into business. She is the CFO and the Director for Marketing of Tokyo Tempura, the Presidential Appointee of the Design Advisory Council of the Philippines, and a professional screener for the Ad Standards Council. She also advocates education for upcoming entrepreneurs, and is a marketing mentor of PCE Go! Negosyo, a DTI Mentor of the SME Academy, and is also a professor of the University of Asia and the Pacific.
ADVERTISEMENT - CONTINUE READING BELOW
Starting a business is difficult. Sustaining one and expanding it is harder! Many of us ask the question, "How do I know whether my hobby has the potential to become a successful business?" Well this writer always says that when you pursue your passion, you focus all your energies into it and attract positivity 'til it becomes effortless and second nature to you. Money then becomes the icing on the cake, as it naturally gets attracted into the passion cycle. But there is an ongoing debate on whether you should choose passion or profit—I believe one can do both.
In determining if your passion project has potential as a business, look for these three things:
Does it appeal to a lot of people enough to comprise your market?
Is it unique enough and/or desirable enough for them to pay for it?
Can you produce a large quantity of your goods or provide your services at a largescale level?
If you tick all these boxes and have successfully started out your own business based on them, the next questions are "How do I franchise the business if it is based on my passion project? Am I ready to franchise? How do I know?"
Generally, franchising is a tool used for expanding one's business without investing one's own money. It is admittedly one of the fastest platforms for growth. Assessing one's readiness to embark on this is another story. Usually, passion projects are harder to franchise because these are mostly skill-based and are contingent on the proponent. Nevertheless, here are some guidelines on how one can determine if the business is franchiseable as quoted from Jorge Wieneke, President of the Association of Filipino Franchisors Inc. (AFFI) :
1. Inquiries
The goal of every brand is to create brand loyalty with its customers. In franchising, it is usually the customer advocates who become the first franchisees. That being said, the first indicator of readiness to franchise one's business is whether there are a lot of your customers asking about getting a franchise from you.
ADVERTISEMENT - CONTINUE READING BELOW
2. Differentiator
In marketing, differentiating your product is one of the primary requirements. The same applies to franchising. Is your business distinct enough and differentiated enough from the next to be readily identified with you and you alone? This is key to the success of your business and the happiness of your franchisees.
3. Replication
Can your business easily be duplicated, triplicated by others? Not copied but easy enough to run with your guidance?
4. Operations
Have you written down your operational system in an Operations Manual so that your people and your potential franchisees may be guided accordingly? Is your operational system easily transferrable? Simplifying how your business is run and translating this into a manual is at the heart of franchising. This allows you to transfer your technology, processes, systems seamlessly to your franchisee, enabling them to operate in accordance with your business system.
5. Prototype
Do you have a prototype outlet/s that is earning money and is the ideal showcase and model for your business? After all, how can you franchise if there is no successful case study? There is no hard and fast rule as to how many outlets one should have before embarking on franchising but practically and ethically speaking you should at least have had several successes before inviting other people to invest in your business.
ADVERTISEMENT - CONTINUE READING BELOW
6. ROI
Can your business promise a reasonable return-on-investment in terms of period and margins? Your ROI should be attractive enough gain interest from potential franchisees. However, never promise a fixed ROI period as there are many variables to consider when computing for this. Location is one key variable that impacts on the ROI and as such, franchisee ROI's may vary contingent on where they situate the franchised operation.
7. Marriage
Franchising is like marriage, you enter into a contract with someone for the long-haul, allowing them to use your identity, your business model, lending them your personality. Are you ready to plunge into a long-term relationship with someone?
8. Patience/Flexibility/Personality
Are you a people person? Can you relate to different kinds of people easily? Can you deal with constant barrages of inquiries, people demanding of your time, trouble-shooting problems left and right? Can you adjust accordingly?
If you've answered YES to all of the above, you must be armed with the following, before engaging into the business of franchising:
Trademark
Franchise Program
Franchise Agreement
Operational Manual
Training Program
Commissary (if food business)
ADVERTISEMENT - CONTINUE READING BELOW
Passion to Profit, Personal business to a Franchised business, all this is possible with the proper guidance and mentors. Should you wish to consult franchising experts, you may get in touch with the Association of Filipino Franchisors Inc. (AFFI) Secretariat at (02)77453237. AFFI is the franchising association for homegrown brands or the Philippine Franchise Association (PFA) at (02)86870365 if you are a bigger or international brand.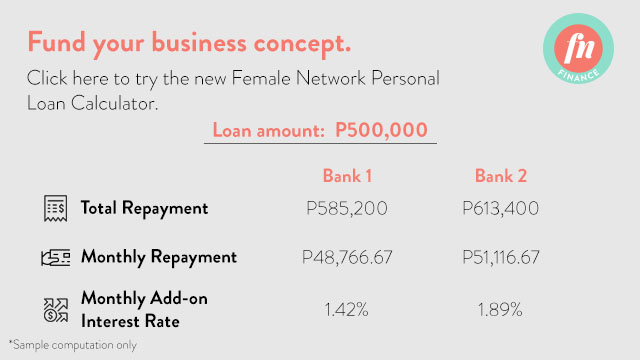 ADVERTISEMENT - CONTINUE READING BELOW
Load More Stories