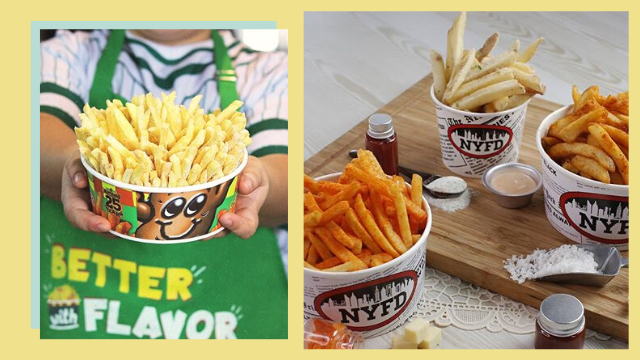 Aside from siomai and shawarma, fries is one of the most popular food cart snacks out there. They're tasty and affordable, and both kids and adults love them! If you're interested in getting a food cart of your own but don't want to start from scratch, franchising is the way to go. Established french fries businesses have already perfected their own distinct flavors, which many are already fans of, so you won't find it too hard to attract your first customers!
ADVERTISEMENT - CONTINUE READING BELOW
Hot topic: 5 Basic Things You Need to Know Before Getting a Bank Loan
FN Tip: To franchise a fresh fries business, you'll have to shell out a sizeable capital, but you can consider running your food cart with a trusted partner to make the costs and the workload more manageable. Together, you'll need to look long term, so you have to plan how you'll sustain your business so that you can keep your employees paid and your kiosk earning returns. You may also want to have a contigency plan in case something happens so as to protect you, your people and your business.
Here's a list of french fries food franchises you can invest in: 
1. Potato Corner
Contact details: iwantfranchise@potatocorner.com
Potato Corner's flavored fries have been well-loved by Pinoys for a long time.
As we've previously featured, Potato Corner's Standard Cart Package costs around P431,200*, which already includes the following: 
12 

percent

 VAT

A franchise fee of P150,000 (valid for five years)

Initial supplies worth P5,000

Cart (2.4m x 1.2m x 0.865m)

Wares and equipment which will include your fryer and freezer

Two uniform sets for your personnel, and other tools to support your cart
ADVERTISEMENT - CONTINUE READING BELOW
If you plan to get a bigger space, Potato Corner's kiosk packages can go from P400,000 to P800,000 (Click here for more details!)
2. NYFD
Contact details: http://tinyurl.com/NYFDBusiness
NYFD is well-known for their thick-cut fries that are served with tasty dips—from ranch to garlic parmesan!
ADVERTISEMENT - CONTINUE READING BELOW
For a standard NYFD cart, the capital requirement would be P350,000*. But if you plan to get a kiosk, prepare to shell out around P450,000*. NYFD's target ROI is around six months to a year and a half for carts and kiosks.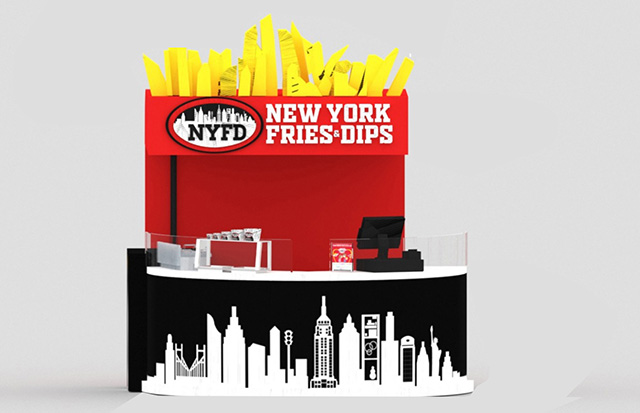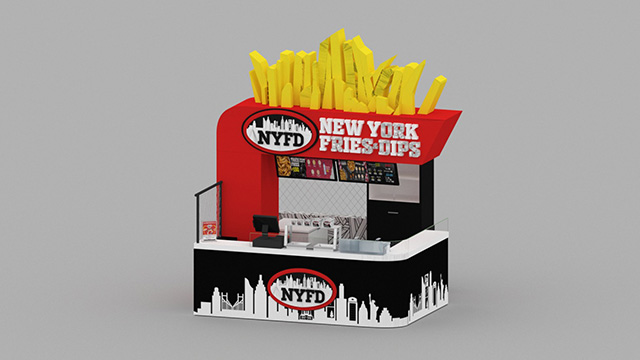 ADVERTISEMENT - CONTINUE READING BELOW
Here are some of the ways NYFD supports its franchisees before and after they've opened their store: 
Pre-opening support
Assistance in liaising with the contractor
Set-up assistance
Training of kiosk staff
Opening Support
Consistent marketing support
Shadowing by company-trained staff
Operations support
Inventory/commissary assistance
NYFD is currently offering different discounts and payment schemes for 2020. For more information, you may sign up at http://tinyurl.com/NYFDBusiness! 
3. Potato Giant 
Contact details: franchise@potatogiantph.com
Potato Giant serves a wide variety of deep-fried potatoes—from french fries, criss-cut fries, to hash browns (you name it!)—but the homegrown brand is best known for their "Potpots." These crispy potatoes, which are sliced in rounds, are coated with flavored powder and served with a dip! 
ADVERTISEMENT - CONTINUE READING BELOW
Currently, Potato Giant has carts and kiosks in malls, schools, and other commercial establishments. 
ADVERTISEMENT - CONTINUE READING BELOW
If you're interested in starting small, Potato Giant is currently offering an All-in Basic Plan, which you can invest in for P150,000. This promo package includes the following: 
Heavy-duty Master Cart (if you plan to get a bigger spot, you can upgrade to a Mall Kiosk with the additional fee of P100,000) 
Equipment and kitchenware 
LED TV
Two menu items in paper bag packaging
Franchisee and staff training 
Initial two-year contract (renewable) 
Additional costs will be applied if you wish to add more items to your menu. What's good with this basic franchising plan is that it's very flexible! 
For more details, visit Potato Giant's website or email them at franchise@potatogiantph.com. 
*All rates listed in this article may change without prior notice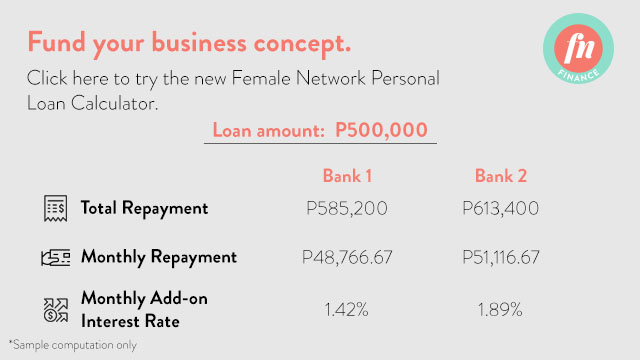 ADVERTISEMENT - CONTINUE READING BELOW
Load More Stories