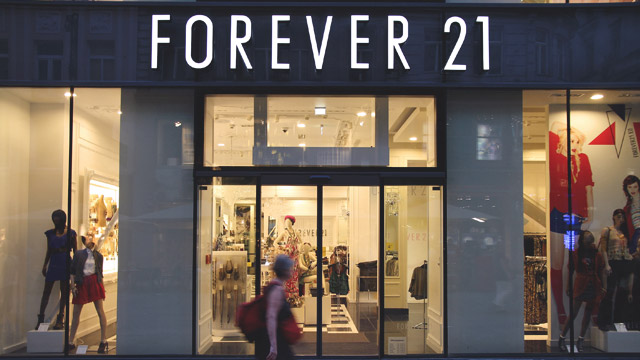 Following Topshop US and Barneys New York, the latest retailer to consider filing for bankruptcy is Forever 21. Bloomberg reports that "Forever 21 Inc. is preparing for a potential bankruptcy filing as the fashion retailer's cash dwindles and turnaround options fade."
ADVERTISEMENT - CONTINUE READING BELOW
The financial rescue talks began with the company seeking additional financing "to help it restructure its debt but negotiations with possible lenders have so far stalled." However, this option became bleak for the company as potential lenders have not pitched in any money yet. Hence, the company shifted in filing for Chapter 11 Bankruptcy Protection, which will help the company by closing down unprofitable stores and recapitalizing the business.
Prior to Forever 21, a number of big retailers and designer brands have recently filed for bankruptcy too, including Payless Shoe Store, Roberto Cavalli, Topshop US, Barneys New York, Nasty Gal, Nine West, Sonia Rykiel, and more.
According to CNN Philippines, the company has yet to responded to requests for comment. 
Load More Stories