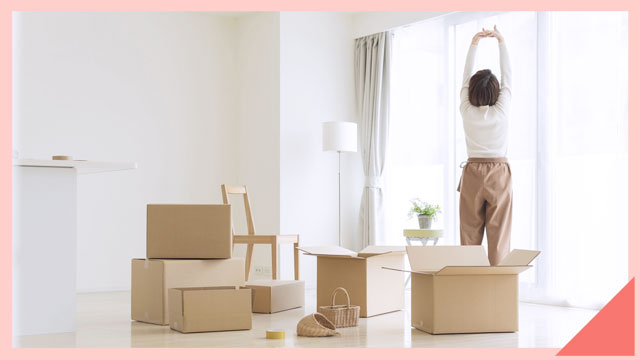 Buying a home is a huge decision you shouldn't rush—whether it's your first or a space you've been dreaming about for your future family. From bi-level homes and multi-storey apartments, to condominiums and cozy bungalows— there are enough options for the eager homeowner who's planning to purchase a house in a good location at a good price.
Many who are still in the process of saving up for a dream home are looking into renting a property or buying a foreclosed home that's well within their budget. According to The Balance, "a foreclosure is a home that belongs to the bank, which once belonged to a homeowner." Zillow adds that "foreclosure is what happens when a homeowner fails to pay the mortgage. More specifically, it's a legal process by which the owner forfeits all the rights to the property."
As these properties can be likened to secondhand items, these are usually sold at a lower price and come with caveats. "If you're eyeing a foreclosed property, you need to check the property history to see if the title is clean. It also needs to go through a thorough inspection as some would require repairs and renovation," explains Angela Gutang, a real estate broker. If you're considering buying a foreclosed property and refurbishing it to make it look brand new, here are things you need to remember:
ADVERTISEMENT - CONTINUE READING BELOW
1. Know where to look.
A quick search online will give you lists of foreclosed properties on sale. Angela recommends talking to banks and credible financial institutions to inquire about properties for sale. "Some homeowners fail to talk to the right person, skip steps in transferring titles, and do not inspect the property," she shares.
If you're checking listings online, make sure these are reputable sites. Do not hesitate to call the numbers indicated to ask questions and always set meetings and tripping to check the property yourself. Don't just depend on photos posted online. More often than not, some sellers use fake photos or pictures grabbed from other property sites.
2. Location is still the most important deciding factor.
Given the more affordable price of foreclosed properties compared to brand new houses, you should still consider where the property is located. Is it close to your place of work? Are there enough transportation options? Is it conveniently located near major thoroughfares? Keep in mind safety as well by double checking if the area is prone to flooding or near fault lines.
3. Inspect the property thoroughly.
It's a must that you closely inspect the house—inside and out. A house may look pretty on the outside, but the interiors may have major problems that would require expensive repair work. According to Lamudi, "foreclosed properties are sold 'as is,' meaning the seller will not make further improvements before turning over or selling the property." On your site visit, see if a professional can accompany you to check the home's structure and inner workings like plumbing.
4. Understand the buying process.
Banks and private lenders who are selling foreclosed properties follow terms and processes that may require you to prepare certain documents or bond money if it's an auction process.
5. Work with an accredited broker or agent.
Tip #4 can be confusing, especially if it's your first time to buy a property. While you can depend on tips from friends or doing your own research, it's a big help if you have a professional who can guide you every step of the way. Lamudi further explains that, "working with accredited brokers helps give buyers peace of mind, as well as ensures fewer problems with transactions."
ADVERTISEMENT - CONTINUE READING BELOW
6. Spare enough cash for fees.
When buying a foreclosed property, understand that you won't just pay for the property itself. Being the new owner means you'll be in charge of taking care of real property taxes, association dues (if the house is in a private development), and fees incurred in transferring the title to your name.
7. Consider a home financing option.
You can acquire a foreclosed property with the aid of home financing. If you're pre-qualified for a home loan, you have an "edge" over other buyers according to Lamudi as this sends a message to sellers that you are ready to make a purchase anytime.
The Big Question: Is it better to buy a foreclosed home than a brand new house?
As with any other debate, both options have its own set of pros and cons. "While a foreclosed home is more affordable and you can avail of terms with the bank, it might need some repair that might incur extra costs. On the other hand, brand new properties allow you to enjoy a house in a good condition with warranty, which you can also avail at flexible payment terms," explains Angela.
ADVERTISEMENT - CONTINUE READING BELOW
Here are the pros and cons for each you need to closely consider:
Foreclosed properties
Pros:
Low price

Can be purchased through bank financing, though options might be limited

Gives you the freedom to refurbish it according to your liking, but might be expensive
Cons:
Paperwork can be stressful—transfer of title, getting the necessary documents

Repairs can be expensive—might equate to the price of a brand new house
Brand new house
Pros:
Brand new condition that you would love to come home to

New homes are under warranty

Can be availed through bank financing, in flexible terms
Cons:
Can be quite expensive and would require hefty downpayment
What's your final decision?
You can look at postings all day and spend a month touring different properties but it will all boil down to your current living situation, what you can afford, and what would be easier for you. It's important that you are aware of the advantages and disadvantages of each option so you can make an informed decision. Consult with a licensed real estate broker who can guide you through the home buying process. After all, securing a home is a major purchase that requires patience, time, and your hard-earned money.
ADVERTISEMENT - CONTINUE READING BELOW
Special thanks to Angela Gutang. For inquiries on purchasing a home, you can get in touch with her at angelagutang.smdc[at]gmail.com.
You may need additional cash in your search for a new home. To get a feel of how much banks can offer you at different rates, check out the FN Loan Calculator.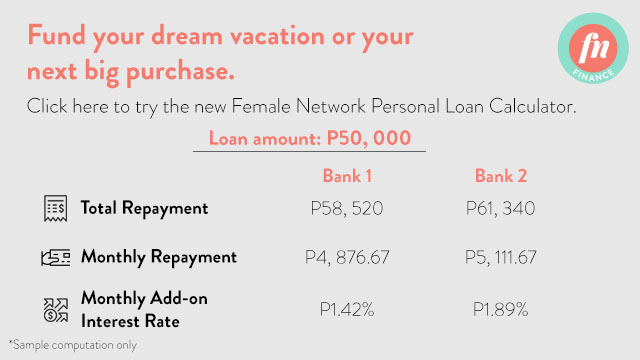 ADVERTISEMENT - CONTINUE READING BELOW
Load More Stories