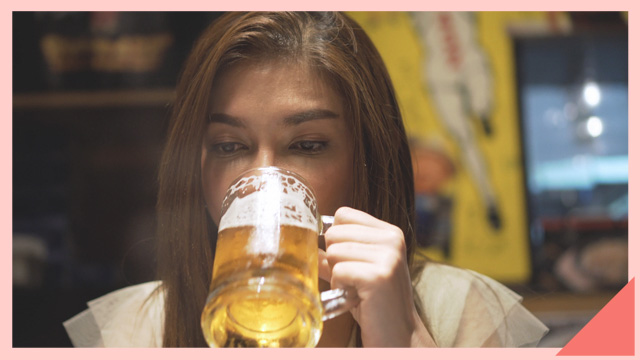 Flight attendants, nurses, teachers, restaurant workers, customer service officers-people who are required to smile on-the-job-are more likely to drink more alcohol after work, according to a study published in ScienceDaily.
According to the study, employees who force themselves to smile and be happy in front of customers may be at risk for heavier drinking after work. It is not that smiling is an exhaustive exercise, but that these workers tend to hide negative emotions towards customers, such as their feelings of annoyance or anger.
ADVERTISEMENT - CONTINUE READING BELOW
"Faking and suppressing emotions with customers was related to drinking beyond the stress of the job or feeling negatively," said researcher Alicia Grandey, professor of psychology at Penn State. "Smiling as part of your job sounds like a really positive thing, but doing it all day can be draining," she adds.
We can't imagine the amount of effort exerted by flight attendants or restaurant crews just to maintain their composure when dealing with impossible customers.
For the rest of us who have the luxury of having resting bitch faces or RBF while at work, an important reminder: Always be courteous. Not everyone who is smiling is actually having a grand time.
Source:

Alicia A. Grandey, Michael R. Frone, Robert C. Melloy, Gordon M. Sayre. When are fakers also drinkers? A self-control view of emotional labor and alcohol consumption among U.S. service workers. Journal of Occupational Health Psychology, 2019; DOI: 10.1037/ocp0000147
Load More Stories