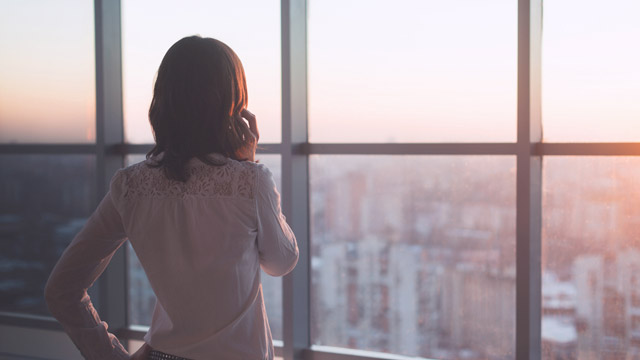 A lot of people think that a 30-something woman should already be settled and succesful in a career she likes, but this tall order is not easily achieved by every one, and that's totally fine—each woman has her own timeline, after all. If your job is something that you're only doing for the pay (don't worry, a lot of us has gone through that) and you have the means to leave without tightening your belt too much, then it may be a good time to finally explore what you really want to do as a career for the years to come. Here are a few things that may help you out:
ADVERTISEMENT - CONTINUE READING BELOW
1. What are your hobbies?
What do you already do for fun? If you think about it, doesn't it make sense that your potential dream job is doing what you do right now in your spare time (for free)? Why not make money from it? Thanks to the internet, a lot of what we're passionate about, some people are willing to pay for!
2. What are you good at?
Even if a certain activity or task isn't your favorite thing to do, if you're good at it, there's always a way to turn that into a service. For example, if you're good at planning and organizing, some people shell out good money for other people to fix their calendars or make their travel itineraries.
3. Do you like working solo or in a big team?
Even as a freelancer, you will probably always have to work with at least one person (a boss), but knowing your preference can guide you during the application process. There are some people who might want to apply to companies that don't heavily rely on big team collaborations because they prefer to work independently for the most part. Plus, it'll help management adjust the team's work process.
4. How much do you want to earn?
Before you yell, "A LOT!", think about the amount you need to live comfortably. Figure out that amount and don't accept anything less than that. For a job to be the dream, it has to pay you enough that you won't have to keep worrying about when the next paycheck will arrive.
5. When are you most productive?
Are you a morning person or a night owl? Or is it somewhere in between? Not all jobs follow the same schedule, so if you can work somewhere that offer hours when you're most likely to succeed, go for it!
6. Is being your own boss an option?
If you have the money, determination, and time-management skills to pull off being a one-woman team, the dream of being your own boss is quite possible. Like Jamie Tan who started her own beauty line and Julia Quisumbing who renovated a property that would earn money through rent, you can also find your own niche to flourish in.
ADVERTISEMENT - CONTINUE READING BELOW
7. What's the last thing you want to do?
Cross out all the jobs you absolutely you want and voila, you'll have a pool of options that could potentially lead to the life you want. 
This story originally appeared on Cosmo.ph.
*Minor edits have been made by FemaleNetwork.com editors.
Load More Stories