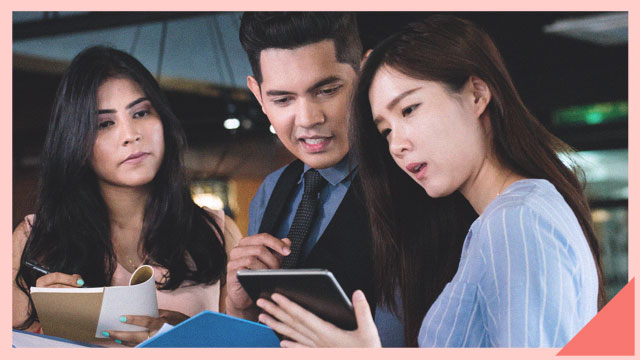 Stress is a leading cause of mental health problems, which is why human resources always ask applicants how they handle stress at work. The key to managing stress despite multiple tasks you need to finish is staying focused. Here are some strategies you can employ to stay focused at work when you have multiple projects going on at any one time.
ADVERTISEMENT - CONTINUE READING BELOW
Sequence your work according to priority.
People tend to enter panic mode when they juggle work and try to finish multiple tasks at the same time. Pick one task, preferably the one that requires most of your attention. Determine and finish the results you want to achieve with that particular task before moving on to the next one. Another strategy that can play out well is by sequencing your tasks according to the speed they will finish. Start with the easier ones to get them out of the way early on, so you will no longer think about them when you work on other tasks.
Tell people you don't want to be disturbed.
Protect yourself from low-priority business calls or interruptions by letting people know you are going to be out of reach for a period of time. Tell them that if they have urgent queries, they can e-mail you but not expect an instant reply. In some high-stress settings like in media and press where reports are constantly coming in, you can tell the team to cover for your usual daily tasks such as editing and approving reports in case you are not available. Sharing the load from time to time helps in the overall stress management of your team.
Record your progress.
Seeing how you progress in your daily tasks is valuable in helping you feel empowered and productive. For example, you can plot your progress using a Gantt chart or any chart you can come up with in your spreadsheet. Documenting is also an effective way to let your organization know that you are making progress. Make it as detailed as possible, even if it's just a brief report or coverage.
Delegate your tasks.
You don't have to do everything on your own, especially if you have a team. Focus on your core responsibility and delegate other tasks to your team or trusted colleagues. Delegating does not mean you pass on the entire work to others. You still have oversight over these tasks to ensure that work is being done effectively.
Manage people's expectations.
If for some reason, you cannot deliver your projects on the agreed deadline (sometimes deadlines are unrealistic, it can happen), you have to be honest with yourself and with your colleagues and clients. Let them know when work will be ideally finished or whether you need more help or budget. You have to update everyone regularly so they are kept in the loop and not be surprised why big changes are happening all of a sudden.
ADVERTISEMENT - CONTINUE READING BELOW
Load More Stories