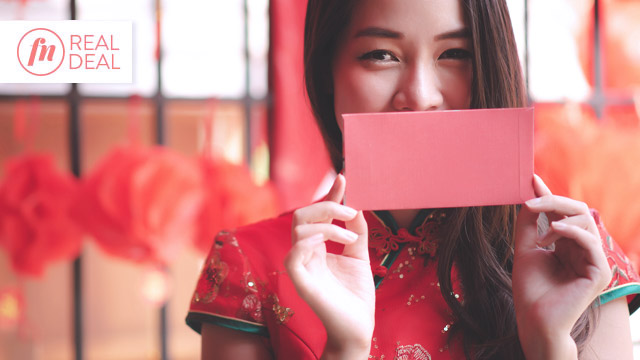 Kim Aganda is a feng shui consultant and crystal designer at Made by KCA (@madebykca). She is FemaleNetwork.com's #FNRealDeal expert for the month of February.
#FNRealDeal is a special FN series where field experts address the most pressing concerns of our 30-something readers, based on comments and feedback on social media and Girltalk. If there's any topic you'd like us to discuss (fashion and beauty, career, finance, travel, relationships) or any question you've always been afraid to ask, feel free to reach out to us via Facebook, or send an e-mail to female.network.editors@gmail.com with the subject "#FNRealDeal Question." Senders will remain anonymous.
ADVERTISEMENT - CONTINUE READING BELOW
CONTINUE READING BELOW
Recommended Videos
When it comes financial decisions, it could pay to look into your luck. You can make the most practical actions with your money, but there are still some factors that are out of your hands. These include unforeseen expenses along with windfalls. Investment mentors and stock brokers will also tell you that diversifying your wealth takes a leap of faith. And the fine print will reveal no guarantees.
And this is why to many, it doesn't hurt to turn to feng shui. As we begin a new year on the Chinese calendar, we consulted with Kim Aganda, feng shui consultant and crystal designer at Made by KCA. She gave us a few tips per sign on how to save money and be financially secure this Year of the Earth Pig.
In general, Kim tells us that this year will be marked by the earth pig's inherent relaxed and fun-loving nature. As an animal of wealth, it brings with it a lot of opportunities. "But be wary of envy," says Kim. The pig as a Chinese zodiac is prone to being envious and this can bring about unnecessary expenses, in the need to showboat.
ADVERTISEMENT - CONTINUE READING BELOW
"This is why all of us need to to focus on goals," says Kim. She tells us that you need to double check health, home security, and other practical needs to avoid being carried away in buying other stuff. "The relaxed nature of the pig also means you might not latch on to opportunities quickly enough," says Kim, "so it helps to be clear on what you want to achieve this year to avoid any distractions."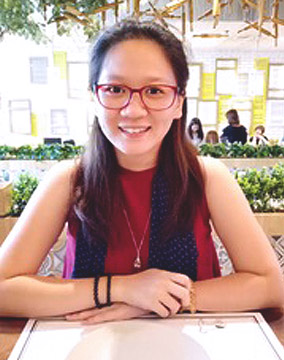 ADVERTISEMENT - CONTINUE READING BELOW
Rat
Those born in the year of the rat need to lay low this 2019. To save money, short term goals are better instead of committing to long-term investments and making businesses.
Ox
Another sign that needs to be wary this year is the ox. This 2019 is not your best year for finances. But there's stock in learning a new skill that could lead you to a side hustle. Think of cultivating a hobby that can be a small source of income. Take up baking and sell some desserts? Sounds good.
Tiger
The pig and the tiger go well. One tip to remember this year is continue on the good financial decisions you made last year. Been following that 50-peso challenge? Do it again. Look into investments this year while good fortune is in your favor.
Rabbit
Another sign that's lucky this year is the rabbit. But following the theme of the Year of the Pig, those under the rabbit sign must give it their best try when it comes to investments and other money-making plans. Don't be lax about financial opportunities and other deals that present themselves.
ADVERTISEMENT - CONTINUE READING BELOW
Dragon
Though the dragon may be lucky this year, they must still be prepared for unexpected spending. Look into investing into the essentials before they turn into emergency needs. Oh, and apparently, dragons will also be lucky in love and marriage this year! That also means it's a good year to look for financial partners.
Snake
The snake's luck this year will be bipolar. Lucky this month, unlucky the next. But that means they must be more proactive in terms of money. Traveling for work is advised along with business that relate to transportation.
Horse
When it comes to investments, big or small, the horse will have good luck this year. It's also best to put money towards passion projects. The horse can't work without a heart, and that applies to business.
ADVERTISEMENT - CONTINUE READING BELOW
Goat
Those who are under the goat sign are particularly reminded to invest in their health. Otherwise, this will be the source of unnecessary expenses. Eat healthy, get to the gym, and you'll see how you'll be saving more.
Monkey
Generally, people who are under the year of the monkey will find their wealth in socializing. It would be advisable to be involved in business that involved smart networking. Look into PR, advertising, and marketing. Given this, don't forget to have clear investment goals: a new car, a big trip abroad, that designer bag you've always wanted.
Rooster
This year, you have to be wary of trends. The rooster is prone to envy so when you're not wary, you'll find yourself spending too much just to keep up with what everyone else has.
Dog
If you're interested in investing, this is your year! You can look into starting that new business and making various investment that include buying pawnable items, getting a credit card, or opening a bank account.
ADVERTISEMENT - CONTINUE READING BELOW
Pig
It's a good year financially for the pig, of course. Just be careful as accidents and family problems may come this year. This will be the only hindrance to your money goals. It's also advised to travel less this year. Save the money instead for a rainy day!
Load More Stories