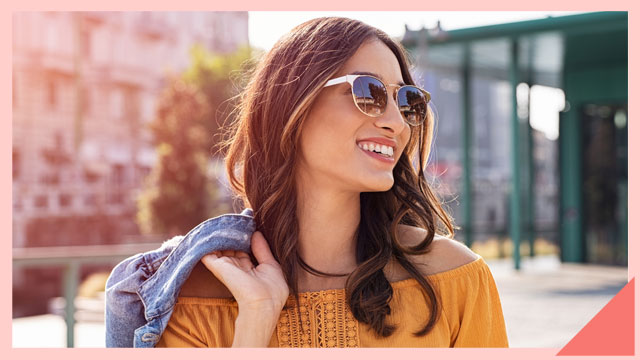 It only takes a moment to decide to improve your life, but it takes time and dedication to stick to it. This is true especially with investing in upgrades--if you want things to change for the better, you'll need to consistently affirm and work on it.
ADVERTISEMENT - CONTINUE READING BELOW
We recently asked our readers about their best investments for the year, and it goes to show that with a bit of perseverance, you don't need to wait for the new year to go for the new you:
Career and financial investments
As we've said time and again, it's never too early to grow your not just in terms of money, but also in terms of skill. Remember that while you finanicially prepare yourself for a comfortable life, you should also focus on polishing that CV, because in this competitive market, you have to have an edge to be in demand.
"[I] invested in a license for a lifetime career in medicine." - Sheena Z. Garcia on Facebook
"[I invested in becoming an] inspired newbie designer." - Eula Sosa
"A house." - Ladylyn L. Labra on Facebook
"I started investing in my MBA degree this year. Some people told me it's unnecessary now but for me, further education is the best investment you can gift yourself. It's timeless, doesn't go out of style, doesn't depreciate in value, and ROI is felt. Haha." - @thestylehobbyist on Instagram
Travel and leisure
Ladies, if you work hard, you have to play harder. Being a balanced, well-rounded person means that you have to have time for life in and out of the office, so don't ever feel guilty about taking a break!
"I invested this year in buying hotel club membership so I can have sure stays for our family's future vacations." - Jel Estrellado Amor on Facebook
ADVERTISEMENT - CONTINUE READING BELOW
"Solo travel(s) because why not?" - Donna Belle Acosta on Facebook
"Jewelry." - @miateneng on Instagram
"Silk pillowcases from Lily and Adora." - @casualnikki on Instagram
FN Tip: Jewelry, especially those with precious stones and metals, can actually be a great financial investment as well.
Self-love and self-care
We are definitely glad that more and more people are focusing on putting themselves first. Loving yourself enough to take care of yourself so that you may value those around you is a must to keeping your heart and soul happy. Remember that you can't pour from an empty well: when your content, you don't need to make an effort to radiate possitivity. 
"Self-care and professional development." - @eveann.jones on Instagram
"Skincare (not the face-only skincare, but the taking-vitamins-for-better-skin skin care)." - @its.ehn.here on Instagram
"Avoiding toxic people at all cost." - Marianne Lemmuela Vergara on Facebook
"I started to practice yoga, and I've been investing my extra time doing volunteer work with the elderly." - @gracepinto1231 on Instagram
ADVERTISEMENT - CONTINUE READING BELOW
"Investing my time with my loved ones and sharing my blessings." - Pau Moreno on Facebook
Load More Stories