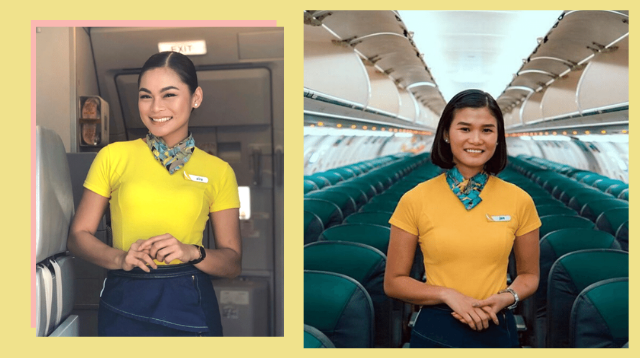 Flight attendants are always busy and on-the-go, and that's partly why their job is so fascinating. From handling pressure gracefully while thousands of feet in the air, to the many job perks—the layovers, the 'free' flights, and more!—who wouldn't want a behind-the-scenes peek into their interesting lives?
ADVERTISEMENT - CONTINUE READING BELOW
Hot topics: 
Real Pinays in Their 30s Share Their Signature Scent
10 Romantic Comedy K-Dramas with a Happy Ending
We asked Pinays in our Cosmo Mixers Facebook group to share their fave FA vloggers on YouTube and why they follow them. Hit that subscribe button if you've always (secretly) dreamed of being a flight attendant! 
1. Jen Barangan
"I like watching Jen Barangan's videos! She vlogs about flight attendant training and basically gives us a sneak peek into her cabin crew life." - Lou
2. Aira Lopez
"I recently discovered Aira when her creative introduction video went viral. She has a bubbly personality and shares both her FA experiences and triathlete adventures on her YouTube channel!" - Andie
3. Kimberly Angcay
"She's my college batchmate [and] a very talented and passionate woman. [She has the] combination of beauty and brains since she was one of our laude's." - Chelle
4. Angela Arandela
"[I follow her because she is] naturally funny and stylish!" - Caz
5. 
DayswithKath
"She's very natural and her tips may it be for interviews or makeup tips are very helpful." - Roselle
6. Rosette DP
"Her content has almost everything about flying. She gives tips on what to do during open days, how to apply proper makeup in flight, [and] she shares her stories too!" - Toni
7. 
FA Shaine Buhat
"I love her travel vlogs (especially the ones in Korea and Japan!) and mukbangs, she's funny and very relatable on cam." - Andie
What does your zodiac sign say about you? Subscribe to Cosmopolitan Philippines and find out!
Load More Stories