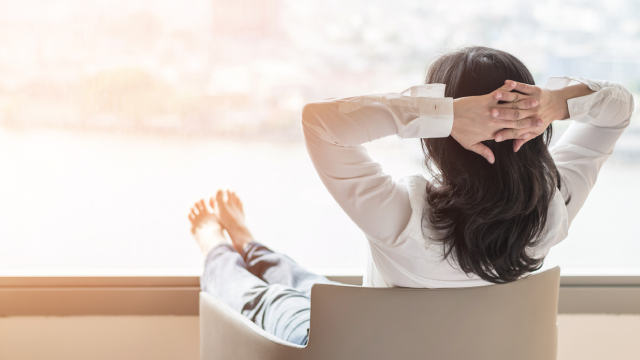 While your 20s was the decade when you were still trying to figure things out as an adult, your 30s is when you actually feel like a legit, responsible adult—you're more confident with yourself and your decisions, and you have more or less found your place in the grand scheme of things.
ADVERTISEMENT - CONTINUE READING BELOW
That doesn't mean that you're not going to trip on a few roadblocks, though. At some point, you'll ask yourself how you've managed to mess up your life so much while looking at the chaotic aftermath of a chain of misinformed choices. Don't worry; everyone goofs up once in a while. The point is knowing that your empowered self can fix and learn from this. Here are a few tips to cushion you should life throws you lemons:
CONTINUE READING BELOW
Recommended Videos
1. Make sure you're ready for a financial rainy day.
It always pays to be prepared, and that goes double when it comes to your finances. Make it a point to create an emergency fund that's separate from your savings, so that when push comes to shove, you'll still have enough to tide you over without feeling deprived.
If for some reason, you find yourself tapping on your emergency fund, it's important to replace it right away, even if you do so in increments. Set a personal deadline for when you should have recooped the money you've used, and "deposit" in installments.
ADVERTISEMENT - CONTINUE READING BELOW
2. Build your wealth.
Aside from your emergency fund and your savings account, it's important to know where to put your money to make it grow. Whether it's in bonds or stocks, the point is to diversify, and there's no better time to do so than now.
3. Make sure that you're physically healthy.
Now that you're in your 30s, you need to make sure to take care of yourself more, and we're not just talking about skincare: by this time, you should be having a yearly physical exam (inclusive of a full blood chem) which is usually covered by your company, and you should be visiting your OB Gyne regularly. Getting checkups and arresting health issues before they get worse won't just make them easier to treat, but will also help save you money, compared to getting treatments at a later time.
4. Make sure that you're mentally healthy.
Don't take your mental health for granted. As we've mentioned before, work-related burnout has been acknowledged by the World Health Organization as an "occupational phenomenon" which needs attention. Aside from this, mental issues such as depression can occur even if you feel that everything's okay. Remember when stuck in a rut that what you're feeling is valid. If your gut says that something is wrong, get yourself assessed by a professional.
ADVERTISEMENT - CONTINUE READING BELOW
5. Be in a job that you actually enjoy.
Life is too short to be stuck in a job you hate. Go for a career that you know you'll enjoy spending hours of your day in. There is a way to follow your passion without abandoning all logic—it's all about finding the right balance between earning and enjoying. After all, it's useless working for a company with a culture and a thrust you don't believe in (plus, it can turn out to be quite unhealthy, too). Save your efforts for work that you know will matter, which brings us to...
6. Stop comparing yourself to your peers.
So your high school classmate has married a rich business owner, and is currently on a yacht in the French Riviera—should that make you feel like you're not living your life to the fullest as you end yet another work day? No. If you're in a career that you love, then it wouldn't matter if she keeps on posting about the fancy things she's doing, because you believe in what you're doing and you're content where you are. Your high school classmate has her own journey, and so do you. Be present in every step that you make, and make the most out of every step. It's easier to find happiness when you're appreciative of where you currently are in life.
ADVERTISEMENT - CONTINUE READING BELOW
7. Be gentle with yourself.
In the hustle and bustle of your busy everydays, there are times when you forget the most important person in your life: yourself. Be gentle with yourself, and give time for silence in your otherwise distraction-filled waking hours. Find your center, and know that the person that you are is worthy of the goodness that the Universe may bring. Keep yourself open to posibilities, and don't be afraid to take risks. Whether your a career woman, a single mom, or a wife in a family of four, it's important to know how to focus inward, rest, and never feel guilty of doing things for yourself out of love.
Comments
Load More Stories