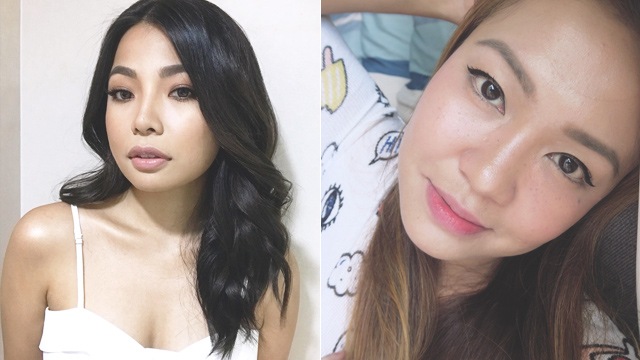 Have you ever wondered what your favorite Pinay beauty vloggers first posted when they started their YouTube channels? Well, you don't have to guess anymore because we listed them below for you to watch! (Ed's Note: The videos in this article are based on each beauty vlogger's oldest entries on YouTube.)
1. Keren of BeautyKLove
ADVERTISEMENT - CONTINUE READING BELOW
Look at how much her locks have grown! No wonder so many Pinays watch Keren for her hair hacks, tips, and tutorials.
First Video: Demi Lovato Smoky Eye Tutorial
Date Posted: January 10, 2011
While her channel's focus is mainly about hair now, six years ago she was all about eyeshadows and lipstick! Just check out this classic Demi Lovato-inspired makeup look.
2. Michelle Dy
In addition to creating content for YouTube, Michelle is also an ambassador for various beauty brands and gives talks about blogging.
First Video: Smoky Burgundy Eyes
Date Posted: March 27, 2011
Once a beauty girl, always a beauty girl. Michelle uploaded her first makeup tutorial on how Filipinas can do an everyday smoky eye look!
3. Janina Vela
Janina has now expanded her channel's content to include more celebrity interviews, fun challenges, tips, and travel.
First Video: Beauty Haul Philippines
Date Posted: January 14, 2015
Her current content is mostly lifestyle now, but two years ago, she started her channel with a good old makeup haul.
4. Anna Victorino
Anna has grown into quite the fashionista. Her channel is still all about makeup tutorials, but her IG is filled with her OOTDs.
First Video: Angel Locsin Inspired Makeup Tutorial
Date Posted: January 1, 2012
Her fresh face was the perfect canvass for an Angel Locsin-inspired MOTD!
5. Anne Clutz
ADVERTISEMENT - CONTINUE READING BELOW
She still loves pretty much anything that has to do with beauty.
First Video: How Not To Look Like A Losyang
Date Posted: April 23, 2013
For her first post, Anne gave makeup tips on how you can avoid looking losyang—Filipino slang for "tired" or "haggard."
6. Kristine Roces
Aside from filming hauls and swatches, Kristine now also vlogs her trips and does crazy challenges like eating spicy noodles and using chalk to color her hair!
First Video: Cute Cherry Nail Art
Date Posted: July 17, 2011
While she's all about makeup right now, her first video was a cute DIY for nail art! It was then followed by tutorials on summer and pastel rose-themed nails.
7. Charmaine Dulak
She's now married and is still passionate about fashion and beauty.
First Video: What I Wear To School
Date Posted: November 5, 2010
In less than three minutes, Charmaine showed off her school outfits from Monday to Friday!
8. Anna Cay
Anna's YouTube channel is thriving, and she also gives talks and workshops at various events.
First Video: My Life With Dogs
Date Posted: August 12, 2015
Aww! Anna's first video blog, or "vlog," was about her life with her two adorable Pomeranian dogs.
ADVERTISEMENT - CONTINUE READING BELOW
9. Alexa Ilacad
Alexa is one busy girl! Aside from her YouTube channel, she's also a singer, actress, and dancer. Her latest album is titled, "To The Moon And Back."
First Video: My Benefit Haul!
Date Posted: December 31, 2015
Here's another beauty vlogger who decided to start her channel with a makeup haul!
10. Isha Borromeo
The hot momma continues to vlog and feature fun tutorials and hauls.
First Video: Greetings From Borromeo Fam
Date Posted: November 18, 2011
Clocking in at just 25 seconds, this vlog shows Isha walking around the mall with her parents!
This story originally appeared on Cosmo.ph.
* Minor edits have been made by the Femalenetwork.com editors.
Load More Stories