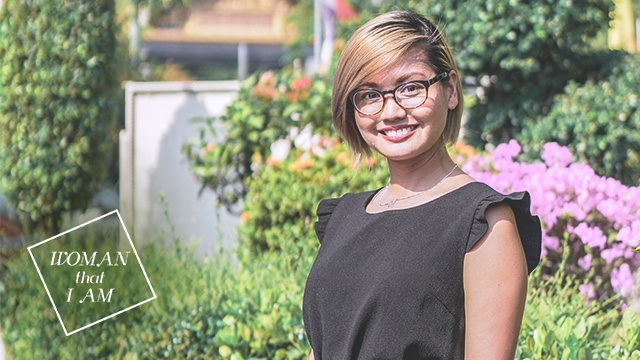 There's a famous quote by Brian Herbert seared in my mind, only because it greeted me everyday in our school's bulletin board: "The capacity to learn is a gift; the ability to learn is a skill; the willingness to learn is a choice."

I see that quote as a representation of three personas. You either are gifted, skilled, or willing to learn. But meeting Rozelle Anne Noriega, the Pinay Senior Brand Manager of Thailand's Johnson & Johnson Consumer division, is testament that yes, we can be all three and even more.

At only 29 years old, Rozelle takes on the challenging task of leading in one of the world's top multinational medical, pharmaceutical, and consumer goods manufacturer. She recently bagged the Mansmith Young Market Masters Award (YMMA) for her dedication in marketing, which she shares, should have a purpose. Her journey from studying in Manila to working in Thailand, along with pursuing her passions, is the real story of how, as her parents say it, "nothing beats hard word and a fighting spirit."
ADVERTISEMENT - CONTINUE READING BELOW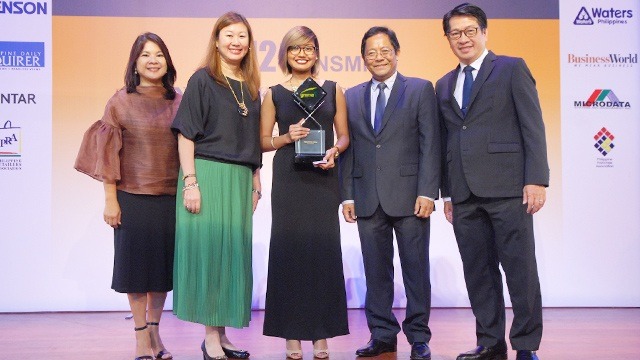 FemaleNetwork.com: What kept you driven to pursue your dreams?
Rozelle: Both my mom and dad had to work to be able to send me and my brothers to good schools. Both of them grew up in poor families that struggled to make ends meet and they really had to study hard and work even harder to secure a better future for their family. The way my parents turned their lives around to what it is today inspired me to work equally hard, if not harder, to make my own dreams come true.

I've always believed that making my parents proud would be the best way to show my gratitude for everything they've done for me. They would always tell me and my brothers that their only pamana to us is being able to give us each a good education. Getting into a good company like Johnson & Johnson meant that my parents wouldn't have to worry about me because I'd be well on my way to building a career.
CONTINUE READING BELOW
Recommended Videos
FN: When did you join J&J, and why did you choose to join the company?
R: My love story with J&J began in April 2009. The Management Trainee (MT) program entailed a tough selection process. From maybe over 50 applicants, they trimmed us down to 18 candidates to join the 3-day boot camp. There were four slots in the program, three of those slots were already filled in. For the last slot, they did one last round of interviews. I will always be thankful to J&J and to God for choosing me.

My decision to join and stay with J&J has largely been driven by the company's values, which are very much aligned with mine. I love that the company encourages and rewards meaningful marketing, which is the kind of marketing that truly aims to help improve people's lives and make a positive difference in the world.
FN: How did the Thailand offer came about, and what made you take the opportunity?
ADVERTISEMENT - CONTINUE READING BELOW
R: In July 2016, our marketing director called me into his office to talk to me about this opportunity. I have always been transparent about my intent to take on a cross-country assignment. The assignment being in Thailand was just icing on the cake because I absolutely love Thailand. I lived there for two years when I was in high school when my dad was assigned there for work. Coming back to the country, this time as a professional, it's like I've come full circle! I love learning and any new opportunity like this would only mean much more learning opportunities—so I didn't even think twice about applying for the role.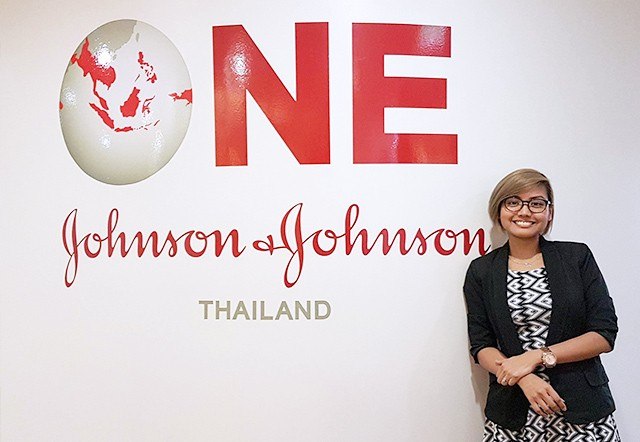 ADVERTISEMENT - CONTINUE READING BELOW
FN: How did the Thailand move affect your relationships and your work-life balance?
R: Being in the corporate world, balancing work and personal life can really be challenging. But I try as much as possible to not make my life all about work. As much as I can, I make weekends and vacations sacred. It also helps to make goals that are not work-related. Being able to enjoy these little luxuries really help fuel my drive to work harder.

[I also got] engaged last January. When I learned that I got the Thailand post, Jan and I had to talk about how we would manage our relationship. He had a great career in the Philippines and I didn't want him to leave all of that behind just to be with me. But I guess I just got really lucky with this guy because before he proposed, he talked about moving with me and looking for a job in Thailand. 
ADVERTISEMENT - CONTINUE READING BELOW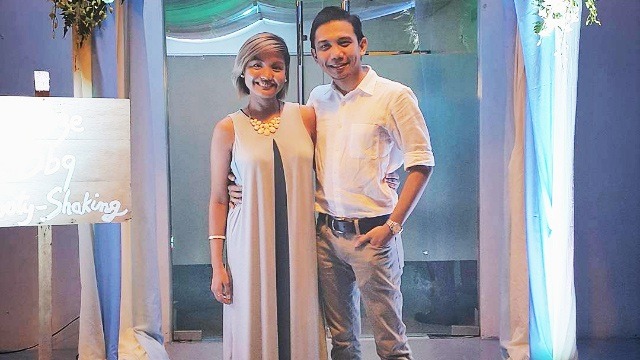 So, it seems like things are somehow falling into place and this is really where we're meant to be at this stage in our relationship and our lives. I think that being with him in a completely new environment with [different] challenges to face would only make our relationship stronger and prepare us for the next stage.
ADVERTISEMENT - CONTINUE READING BELOW
FN: How do you find fulfilment in your work, and in general, in your life?
R: There are a lot of perks with being in the corporate world. Seeing your campaigns being brought to life and being able to say "I worked on that!" is definitely something to be proud of. Seeing your brand becoming part of consumers' lives validates that your work does add value. I think what helps create fulfilment in the day-to-day work is always finding meaning and purpose in the work that you do. I am a big advocate of marketing with purpose. In the campaigns that I work on, I try my best to ensure that there is a bigger purpose than just selling products. Brands are meant to make a positive difference in the lives of others. This is where I draw the biggest fulfilment at work – knowing that I have a hand in making this positive change happen.

I try to bring this whole advocacy of "work with purpose" even in my personal life. Ever since I was 18, I would always celebrate my birthday in Kanlungan ni Maria with the beautiful lolos and lolas in the home.
ADVERTISEMENT - CONTINUE READING BELOW
Before leaving for Thailand, I was an active volunteer for Girls Got Game, an organization that aims to empower young women through sports.
I have also been an active member of Days with the Lord for 10 years and being able to share my faith experience with other people strengthens my own relationship with God even more.
ADVERTISEMENT - CONTINUE READING BELOW

FN: What can you say to women in the corporate field who wish to excel in their careers?
R: Never stop learning. Whether you're just starting in the industry or 20+ years into it, the learning process never stops. This kind of attitude will allow you to see challenges as opportunities to learn and be better.

Grab every opportunity that comes your way. One way or another, you will be a better person because of it.

Find your purpose. Knowing what your purpose is will help you overcome obstacles and allow you to find fulfilment even in the toughest of times.
Load More Stories