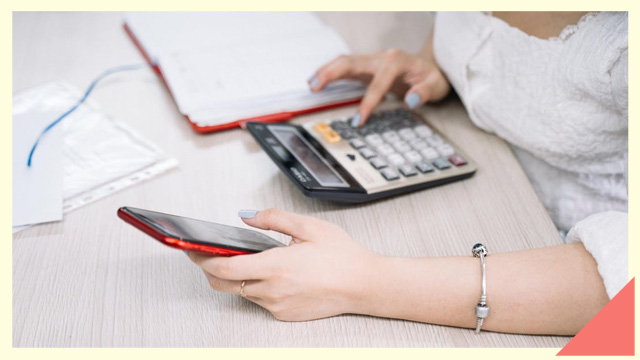 For many, this seems to be what the progression of 2020 has been: January, February, COVID-19. The pandemic has turned everything upside down. It has taken lives, forced businesses to shut down, and had many scrambling for other sources of income.
ADVERTISEMENT - CONTINUE READING BELOW
READ MORE ABOUT MANAGING YOUR MONEY:
That being said, it has changed a lot of my financial habits. I've been  worried about not being liquid enough (and basically not having enough), and it has really hammered in the fact that the unexpected can always happen. I am privileged to still have a job during a time when everyone is looking for employment, and that just underscores the importance that things can always change, and that saving for a rainy day is a must.
I obviously am not the only person worried about what will happen tomorrow when it comes to finances. According to the World Economic Forum, "the economic consequences of the coronavirus pandemic have meant consumers are less included to spend more, with many expecting their household income to continue to fall in the coming months." Despite shops slowly reopening their doors under more relaxed quarantine restrictions, and despite people treating themselves to online sales (because really, retail therapy helps these days), most consumers are still careful about spending.
In fact, results of a survey by Manulife from January to July 2020 involving over 500 Filipinos have revealed that that since COVID-19, 60% believe that the economy will take longer to recover, which may have resulted in an increase of individuals who track their finances more often than usual.
Not surprisingly, Filipinos are most frightened about family members getting critically ill, and are worried about the high cost of treatment. Due to this, 77% of those surveyed plan to buy insurance in the next 18 months, whether it's life, health, or both.
READ MORE ABOUT MANAGING YOUR MONEY:
There is definitely a sense of security when one has insurance, but it also really depends on your financial standing; the current priority, after all, is to survive. A good option would be to talk with a trusted policy company that can offer you packages that can suit your income. If this isn't possible just yet, take it one day at a time and at the very least, save up for it. It's always good to plan ahead, no matter how small the step you take is.
ADVERTISEMENT - CONTINUE READING BELOW
Load More Stories