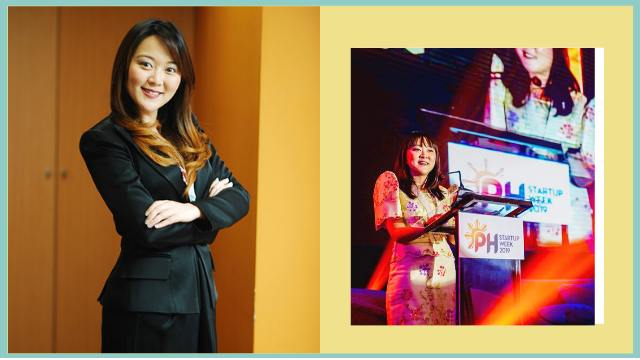 There are entrepreneurs who define success by profit, and there are those who equate it to the number of lives they have changed for the better. Among that benevolent kind is Katrina Rausa Chan, the woman behind local startup accelerator QBO Innovation Hub.
ADVERTISEMENT - CONTINUE READING BELOW
As the co-founder of the company, Katrina, or Kat to her friends, helps Filipino startups grow their businesses through education, mentorship, and financing programs initiated by the organization. 
QBO is like a boot camp for entry-level companies, or "Sandbox" in the Netflix K-drama Start-Up. Organizations like this have been playing a big role in creating numerous startups in the US, Malaysia, and South Korea, among many others.
Kat, for her part, wanted to provide the same opportunities to aspiring entrepreneurs in the Philippines—especially women. 
She said, "Anywhere you go in the world, you'll always find people who are trying to create innovative solutions that reimagine how the world can be or try to solve for their customers' unmet needs and desires." Still, many women tend to stay on the sidelines because the industry "was definitely more of a boys' club."
Kat graduated with a double major in Materials Science Engineering and Business at the Carnegie Mellon University, Pennsylvania in 2011. But that, apart from being the boss of her own company, did not spare her from having to deal with gender bias at work. She revealed these experiences in this email interview with Female Network.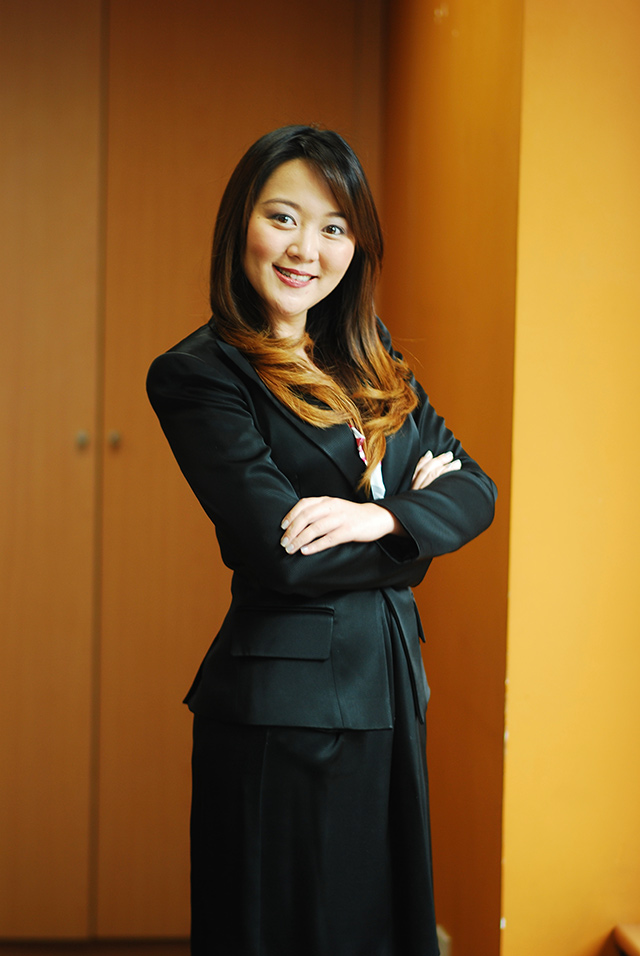 "While as a whole, my experiences with the startup community were positive, I'd grown to accept that there would be many occasions when I would be the only woman in startup events and became desensitized to being on the receiving end of unwanted advances or insensitive comments," Kat wrote. 
ADVERTISEMENT - CONTINUE READING BELOW
"I also did feel the pressure that I had to work doubly hard to be taken seriously," she continued. "Perhaps not only [because] of my gender but also my looks, youth, "charm" — things that I doubt guys usually have to worry about."
"I even remember when I was starting QBO, [there was] a time where I had to wait, well, for over an hour for a meeting to start because of a misunderstanding that we were still waiting for 'my boss' to arrive," Kat recounted. "It's still pretty telling about the norms and assumptions people have about who plays what roles — that the girl waiting in the lobby is probably an assistant setting up the meeting and not the co-founder or director."
Laying the plan for change
Kat's journey towards launching QBO began way back in 2012 when she returned to the Philippines after completing her studies in Pennsylvania. Shortly afterward, Kat volunteered as the first intern of IdeaSpace, one of the pioneer private accelerators in the Philippines that supports technopreneurship.  
ADVERTISEMENT - CONTINUE READING BELOW
She described her internship at the company as fun and engaging, with all the consultation sessions with budding entrepreneurs, as well as meetings with investors and other accelerators across Asia. "It really felt like I was a part of building something," Kat told Female Network.
More than anything, it was through these experiences that Kat realized her calling to help aspiring entrepreneurs find a starting point for their dreams amid a congested market. 
"I distinctly recall one year where IdeaSpace received over 1,200 or maybe even 1,300+ entries in its startup competition when there were only 10 slots that would be filled," Kat recalled. "So many people wanted to build something and give it a try, but our program was harder to get into than Harvard or Stanford!"
She continued, "Many countries, from Chile to Estonia to Malaysia were organizing their startup agenda at a national level so it wasn't an entirely new concept. [But it was also] not something we were doing at home back then."
ADVERTISEMENT - CONTINUE READING BELOW
"It made a lot of sense to me to look at how we could involve the government and build the infrastructure and enabling environment that would allow us to support more entrepreneurs at different phases of their journey," Kat said. 
Four years later, in August 8, 2016, the 32-year-old entrepreneur launched QBO Innovation Hub together with its four partners: IdeaSpace, Department of Science and Technology (DOST), Department of Trade and Industry (DTI), and investment bank JPMorgan Chase. And by March 2021, Kat has assumed the role of executive director in IdeaSpace.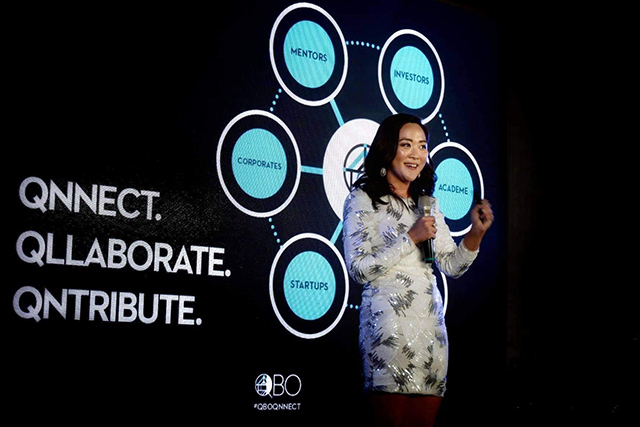 ADVERTISEMENT - CONTINUE READING BELOW
Breaking ground with women-focused programs
Having observed that only a few women were participating in QBO's programs, Kat initiated Startup Pinay in 2018. The campaign, launched in partnership with DTI, aims to give female creators, leaders, and explorers additional opportunities to take part in the startup space and break gender norms in tech.  
She explained, "Startup ecosystems need diversity to unlock their full potential. If we have a diversity of perspectives, backgrounds, and experiences, our ecosystem will be in a better position to address different challenges that communities, industries, and societies face."
"We cannot leave women out of the tech startup ecosystem, especially not at this time when more women make decisions on health, wellbeing, business, politics, and society," Kat added.  
"They need to have the opportunity to build and flourish within this ecosystem, and the ultimate goal of Startup Pinay is to see more women in this space thrive. It doesn't matter if you're a startup founder, an investor, or an enabler, we want to help you succeed."
ADVERTISEMENT - CONTINUE READING BELOW
Startup Pinay does that by rolling out awareness campaigns, workshops, competitions, and international delegations where female-led companies take the spotlight. All these are grounded on QBO's credo that gender norms are not easily broken and the only way to overcome them is to keep giving and setting examples.
"We want women to have a community and support [they need] as they pursue their ideas and build their startups," Kat added.
The girl boss also believes that what women truly need in order to succeed is, first and foremost, the courage to begin.
"You are not alone. There are people who can and will support you," she said. "Find a network as you embark on your entrepreneurial journey… Make the most of these resources, mentorship, and programs to increase your chances of success." 
"Secondly, step up, step forward, be confident, and don't be afraid to make mistakes. Half the battle in the startup world is being bold enough to articulate your vision and getting people behind it," Kat concluded.
ADVERTISEMENT - CONTINUE READING BELOW
Load More Stories