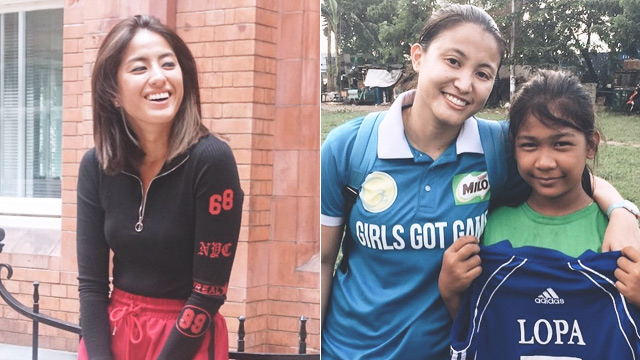 If there was ever any doubt in your mind that our women athletes aren't as capable or competitive as men, the Asian Games 2018 will tell you otherwise. Here are 13 reasons why: Hidilyn Diaz (weightlifting 53kg division, gold), Yuka Saso (golf, individual gold, team gold), Bianca Pagdanganan (golf, individual bronze, team gold), and Lois Kaye Go (golf, team gold), Margie Didal (skateboard street, gold), Pauline Lopez (taekwondo, bronze), Agatha Wong (wushu, bronze), Juvenile Faye Crisostomo, Rinna Babanto and Janna Dominique Oliva (poomsae, podium finish), Cherry May Regalado (pencak silat, bronze), Junna Tsukii (karate, bronze), and Meggie Ochoa (ju-jitsu, bronze).
ADVERTISEMENT - CONTINUE READING BELOW
"[Women's] empowerment, babae na ngayon ang nagdadala," said Hidilyn, who, according to Spin.ph, noted that other Filipinas should also be lauded for their performances in these games. And while we absolutely agree, it's quite sad that people have to be told to support our amazing Pinay representatives.
This is also why a lot of our athletes who have gone on to explore other career paths still make it a point to do their part in promoting and empowering women in sports.
"For me, it's actually my advocacy in the media..." says Gretchen Ho, former Ateneo de Manila University and Petron volleyball player in an interview during the Celeteque Dermoscience press event on August 29. "If there's a female athlete that I admire, I feature that athlete and just show the different aspects to that athlete, like Meggie Ochoa, our ju-jitsu representative. 'Yong advocacy niya, fighting against the trauma of rape victims by teaching them ju-jitsu, so ang ganda 'di ba? Tapos 'yong Girls Got Game, na-feature ko na rin para sa network, tapos may champion surfer (Debie Gumanoy) pa 'kong na-feature sa Surigao del Sur."
CONTINUE READING BELOW
Recommended Videos
She says she does this "kasi feeling ko, we have less exposure in the media; it's always the men who get that recognition. But there are so many amazing athletes and the recent achievements in the Asian games by the Pinays show that we have to invest more in women."
ADVERTISEMENT - CONTINUE READING BELOW
Investing comes in many ways, and it's not all about logistics.
"Aside from the practical difficulties brought about by the lack of support of female athletes (i.e. no proper training facilities), the lack of exposure also affects female athletes' motivation," says former Lady Eagle basketball player Mariana Lopa in an interview over Messenger. "Based on my experience, it is really demoralizing to play in empty arenas and to get inferior treatment simply because we were a women's team. I think this is what makes the medals won by Filipinas even more impressive because most female athletes play for the love of the game and not for the fame or money that may be associated with men's sports."
ADVERTISEMENT - CONTINUE READING BELOW
Aia del Mundo, a former volleyball player for University of the Philippines and Petron, agrees. "It's been challenging ever since I was still playing in college. I think it's not only an issue of lack of support for women in sports but moreso lack of funds and support for sports other than men's basketball," says Aia in an interview over Messenger. "I play a sport that now gets growing recognition and support from funders and fans so I've experienced the massive difference from playing without support to playing with actual support.
ADVERTISEMENT - CONTINUE READING BELOW
"The simplest, tiniest support/fund makes a huge difference in the level of play and competition. I can only imagine what it's like to be a woman and play a sport that no one hears of/doesn't get media attention." Aia is currently a producer for Gameplan TV, a sports and lifestyle show hosted by Katz Salao, Mara Lopez, and Graham Caygill.
ADVERTISEMENT - CONTINUE READING BELOW
"If [the media can] give other sports/other women athletes the spotlight, that can make a big difference. That can educate."
Media attention also matters because it'll help shape the culture of sports through generations.
"Sports empowers young women by changing the culture and mindset that women are not as strong as men. That's what it did for me at least. Because of it, I never think that there's something a man can do that I can't just because I'm a girl," says Aia. "It has been my motivation to get stronger and prove that there's nothing wrong with 'playing like a girl.' It's actually a compliment."
ADVERTISEMENT - CONTINUE READING BELOW
That's something Mariana echoes as the current managing director of Girls Got Game, a non-profit organization which aims to empower young Filipinas with important life lessons through roving sports camps.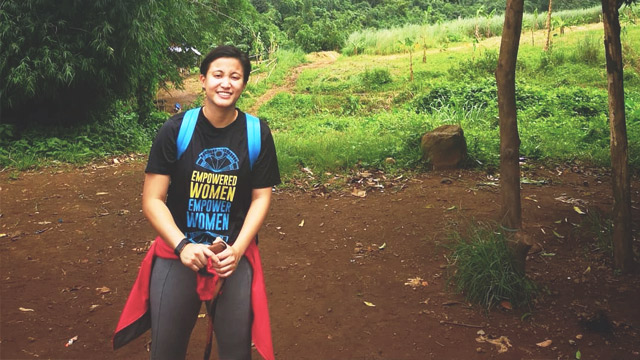 ADVERTISEMENT - CONTINUE READING BELOW
"Sports empowers young Filipinas by giving them experience-based learnings in confidence, competition, and other valuable life lessons. I always believed that sports are a microcosm of life—you go through ups and downs and our experiences in sports teach us how to deal with whatever is thrown our way. When Filipinas are exposed to this kind of training, they are better equipped to deal with life, be positive influencers of change, and uplift themselves and those around them."
ADVERTISEMENT - CONTINUE READING BELOW
"Before you think there's nothing you can do, remember that every problem we face today is a result of our previous actions (or lack thereof).
"Support from 'regular people' can come in really simple forms. I think we should make an effort to get to know female athletes and follow their careers. In the age social media, there's really no excuse not to follow women's sports and raise awareness on their achievements. Hopefully, if awareness increases, companies/sports associations will be more eager to support Filipina athletes."
ADVERTISEMENT - CONTINUE READING BELOW
Load More Stories