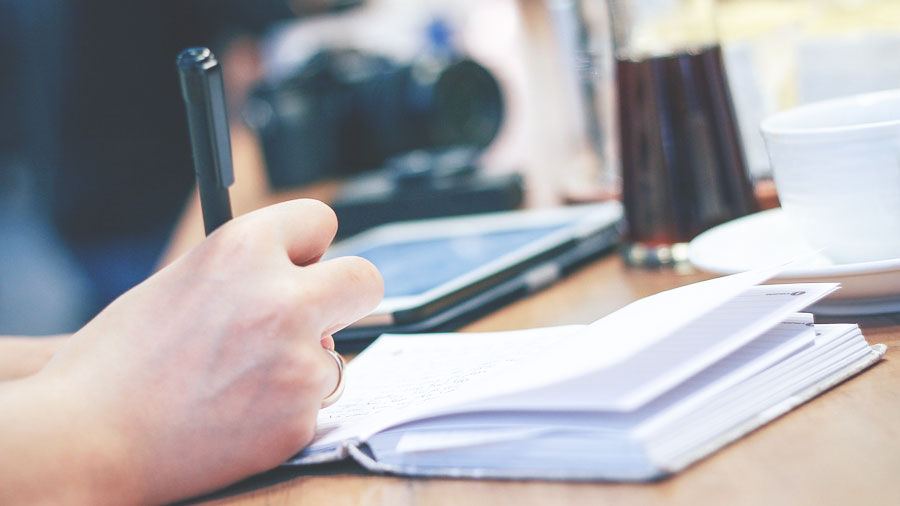 Whether you're a professional, a freelancer, or a micro, small and medium enterprise owner, you've likely faced April 15 either with a grim face due to the long lines in your local Bureau of Internal Revenue (BIR) office, or you've been bugged by the worry of having unpaid taxes.
ADVERTISEMENT - CONTINUE READING BELOW
"Filing taxes should be as easy as ordering pizza, or booking a flight ticket," said US President Barack Obama in an interview with Wired's November issue.
While that sentiment was spoken out of frustration with the government process in America, it certainly holds true over in this part of the world.
Recently, the BIR issued a memo asking corporations to pay their taxes manually instead, when they were expected to file their withholding tax returns for October using electronic filing and payment system (eFPS) due to glitches. Go figure.
With such problems persistently hounding most communities of professionals, a new local start-up called Taxumo hopes to serve as a refuge.
"Taxumo is a web app that assists you with your income and expense tracking, and tax filing and payment. You can easily access it anytime, anywhere—as long as you have an internet connection," Taxumo Chief Marketing Officer Evan Tan told Entrepreneur.com.ph in an email interview.
ADVERTISEMENT - CONTINUE READING BELOW
Recommended Videos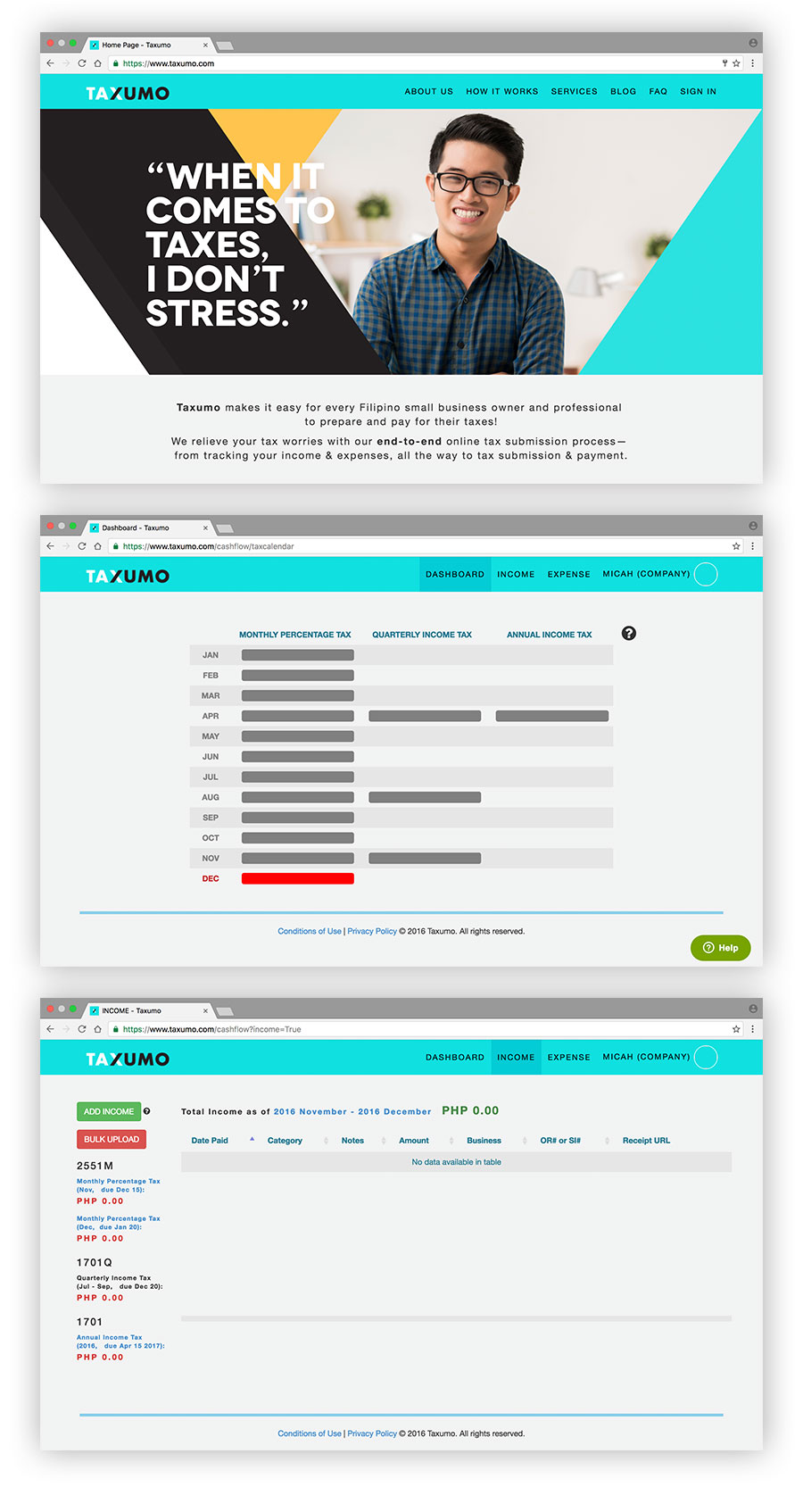 The web app's inception was actually borne out of its Chief Operating Officer Ginger Arboleda's constant battle with tax filing for her own local startup, Manila Workshops. Her husband and now Taxumo CEO, EJ, an IT specialist, devised a platform that can help her get through the monthly and quarterly tax filing without much hassle.
ADVERTISEMENT - CONTINUE READING BELOW
 "Once you've signed up to the web app, you simply enter your income and expenses where a real-time computation of your tax dues is also displayed," Tan said. "When it comes time to file your taxes, you just click a button and everything is done by the system for you: your dues are computed, the appropriate fields in the forms are filled out, and we process your payment."
 In comparison, Tan said a typical self-employed professional needs to file at least 16 tax forms in a year, 29 if he or she has employees, and 42 if the BIR has designated the taxpayer as a withholding agent.
 The hassle-free process has given the young startup, founded in January, at least 154 beta sign-ups. The company was hailed as one of the top 100 startups in Echelon's Tech Summit in Asia 2016 and also named one of the top 10 Startups in this year's Ideaspace Startup Competition.
ADVERTISEMENT - CONTINUE READING BELOW
 It helps that the team behind the startup is a varied, complementing bunch.
 The Arboledas have experience in the IT industry and a local bank while Tan previously served in online talent marketplace Freelancer.com. Their chief financial officer, Mark Ong, and chief legal counsel, Kevin Baldonado, both have experience in taxes and accounting.
 While tax filing is usually a topic faced with frowned brows, Tan was surprised and delighted that most of their clients are actually willing to pay for their necessary dues "but just abhor the process that it takes to accomplish them."
 "Helping alleviate these problems is a win-win for all parties involved: the taxpayers will find the process easy and convenient, while the government sees increased compliance and improved tax collection," Tan added.
This story originally appeared on Entrepreneur.com.ph.
*Minor edits have been made by the FemaleNetwork.com editors.
Load More Stories