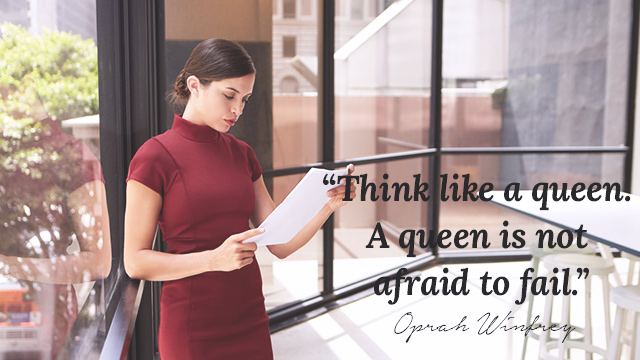 There are days when you feel like you're on top of your game and no one and nothing can slow you down; but there are also days when you just feel like the biggest failure because not a single thing is going right.
Everyone feels like that at some point in their careers—even the people you look up to the most. For moments when you just want to give up, here are quotes about failure from successful people that'll inspire you to keep going.
ADVERTISEMENT - CONTINUE READING BELOW
1. Coco Chanel
"Success is most often achieved by those who don't know that failure is inevitable."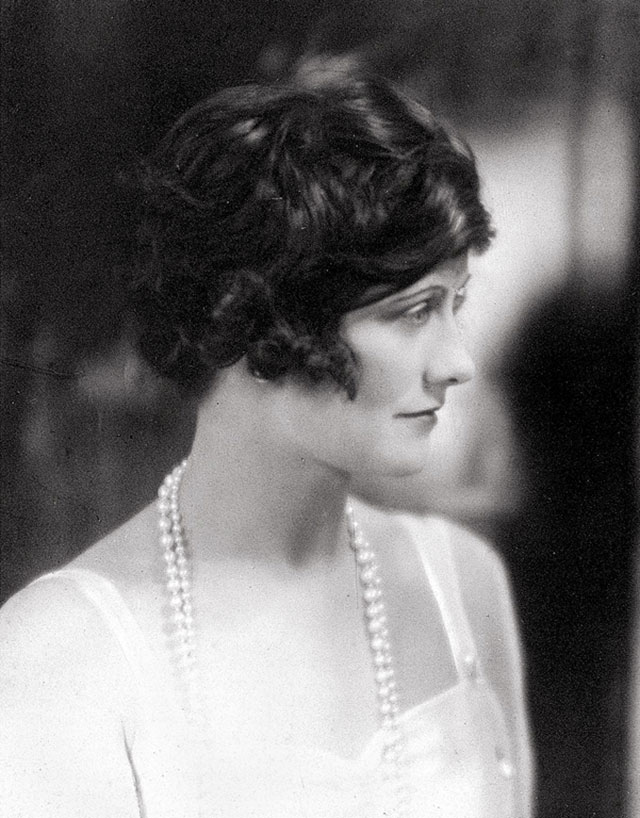 2. Albert Einstein
"Learn from yesterday, live for today, hope for tomorrow. The important thing is not to stop questioning."
3. Warren Buffett
"Someone is sitting in the shade today because someone planted a tree a long time ago."
ADVERTISEMENT - CONTINUE READING BELOW
Recommended Videos
4. Mark Twain
"Twenty years from now you will be more disappointed by the things that you didn't do than by the ones you did do. So throw off the bowlines. Sail away from the safe harbor. Catch the trade winds in your sails. Explore. Dream. Discover."
5. Steve Jobs
"You can't connect the dots looking forward; you can only connect them looking backward. So you have to trust that the dots will somehow connect in your future. You have to trust in something—your gut, destiny, life, karma, whatever. This approach has never let me down, and it has made all the difference in my life."
6. J.K. Rowling
"It is impossible to live without failing at something, unless you live so cautiously that you might as well not have lived at all, in which case you have failed by default."
ADVERTISEMENT - CONTINUE READING BELOW
7. Calvin Coolidge
"Nothing in this world can take the place of persistence. Talent will not: nothing is more common than unsuccessful men with talent. Genius will not; unrewarded genius is almost a proverb. Education will not: the world is full of educated derelicts. Persistence and determination alone are omnipotent."
8. Michael Jordan
"I've missed more than 9,000 shots in my career. I've lost almost 300 games. 26 times, I've been trusted to take the game winning shot and missed. I've failed over and over and over again in my life. And that is why I succeed."
9. Ellen DeGeneres
"When you take risks you learn that there will be times when you succeed and there will be times when you fail, and both are equally important."
ADVERTISEMENT - CONTINUE READING BELOW
10. Johnny Cash
"You build on failure. You use it as a stepping stone. Close the door on the past. You don't try to forget the mistakes, but you don't dwell on it. You don't let it have any of your energy, or any of your time, or any of your space."
11. Chris Hardwick
"No human ever became interesting by not failing. The more you fail and recover and improve, the better you are as a person. Ever meet someone who's always had everything work out for them with zero struggle? They usually have the depth of a puddle. Or they don't exist."
12. Paulo Coelho
"Remember your dreams and fight for them. You must know what you want from life. There is just one thing that makes your dream become impossible: the fear of failure."
13. Skylar Grey
"Your personal life, your professional life, and your creative life are all intertwined. I went through a few very difficult years where I felt like a failure. But it was actually really important for me to go through that. Struggle, for me, is the most inspirational thing in the world at the end of the day—as long as you treat it that way."
ADVERTISEMENT - CONTINUE READING BELOW
14. Erin Cummings
"At the end of the day, you are solely responsible for your success and your failure. And the sooner you realize that, you accept that, and integrate that into your work ethic, you will start being successful. As long as you blame others for the reason you aren't where you want to be, you will always be a failure."
ADVERTISEMENT - CONTINUE READING BELOW
15. Katie Couric
"Be fearless. Have the courage to take risks. Go where there are no guarantees. Get out of your comfort zone even if it means being uncomfortable. The road less traveled is sometimes fraught with barricades, bumps, and uncharted terrain. But it is on that road where your character is truly tested. Have the courage to accept that you're not perfect, nothing is and no one is—and that's okay."
16. Oprah Winfrey
"Think like a queen. A queen is not afraid to fail. Failure is another steppingstone to greatness."
ADVERTISEMENT - CONTINUE READING BELOW
17. Kobe Bryant
"I have self-doubt. I have insecurity. I have fear of failure. I have nights when I show up at the arena and I'm like, 'My back hurts, my feet hurt, my knees hurt. I don't have it. I just want to chill.' We all have self-doubt. You don't deny it, but you also don't capitulate to it. You embrace it."
18. Kevin Bacon
"Part of being a man is learning to take responsibility for your successes and for your failures. You can't go blaming others or being jealous. Seeing somebody else's success as your failure is a cancerous way to live."
19. Alicia Keys
"Failure isn't an option. I've erased the word 'fear' from my vocabulary, and I think when you erase fear, you can't fail."
ADVERTISEMENT - CONTINUE READING BELOW
20. Tina Fey
"For my first show at SNL, I wrote a Bill Clinton sketch, and during our read-through, it wasn't getting any laughs. This weight of embarrassment came over me, and I felt like I was sweating from my spine out. But I realized, 'Okay, that happened, and I did not die.' You've got to experience failure to understand that you can survive it."
This story originally appeared on Cosmo.ph.
* Minor edits have been made by the Femalenetwork.com editors.
Load More Stories