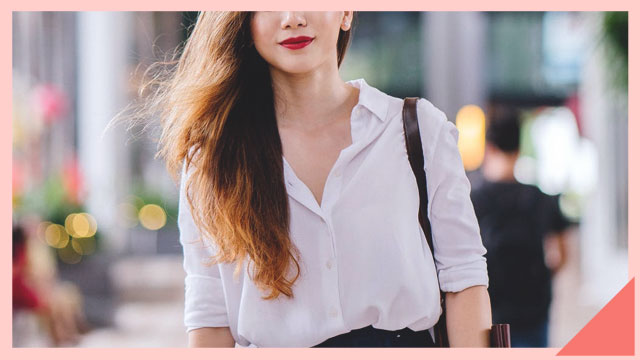 There will come a point in your life when you start to question if you've actually done enough—and "Why is so-and-so more successful that I am?" This is pretty true especially at the end of the year when you can't help but to reflect on and reassess the past months, to the point that you begin to feel doubtful about your career and yourself.
ADVERTISEMENT - CONTINUE READING BELOW
Believe it or not, it's not just you who feel stuck in what you think is a "boring" or "crazy-sounding" job; there are many people who internally wonder why they're not as awesome as their company-owning high school classmates. And then everyone starts feeling as if they've never gotten anywhere, simply because they are where they are.
In her newest book, Existential Courage: A Survival Guide For Your Existential Crisis (And All The Ones After That), Arriane Serafico asks why we often equate our person's value by the kind of jobs we have.
"Why do we start most small talk with asking people what their job is, as if that was the most important or interesting thing about them?" she writes. "For a lot of people, their job ends up becoming their primary source of identity and self-worth. And so, the seemingly innocent 'what do you do?' exchange now becomes this strange performative dance where we—subconsciously or consciously—size up how successful or impressive or interesting the other person is."
Arriane then notes that one's value should be anchored on something deeper: "Many times, we get so caught up in figuring out what we want to do with our life, that we forget that the first and most important thing we need to discern is who we are."

She recommends defining "your core values" and doing your best to live by them and avoid compromising them in whatever you may want to get into, whether professionally or personally. "When you make choices that are based off of your core values, and stand by them with full conviction—no caveats, no excuses—that is an act of existential courage. That is an act of choosing to own who you are."
Existential Courage: A Survival Guide For Your Existential Crisis (And All The Ones After That) is published by Summit Books, and will soon be available in bookstores nationwide.
ADVERTISEMENT - CONTINUE READING BELOW
Load More Stories