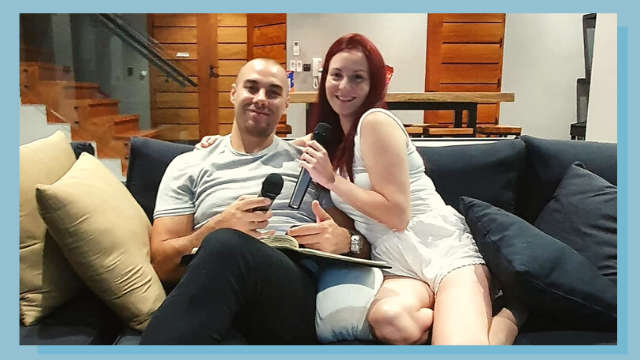 From their luxurious mansion alone, it would be easy to assume that Doug and Chesca Kramer are living a comfortable life with their family. But in the latest episode of their show, "Family Matters," the two reveal that their success did not come overnight. Just like other young couples, the two also experienced money struggles and they had to work hard at the start of their marriage to get to where they are now.
ADVERTISEMENT - CONTINUE READING BELOW
Money lessons from Team Kramer
In the 15-minute video, Doug and Chesca answer questions from their eldest daughter, Kendra, who had always wondered why they moved houses every time there was a new addition to their family. Along the way, the couple also shares the best tips they've learned about budgeting, saving, and investing!
CONTINUE READING BELOW
Recommended Videos
1. There's no shame in renting, but you also need to think about what your family needs.
Doug shares that at the start of their marriage, he and Chesca could only afford to rent a one-bedroom condo unit. But after Scarlett was born, they decided they needed a bigger space which is why they moved to a townhouse.
When Gavin came a year later, the couple realized they had to make a big decision: Will they continue renting or was it time to buy a house?
"We prayed about it. We only had enough for a down payment and true enough, we found a place," Doug shares.
Chesca calls it a leap of faith. They had no properties under their name—just two cars that Chesca owned and they decided to sell it so they can finally own their first house.
2. Stick to your goals.
ADVERTISEMENT - CONTINUE READING BELOW
Doug recalls a time when he and Chesca went to a clothing store and Chesca asked him to buy something for her. "I knew in my heart I could buy it, but it wasn't smart to buy something yet," he shares. That's because Chesca had just given birth to Kendra and they were still saving up for other expenses.
"I told Mama, I said, 'Honey, it's very nice, but if it's okay, not now," Doug says. Chesca didn't argue, but Doug promised to himself that he would make it up to her.
He shares, "I sold this woman's car to help me with the downpayment [of our house]. One day I will repay her patience."
For Chesca, sharing the financial burden and working with your husband to solve money struggles is a given, especially when you're married. "When I look at your Papa, he's my partner. What I own, he owns," she says. "Because I love and trust your Papa because he has done nothing but love and trust me, too."
ADVERTISEMENT - CONTINUE READING BELOW
Doug adds, "We have to avoid buying what we want so we can spend for what we need."
3. Spending on your wants only provides temporary happiness.
Doug recalls a time when they only had Php200,000 in their bank account but he still used half of it to buy the television and speakers he really wanted. "I've been playing basketball already for one year in the pros and I wanted to reward myself, but I knew already that I need to prepare for some bills. I was so tempted to buy it and you know what? I bought it. But I felt so bad," he shares.
He adds, "I was very happy with what I bought. Temporary happiness. Until all the other bills started to come."
It was a harsh lesson and Chesca says they just charged it to experience. But it made Doug realize, "We have to avoid buying what we want so we can spend for what we need."
ADVERTISEMENT - CONTINUE READING BELOW
4. But you should also reward yourself after everything is met.
Chesca and Doug admit that at the start of their marriage they were low on funds, especially after they bought their first house. Doug had to borrow money from his mom and friends and he says, "We were under debt also from our credit cards."
But because they were able to make good investments, they ended up paying the house in full in just three years. Chesca shares, "I remember that day your Papa messaged, 'Congratulations, Honey! We are debt-free. God is so good because we paid it in 3 years!"
Chesca adds that while buying a house was a leap of faith, they also had to work hard to pay for it. "The Lord will provide but you also have to do your job."
And when all the expenses have been paid, Doug shares it's okay to also reward yourself. "I don't want you to always think, 'Need and want? Okay, I don't need it. I won't buy it na.' Then you'll go through your life always just being so uptight with yourself," he shares.
ADVERTISEMENT - CONTINUE READING BELOW
He says, "You wanna take a vacation? Take a vacation if you can. If you wanna buy jewelry, clothes that you really want and you know you have more than enough money, it's okay to reward yourself."
Doug adds, "That's the fruits of your labor also. So you have to enjoy it in ways that you really want to sometimes."
Watch the full video below:
ADVERTISEMENT - CONTINUE READING BELOW
Ready to own a house? Click here to learn how to apply for a housing loan.
Load More Stories