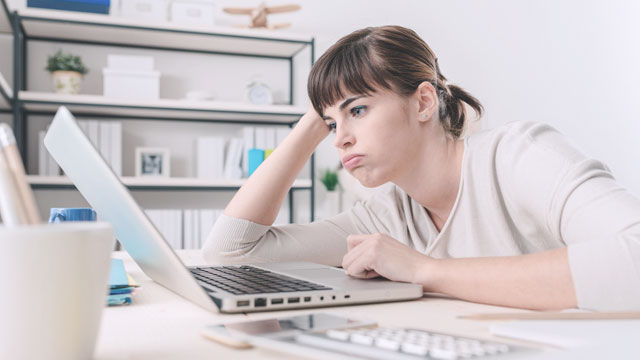 By this time, you probably already know about Jameson Blake, the TV personality who asked graphic designers to make him a logo in exchange for a Twitter shout-out. You may also be quite familiar with the hilarity that ensued:
ADVERTISEMENT - CONTINUE READING BELOW
Willing to work for shoutouts. Superb quality banners for no money <3#lucidexpress #shoutout #wordart #freelance #graphic #artist pic.twitter.com/fpM9m7IPQq

— Jeff Delos Santos (@jerik626) July 5, 2018
is this how you pay artists pic.twitter.com/jmmD1NHlaY

— c-j (@allweknowiscj) July 4, 2018
?
?

?                 

                         lucid

                      express
?
?
?
?
?

— cedrick (@pascuwua) July 5, 2018
Sadly, this isn't a new issue. Many freelancers and creatives have had to deal with those who think that their services are not worth paying for, with work submitted getting brushed off as favors for a friend. 
These "favors" for instance, are typically encountered by visual artists and writers. "Pa-drawing" and "pa-sulat" requests often make it seem as if the task isn't that hard, when in fact, time and energy will be spent no matter how simple or complicated the job is... Not to mention the years of training involved for these creatives to hone their skills.
Here's the thing: when it comes to asking for something that an artist is making a living out of, you'll have to pay for it like everyone else. Unless you're talking to a friend who offered to waive their fee (or agree to an exchange deal), as much as possible, never ask if you can avail of a service for free. Business is business, after all, and since you're a friend, you should be the first to understand that it's a job that puts food on the table. It's one thing to ask someone to help you in a pinch, but another thing entirely when you're asking them to put in hours of labor into something that'll only benefit yourself (shout-outs aside).
Now, maybe you're thinking that creative professionals are too "maarte" or choosy. Look at it this way: for years, people have taken their skills for granted despite the fact that they've spent hours of study and practice to hone their skills the same way other professionals have. They also need to invest in quality materials if they are to offer top-notch services consistently. This is why their services don't come cheap, and why they definitely should not come for free: They're trying to make a living, it's not just because they have too much time on their hands. Yes, there are hobbyists who play by different rules, but otherwise, respect the hustle of freelancers. 
At the end of the day, if the tasks were that easy, everyone should be able to do it on their own, right? It's time to recognize the value of creatives and how they impact your career or business. (Simply put, would you pay your dentist with a shout-out? Didn't think so.)
ADVERTISEMENT - CONTINUE READING BELOW
Favors are best given, not asked for. Creative people aren't heartless. They do offer services for free if they want to (especially for special milestones in your life such as engagements and weddings); so when they do, you should avoid being too demanding. Be clear, flexible and considerate with the scope of work and deadline, and know when to give your volunteers some space. Remember, if it's a favor done out of love, you get what you give.
Load More Stories