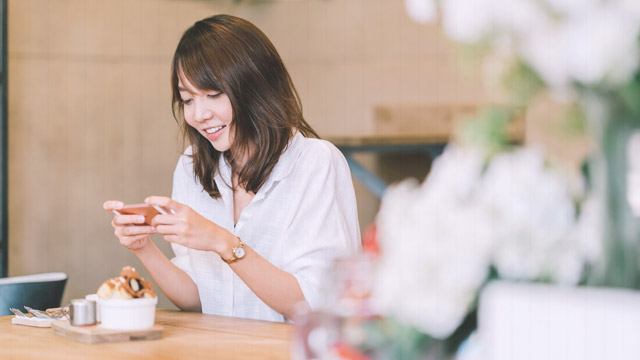 It becomes easier to make financial decisions now that the shift to digital makes crucial information available at our fingertips. These three platforms for dining, loaning, and renting are essential first stops for those seeking not just financial stability, but also a way to live a little fancier without worrying about the hefty price tag.
ADVERTISEMENT - CONTINUE READING BELOW
CONTINUE READING BELOW
Recommended Videos
Eating at an expensive restaurant
In Real Life: Many fancy restaurants stay in your bucket list because there's no reason or occasion to visit them, until they eventually just slip your mind. 
The IRL Hack: Eatigo is an app that can get you that much-coveted reservation to a fancy a restaurant you've always wanted to try. It lists down up to 50 percent discounts for on and off-peak hours at places like the elusive Smith Butcher and Grill Room or family-friendly Cibo. It's already the most downloaded food app since it launched in Manila in July, besting the five other countries—Singapore, Thailand, Malaysia, India, and Hong Kong—it's in, and that's saying a lot since the Philippines isn't an RSVP kind of place.
Where to access or download: Get Eatigo on the App Store and on Google Play.
The catch: None, really, unless you flake. Eatigo will suspend your account if you have three no-shows for the reservations that you make.
ADVERTISEMENT - CONTINUE READING BELOW
Getting a loan
In Real Life: It's a common misconception that loans are unattainable, when-I'm-married-with-kids kinds of endeavors. Even as the economy gets better and salaries continue to increase, loans are still in the gray area of most people seeking financial stability.
The IRL Hack: GoBear is the top comparison platform for financial matters, and comparison spells all the difference when making a decision about the best option out there for loans, insurance, and credit cards. All these assets are about when and how you eventually have to pay them off, and GoBear comes clean with their no-strings-attached approach to the information each bank, insurance company, and car company has about getting a loan.
Where to access or download: Vist GoBear.ph.
The catch: It's only a platform and the transaction is still a third party agreement. While it's safe to provide your personal information on GoBear, the application process continues without the cute bear to hold your hand.
ADVERTISEMENT - CONTINUE READING BELOW
Renting your own place
In Real Life: These days, it sounds like anyone can do it: get your own place, move out of mom and dad's house, and live the life of an independent woman. So what's stopping you?
The IRL Hack: Zipmatch is like the OLX of home hunting on steroids. The fun thing about the home listing platform is that it offers 360-degree virtual walkthroughs for the major properties, so it saves time from going from showroom to showroom. It also has a tool that calculates amortization and affordability based on income, so you can have a better idea of what kind of home you should be looking for in the first place.
Where to access or download: Visit Zipmatch.com.
The catch: It actually makes it too easy to find the home that you need, and it's all a matter of asking the right questions with the property management itself when you're close to making a decision.
ADVERTISEMENT - CONTINUE READING BELOW
Comments
Load More Stories