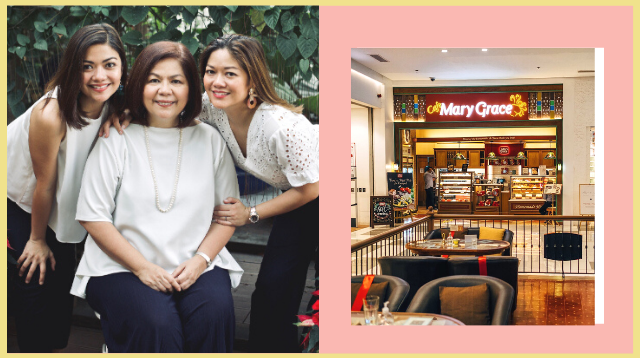 Mary Grace is synonymous to comfort for Filipinos. The cafe and bakery feels like a home away from home, because it's exactly that: the extension of the owners' home. Hence, how they handle everything, from interiors, food choices, employee orientation, to customer service, is measured against a higher standard of care. This is the principle that has been guiding the establishment for 27 years now. 
ADVERTISEMENT - CONTINUE READING BELOW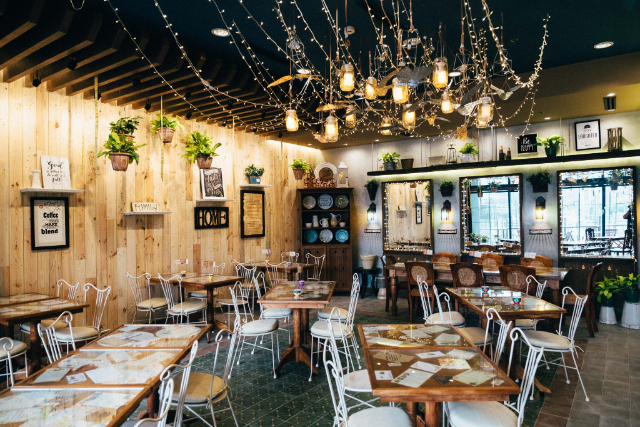 Marketing Director Chiara Dimacali-Hugo likens the Mary Grace story to that of a book with colorful chapters. Her fondness is palpable as she recounts the origins of the now 45-café and 47-kiosk chain. Together with Operations VP Marian Dimacali Calaquian, not only do they have a unique, personal view of the store's beginnings, they also share a special privilege in shaping the brand's future. 
What sets them apart as narrators is aside from pride, awe and gratitude equally emanate in their tone. Not only do they get to live out the page-turner, they also get a hand in writing it. 
In case you didn't know, "Mary Grace" is an actual person. Her name really is Mary Grace, and she's a baker and entrepreneur. She also happens to be their mom.
ADVERTISEMENT - CONTINUE READING BELOW
Preparing The Right Ingredients: The Formative Years
The siblings' involvement began long before they officially joined. They reminisce with Preview about Christmas breaks that were spent assembling boxes for their famed ensaymadas, and weekends spent manning bazaars with their three brothers (who are also currently onboard the venture). These formative experiences have molded them to the executives they are now. However, it's also something that takes maturity to fully appreciate, according to Chiara. 
ADVERTISEMENT - CONTINUE READING BELOW
As a teenager, Marian had stressed about how their mom would gather all 15 of their then kiosk ladies once a week at their dining table to teach them sales, practice English, and deepen product knowledge. "Imagine I'd go downstairs at 7:30 in the morning in pajamas to have breakfast, and everyone would be there!," she chuckles. Today, she recognizes that personal attention to training is the backbone of their customer service—whether it be teaching a manageable 15 workers or their now 1700 employees.
The growth and success of Mary Grace Café does not just bank on nostalgia and comfort; it also means constantly improving to ensure only the best for the consumer. This is how then marketing head Marian ended up saying yes to something she wasn't initially keen on: studying patisserie abroad. She wanted to enhance her understanding of bakery processes to effectively manage customer concerns, and this was the best way to do it. 
ADVERTISEMENT - CONTINUE READING BELOW
Load More Stories