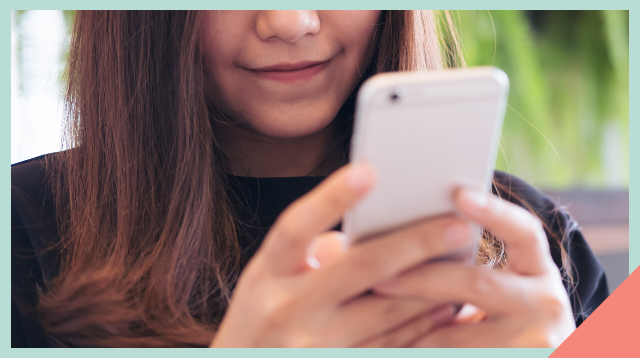 One of the hottest and most talked about investments in the Philippines as of writing is cryptocurrency. However, despite being around for quite some time, there are still many questions surrounding how it works and its legitimacy. And although much has been written about it, sorting through this information can be overwhelming for the new investor. 
ADVERTISEMENT - CONTINUE READING BELOW
To answer some of the most common questions regarding crypto trading, Female Network sat down with Soc Orlina, a product manager for PDAX, a homegrown cryptocurrency exchange regulated by Bangko Sentral ng Pilipinas. 
What Are the Most Common Options for Cryptocurrency?
A quick Google search will reveal thousands of cryptocurrency options out there. Also referred to as "tokens," the most common are bitcoin, ethereum, USDT, and USTC, which we would be discussing in more detail below. 
Bitcoin (BTC)
When we say cryptocurrency, the first thing that comes to mind is bitcoin. It is the first and most popular among all cryptocurrency options. It is considered the most valuable too. Created to be a digital payment system, BTC was the first protocol built on blockchain technology, a decentralized type of database wherein transactions are irreversible and can be seen by everyone.
Ethereum (ETH)
Ethereum is the second most valuable and popular cryptocurrency there is. It picked up from where Bitcoin left off by taking the idea of having a decentralized digital currency to the next level. According to Soc, "They did that by building a global network and under that global network, interconnected ang marketplace ng decentralized application," Soc explained.
Some of the decentralized applications she was referring to are DAO (decentralized autonomous organizations), ICOS (initial coin offerings), stable coins, DFI (decentralized finance), and NFTs (non-fungible tokens). "So basically from this global network na ginawa ng ethereum, it created multiple applications that are of course relevant to us the users and different industries from across the globe," she went on to add. 
USDT
USDT is a form of stablecoin which, as its name implies, is not as volatile as bitcoin and ethereum. It is pegged on a fiat currency, which in this case is US dollar. According to Soc, if you are looking for something stable enough to be used for payment or remittance, USDT is a good choice. 
USDC
USDC is another form of stablecoin. 1 USDC is equivalent to $1.00 US dollar. 
What Is the Best Cryptocurrency for Beginners?
Despite the four options above being in reasonably good standing, Soc stresses that new investors shouldn't just rely blindly on recommendations. Doing your research is still crucial."Kasi when you're trading, you're putting your hard-earned money into something. Ikaw nga kung bibili ka ng bag, ireresearch mo yung bag diba?"
ADVERTISEMENT - CONTINUE READING BELOW
If you don't know where to start and what to look for, she suggests the following approach. "You get into technical analysis, meaning you'd read the charts. Or you'd go into fundamental analysis meaning maybe study kung anong ginagawa ni ethereum, ano ba yung mga projects ni bitcoin. Ganyan."
Is Bitcoin Legal? 
"Hindi naman siya bawal. Wala naman sa batas nagsasabi na illegal bumili ng bitcoin." Soc says. "In fact, yung regulatory board natin which is yung Bangko Sentral ng Pilipinas it's giving a VASP license diba?" she continued. Moreover, this January, BSP issued Circular No. 1108 containing regulatory guidelines for Virtual Asset Service Providers, formerly known as Virtual Currency Exchanges. And as of May 2021, there are 15 VASPs registered with the BSP. 
How Much Money Does One Need To Have To Start Trading?
Soc shares that some trading platforms, such as PDAX, offer options for as low as P50. So you may choose to start from there. Then, once you have developed more confidence in trading, you can start topping up your investment to whatever amount fits your current risk attitude and financial capacity.
ADVERTISEMENT - CONTINUE READING BELOW
"Every trader, every user, every person trying to reach financial freedom through trading should always remember to just trade what they can lose. Kasi it's a highly volatile instrument. It's unlike mutual funds. It's not like a savings account na bukas savings pa rin siya. You can be a millionaire now and bukas baka pagtingin mo sa portfolio mo, piso na lang siya."
How Does One Trade Cryptocurrency?
So how does one start trading crypto? First, pick your preferred provider and sign up either via mobile app or desktop. Different platforms vary in look and feel, so choose one that appeals to you the most.
Decide on the particular cryptocurrency you want to buy (e.g., ETH, BTC, etc.). Then, check out the conversion rate. Finally, top up your account with your desired amount. You may either do this via bank transfer, Dragonpay, GCash, Paypal, credit card, and many more. It all depends on the cash-in methods available at your chosen provider. 
ADVERTISEMENT - CONTINUE READING BELOW
There may or may not be more steps before, in between, and after the steps mentioned above, so just double-check the instructions specified in-app or on the provider's website. Once you're all set up, you may explore and trade away.
Load More Stories