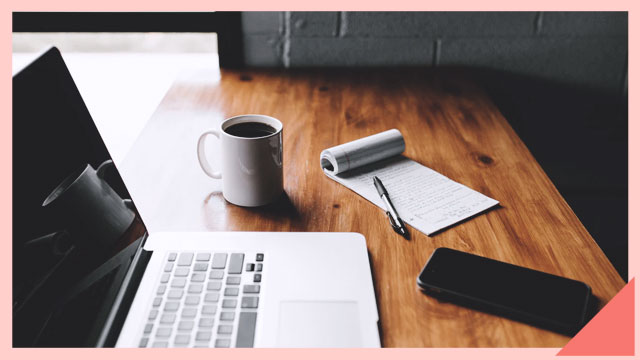 Writing a cover letter for your resume can be daunting, because really—isn't everything that you wanted to say already on your CV? While that's true, it would be beneficial to know that cover letters, especially those that are sent via email, are definitely read by hiring managers and direct heads. At times, this can even make or break your application.
ADVERTISEMENT - CONTINUE READING BELOW
Think of a cover letter as introducing yourself to the person you want to win over. You'd want the impression you'd leave to be a good one, right? So if you want to make a positive impact and tip the employment scale to your favor, here are a few tips that you may want to follow when it comes to writing your cover letter.
CONTINUE READING BELOW
Recommended Videos
1. Make each cover letter unique, and if you're following a template, customize.
A generic-sounding cover letter can be easily detected, and while there may be some who don't mind as long as it covers all bases, it's missed opportunity on your end to stand out. Make sure that your cover letter shows your personality enough to make a lasting impression, and at the same time gives the reader an insight on why you're a perfect match to the company you're hoping to get into. If you're using a template, feel free to customize it!
ADVERTISEMENT - CONTINUE READING BELOW
Get your cover letter sample here.
2. Skip "To Whom It May Concern."
It's true that more often than not, you're not really sure of the name of the person who'll be in charge of filtering applications, especially since there's a high possibility that your resume will be sent into a hiring pool; but a feature on The Muse notes that it's still important to at least be specific about who you're trying to address.
"If you can't figure out the specific hiring manager's name, try addressing your cover letter to the head of the department for the role you're applying for," the article notes. "Or if you honestly can't find a single real person to address your letter to, aim for something that's still somewhat specific, like 'Systems Engineer Hiring Manager' or 'Account Executive Search Committee.'" This way, whoever's going to read your letter will automatically think that you've put a time and effort into it.
ADVERTISEMENT - CONTINUE READING BELOW
3. Sell yourself.
And to do that, you have to know what you're talking about. Make sure that you've reviewed not only the responsibilities of the position you're applying for, but also the company you're sending your resume to. From there, you can write about what you can offer the company. For example, the position requires you to have a working knowledge of creating marketing campaigns. Your cover letter can highlight a specific experience when you've successfully launched one for a big brand, and then follow up with how it has taught you something new, which you can now bring to the company you want to get into.
FN Tip: When highlighting an accomplishment, make sure to do it in a way that shows how the specific skills you utilized in that experience can be beneficial to the company. Don't just say that you did this-and-that to show off, because doing so can be off-putting, and may cause your resume to end up in the recycle bin.
ADVERTISEMENT - CONTINUE READING BELOW
4. Avoid being too formal.
You can be respectful without being stiff. Avoid archaic lines like "your good office" or "for your perusal" and instead opt for more readable formats. Say what you mean without all the flowery words—and make it short, siksik, and sweet! Remember, whoever is going to review your application has hundreds more to sift through.
FN Tip: If you're not sure about the tone of your letter, read the company's Facebook page or its official website. From there, you'll be able to gauge how their communications go, and you'll be able to base your letter on their voice.
5. Review your work.
Don't just write a cover letter without editing and reviewing it.  Read and re-read it—and even find someone else to read it if you can. Use the feedback to improve on what you have, should it still need tweaking.
ADVERTISEMENT - CONTINUE READING BELOW
6. Make sure to include your contact details at the end of your letter.
What's the use of having a glossy cover letter if you don't put in where you can be reached? Make sure to include your professional email address as well as a working phone number, and should you opt to be reached via social media, that's fine too. Just make sure that your public accounts are employment-ready!
Need a template to guide you through your own cover letter? Click here for one that you can use for free.
Load More Stories