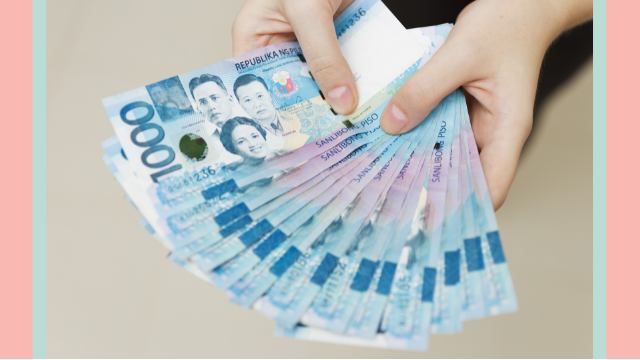 It's no secret that these past few months have been challenging. At a time like this, I'm sure we can all agree that it's very important to make smart decisions when it comes to handling money. Your finances definitely deserve extra attention because in times of uncertainty, it's always best to be prepared. We all have our own ways on how to save. For Pinoy couple Zen and Angel, one idea was to fill their travel jar by participating in a unique money challenge they came up with themselves. In an exclusive email interview with Cosmopolitan Philippines, Zen shared how they were able to collect funds for their future travels by paying a fine for every successful budol purchase from online shopping. Keep reading to know more. 
ADVERTISEMENT - CONTINUE READING BELOW
How did you come up with this kasunduan as a couple?
Zen: "The idea of 'fines' actually started last year when we had to work from home because of the pandemic. We were renting an apartment, walang quiet room kaya we imposed silent hours para makapag-work kami nang maayos. Mahilig kasi mag-concert si hubby ng wala sa oras, sometimes unconsciously, haha! For every violation, maghuhulog sa travel jar ng P500. We included other bad habits na rin into our 'fine' categories (self-imposed).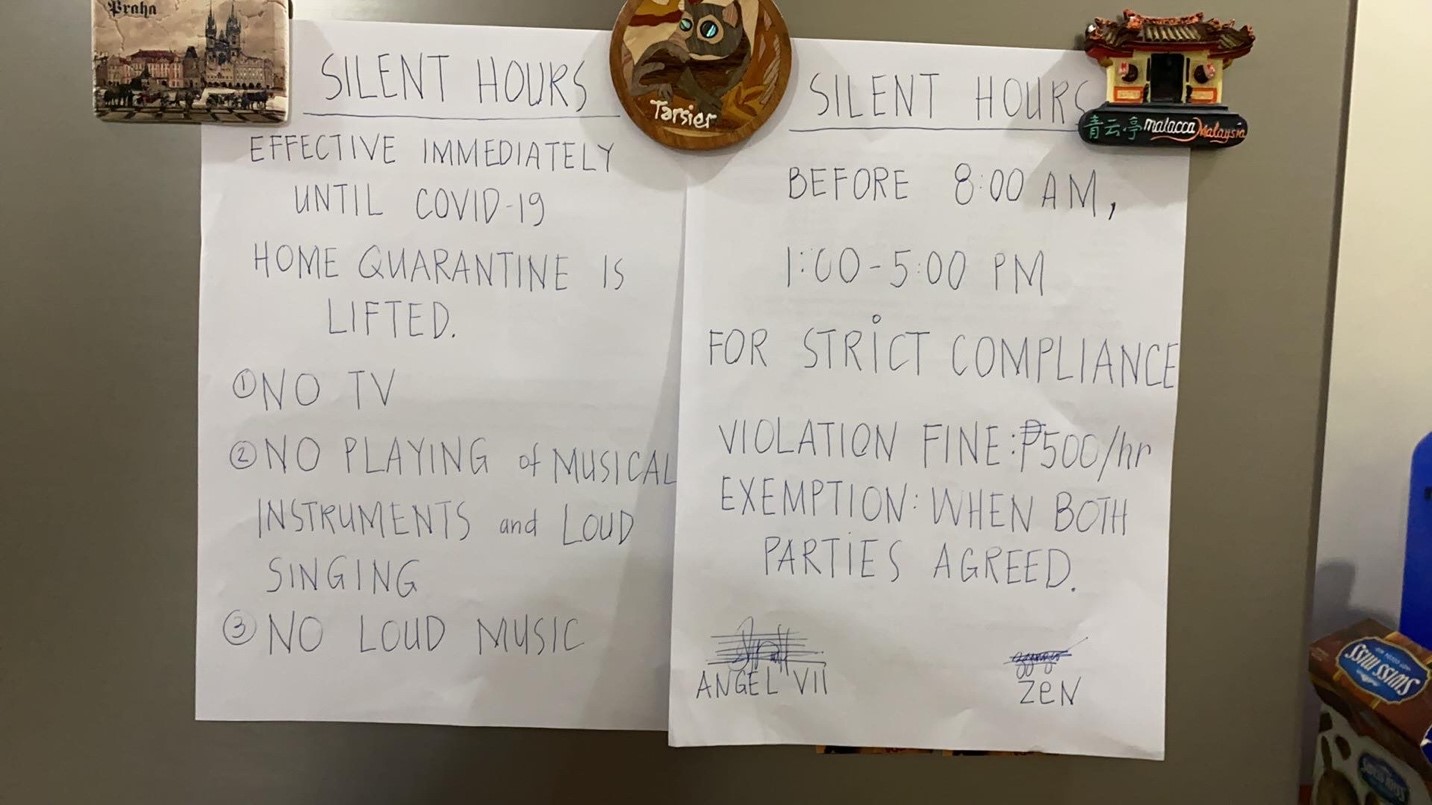 Z: "When we moved into our new home early this year, we had more rooms so hubby's loud singing was not a problem anymore. Also, sabi namin, minimalist ang theme namin. We dispose what we don't really need and we will only buy the basics. At first, we were doing well with our 'minimalist' scheme. But as the days went by, parami na ng parami [yung purchases namin from] Shoppee at Lazada-including things na we can live without naman. [Dinagdagan] pa ng mga inspo and budol finds sa Home Buddies. [It was] really tempting (for both of us)! That was when we agreed to add [a] budol criteria sa pa-fines namin."
What are the rules and guidelines of your money challenge?
Z: "We customized our rules based on what we think will work for us:
We are morally and legally bound to these rules.
For every budol (unnecesssary purchase), the violator should put P1,000 in the jar, regardless of the price. Big purchases are not included, as that would require consent of both parties.
Fines should be paid immediately when the budol purchase arrives.
The trick here is to set an amount that both can afford to pay, but at the same time, high enough to hurt your pockets (para anti-budol talaga, haha). And obviously, for this to work, all participants are 'game' dapat.
The beauty of this challenge is that it is a win-win situation. It's either you'll get to control your bad habits, or you get to (force) save for whatever purpose you have decided. Plus, it's fun! Kami, singilan na bago pa makabili. Haha!"
How much have you saved so far?
Z: "From budol fines (which started around March this year lang), our travel jar currently has P20,000-which means 20 violations committed (mostly by hubby, haha)."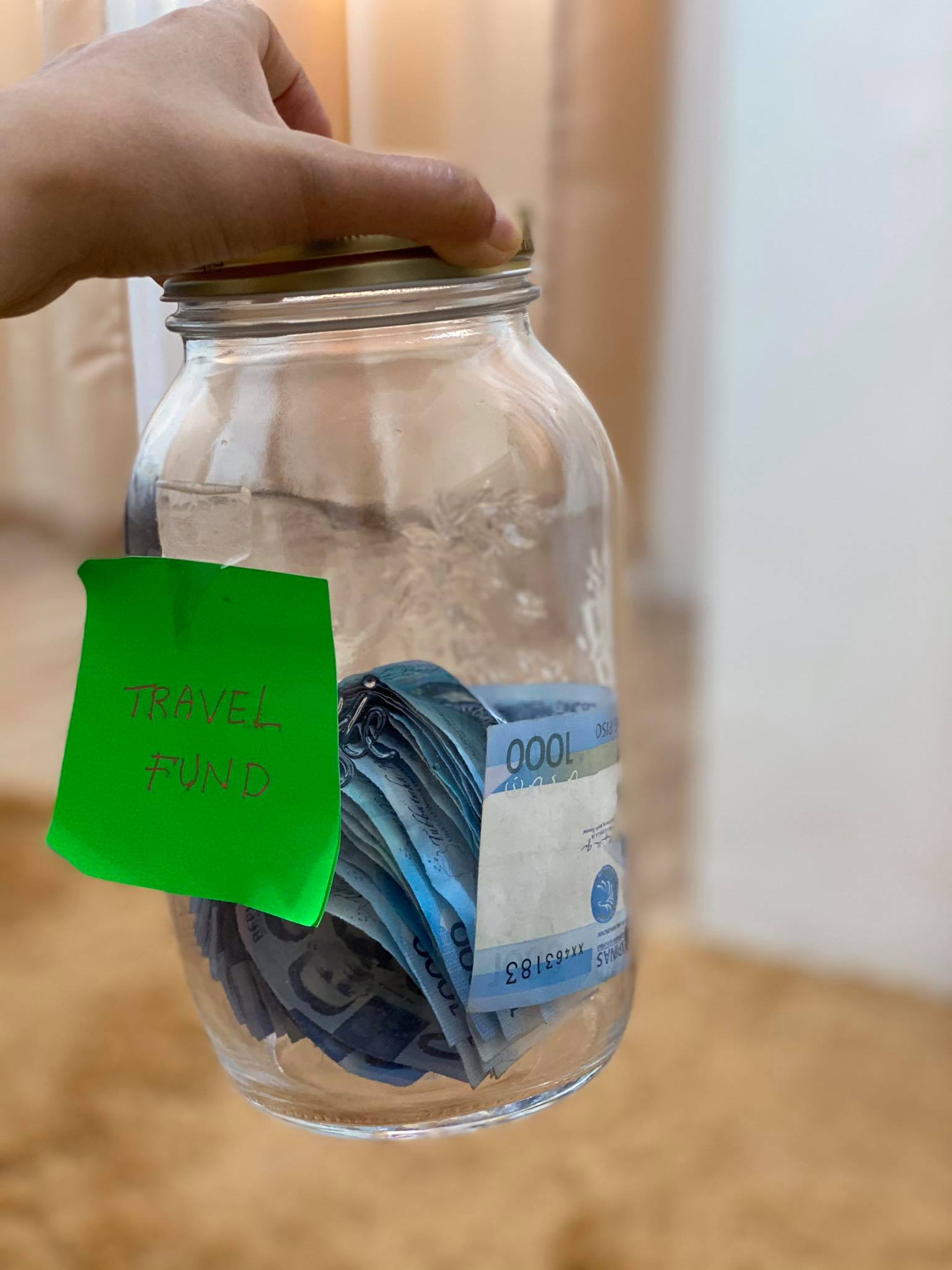 ADVERTISEMENT - CONTINUE READING BELOW
What are some money-saving tips you'd like to share for couples?
Z: "For us, the rule of thumb is 'Do not spend more than you earn and save just enough.' Dapat hindi pabigat ang pag-spend as well as ang pag-save ng money. Invest pag kaya! Practice conscious spending as much as possible (madalas nakakalimutan 'to especially if you think you have extra kaya make sure to remind each other, gently-si hubby laging nakakalimot, haha). Prioritize, prioritize! While we wish for more, we should always try to find joy in what is important and what we can afford to have."       
***
Load More Stories