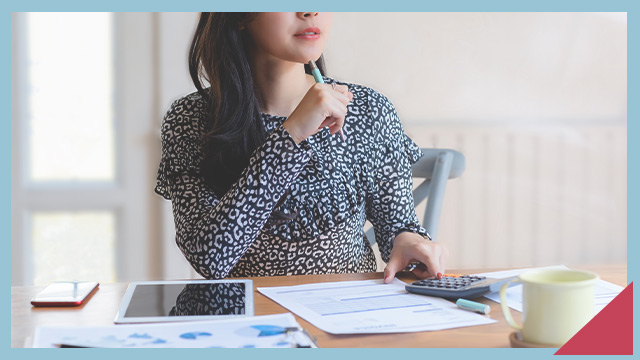 Being financially independent in your 30s gives you the means to further invest in your future. But it also comes with added roles and responsibilities at work—and at home—which you need to consider as well. That said, investing should be a calculated risk and it should be made simple and convenient given your daily commitments.   
One way to do it is through global investing. It is basically an efficient way to invest your money in local and foreign companies, harnessing the potential growth of your savings over time. Good news is you can start your global investing journey with AXA's Peso-Denominated Dollar Funds. It provides an easy option to make your money work hard for you. Here's what you need to know: 
What is global investing and why should I consider it in my 30s? 
Global investing enables you to invest in markets and assets outside of your country so you'll have alternative sources of growth and stability. It takes you a step closer to growing your savings and funding your future milestones—whether it's buying your dream car, sending your kids to top universities, or preparing for retirement. It's a smart financial move in your 30s, especially if you're already settled with your job and you're earning more. 
Is it easy to manage? 
What we like about the AXA Peso-Denominated Dollar Funds is it allows you to access  international funds using a peso policy. This means you don't need to create a separate dollar account to grow your investments. You can move from local to global markets and gain control on where you want to invest next. 
How do I make it less risky, especially during these uncertain times? 
Having a diversified portfolio can help boost your returns over time. By distributing your investments in local and foreign markets, you can take calculated risks to help protect your funds amid these uncertain times. An economic crash in another country, for instance, won't necessarily affect your other investments. Tip: To further increase your chances of growing your funds, best to assess your risk profile with the help of an AXA financial advisor.
Where do I start my global investing journey?
You can start with AXA Peso-Denominated Dollar Funds. Under these are the Global Dynamic Allocation Fund (GDAF) Peso and the Global Advantage Fund (GAF) Peso. Both are expertly managed to optimize the growth potential of your investments.
Global Dynamic Allocation Fund (GDAF) gives you access to a diverse set of funds that can harness the potential returns of your global investments. Depending on your risk profile, you can diversify your portfolio by investing in fixed income, equities, or a mix of both. This way, your GDAF doesn't have to rely on one asset for financial growth. Your portfolio also automatically re-balances to adjust to different market conditions.
Meanwhile, Global Advantage Fund (GAF) Peso allows you to ride on the momentum of well-established tech companies like Apple, Microsoft, Amazon, Facebook, and Google. 
You can avail AXA Peso-Denominated Dollar Funds through AXA Asset Master, an insurance and investment plan in one that provides access to global funds and also offers life insurance that will help secure your legacy for generations to come. 
AXA is a global leader in insurance and asset management serving over 100 million clients in 57 countries. In 2018, it has been hailed as the top insurance brand worldwide. In the Philippines, AXA is a joint venture between the Metrobank Group and the AXA Group. 
Learn more about AXA's Peso-Denominated Dollar Funds by scheduling an appointment with an AXA financial advisor online. You may also email customer.service@axa.com.ph. For more information, visit AXA's Asset Master page or follow the brand on Facebook.
This article was created by Summit Storylabs in partnership with AXA Philippines.