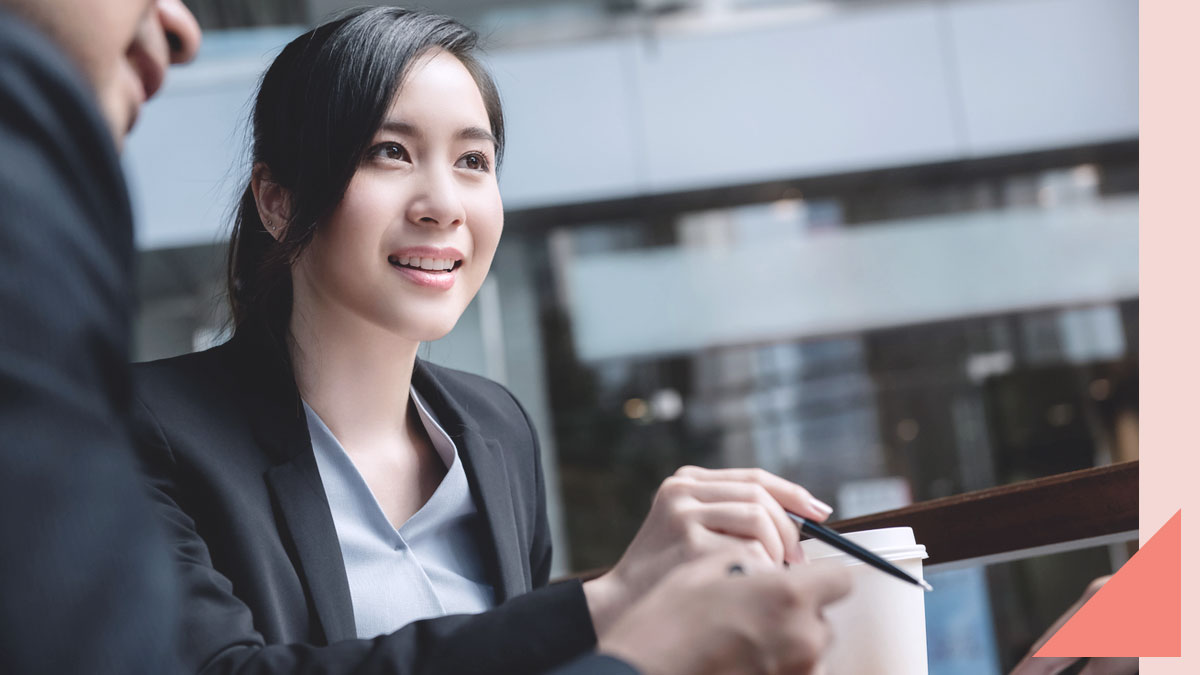 At work, you're thrust into situations that require you to put on a brave face and act as if you've got everything under control. Half the time, you actually do, but the other half, you're probably screaming beneath that tight smile.
ADVERTISEMENT - CONTINUE READING BELOW
CONTINUE READING BELOW
Recommended Videos
A lot of people say that confience is one of the keys to success, and while it's true, it's not easy to always be sure of yourself and your actions. Years of mistakes may have chipped off your confidence, and the reality is that there are times when you really don't know what's going on.
So how do you do it? How do you exude confidence even if you're not feeling it at all? Here are a few tips that can help:
Dress well.
You'd be surprised at how clothes can totally change how you feel about yourself. Set aside pieces that will inevitably make you look and feel small and lazy, such as that worn-out hoodie or a scruffy pair of shoes. Instead, pull out those statement flats, go for a more interesting pair of slacks, and get that oversized blazer on for a boost of good vibes. As Vogue contributor Katherine Bernard writes: "Your closet isn't frivolous, it contains a myriad of channels to heightened performance, a selection of gateways to the best versions of yourself."
ADVERTISEMENT - CONTINUE READING BELOW
Watch your body language.
How you carry yourself is how people will perceive you, so if you want them to think that you've got this, your body language should show it. According to a Forbes feature, it's important to always lock eyes with the person you're speaking with. Firm handshakes can also reflect your earnestness in working together, and this can easily translate to confidence. 
Learn to listen.
Continuous chatter can be taken as nervousness, so instead of talking, learn to listen. Whether you're meeting someone new or in a meeting with your team for a new project, focus on what you can learn from other people instead of what you already know. This not only gives you an appearance of control, it also allows you to gather information which can actually make you more certain of your next move.
Ask questions.
You may think that asking questions makes you seem like you don't know much, but the fact is that asking the right questions and not being shy about doing so, even if it's about something that's pretty basic, can show that you're not afraid of learning more. The key is to stop focusing on how you'll look when you ask, but on what you really want to know.
ADVERTISEMENT - CONTINUE READING BELOW
Stand by your actions and decisions.
And this goes for right and wrong ones. You should be gracious admitting mistakes as you are with accepting success. Remember that a misstep at work doesn't make you less of a person, so you don't need to feel like it's the end of the world. It's easier said than done, but swallowing the bitter pill can actually make you feel better and more confident after. Think about it this way: an acknowledged mistake can't be used against you, and in the end, there's no other way to go but up.
Practice positive self-talk.
If all else fails, the old adage holds true: fake it 'til you make it (but do the leg work!). If you're having a hard time feeling confident, allow yourself to pretend that you have confidence and do what a confident person would do given your situation. You'd be surprised that you're actually becoming surer of yourself as you go along.
ADVERTISEMENT - CONTINUE READING BELOW
Comments
Load More Stories