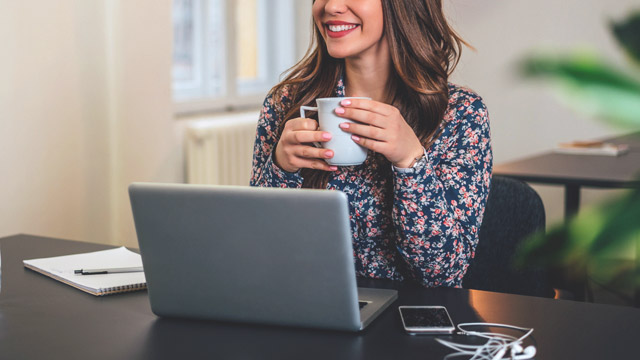 I started out as a wide-eyed college graduate who didn't know exactly what she wanted to do. I traveled, played the guitar, and side-lined at my friends' movie shoots when I had the time.  You can say that I was a hipster before hipster was even "cool," especially since I seemed to have an "indie" lifestyle.

I also wrote. I wrote for a family friend who wanted to create a book about the memoirs of her grandfather. It brought me to libraries, museums, and universities where I met old Spanish professors who charmingly kissed me on each cheek in greeting. Writing got me traveling to the ports and churches of Laguna, where I thoroughly soaked in the inspiration of a different era.

It was actually a good life. I was happy. But being the competitive upstart that I was, I wanted more.

I needed a regular job.

Back then, not many people were into freelance. Paying your taxes and your contributions through a legit company was a must if you didn't want the hassle of going back and forth government offices, so I got myself a nine-to-five in a distribution company. I lasted 42 months, which I think wasn't so bad.

In the next few years, I became so many things – a graphic artist, and administration head, a media relations specialist, a marketing officer, and an account manager. I even helped start a digital agency which sadly didn't take off.  But somehow, I wasn't completely satisfied with any of them. Deep down, I still felt like that fresh graduate who didn't know what she wanted.  So I went back to that distribution company, the place where I had the longest tenure, and thought that I would finally settle there.

I stayed, transferred departments, and eventually got promoted. It was actually very exciting since the work was both interesting and challenging, but eventually, the same weariness I felt in my previous jobs set in. I missed being creative, and office politics wasn't helping.  And so, during a particularly long meeting where I found myself blankly staring at our sales report, I internally snapped.

I had to stop doing this.

I had to stop getting jobs that I felt were just okay because I was okay with being complacent. I was afraid to go out of my comfort zone and of being accused of not properly planning and saving for my future until I realized that if I kept at it, I would be a bitter person stuck in a job that did nothing for me but pay the bills. There was very little growth where I was. What was predominant was the fear of being blamed when something doesn't go as planned, and as we all know, fear can never produce satisfaction.

I realized how happy I was back when I was writing and traveling. It was the best time of my life. Part of me was frustrated at how flaky and how stupid I had been. I was usually somebody who stuck with her decisions, but I felt that I failed in my so-called career way too often. I've hassled so many people with my selfishness. If they'd grade me for employment loyalty, I'd probably get a negative score.

But if I didn't do what I wanted to do, I'd keep repeating the same selfish cycle of applying and resigning. I would jump from one job to another. It would not be helping anyone if I got I job that I didn't like, especially since I was already more than a decade out of college, and so I gave up a secure position to start over. I left my work, got a legit writing job, and I have never been happier.

People say that following your passion is bad advice, and that "bringing passion to your work" is what you're supposed to do. I've tried going that way. I really did. But in the end, I realized how important it is to do what you love in order to love what you do. It's almost similar with choosing who to love: Would you want to be stuck with someone successful that you don't want to be with for the rest of your life, or would you want to be with someone you can have new beginnings with, and that you know will pull you through the good times and the bad? 

Passion may not be everything (since logic should also be in the equation), but it's a good place to begin. It's never too late to start over, and believe me, once you find the right path for you, everything you do and go through will be worth your while.
ADVERTISEMENT - CONTINUE READING BELOW
Got a career story or confession to tell? Send us an email at webmaster@femalenetwork.com with the subject My Career Story on Female Network and we might just feature it!   
CONTINUE READING BELOW
Recommended Videos
Load More Stories