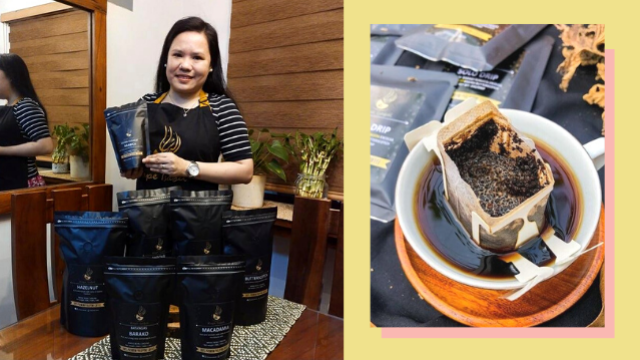 Before the pandemic happened, Muriel Santos had come a long way in achieving her goal of becoming an entrepreneur. When she's not busy with her day job as a financial controller in a multinational company, she and her husband, Erik James, would buckle down on other profitable stints: selling imported bags and watches online, operating a GrabCar, and running their own Siomai King franchise.
ADVERTISEMENT - CONTINUE READING BELOW
Venturing into different small businesses has become second nature for Muriel since 2009, and she attributes it to her "adventurous" money mindset. She also told Female Network in a chat via Facebook Messenger, "Dream ko since I was a kid—I wanted to have my own store, retail lang."
While the working mom is yet to fulfill that dream, she found their Siomai King franchise in Makati a good venue to learn the intricacies of operating a brick-and-mortar store. They began operating it in October 2018.
"It was our first time to own a physical store. I'm very adventurous when it comes to investments, so I wanted to try the flow of having one lang," she said. "Actually, the franchise was offered to us ng friend ko migrating to Singapore. All-in package na siya, including the location, equipment, even the manpower. Hassle-free, as in." 
Muriel considers this investment profitable with sales ranging from P6,000 to P12,000 daily. "Income was around P20,000 a month, net na lahat including taxes," she added.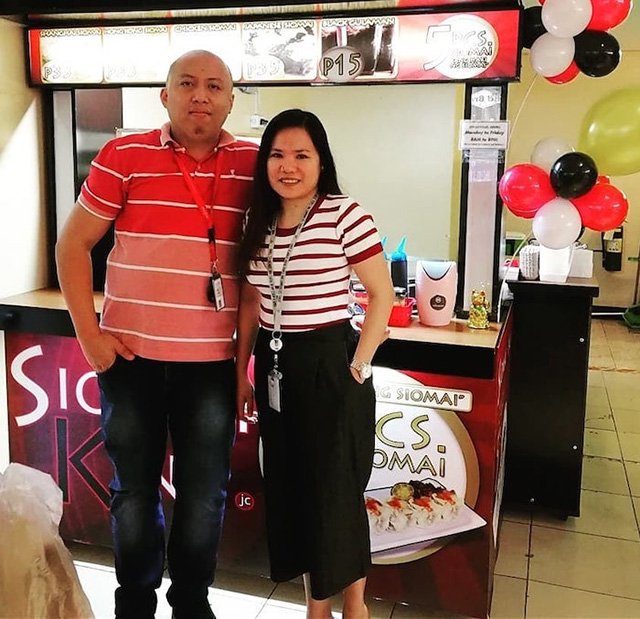 Things took a different turn two years later, when COVID-19 began infecting different parts of the world. She continued, "When the virus started around January, sobrang liit na ng sales. So from there, nag-observe na kami until onti-onting nag-surge 'yung COVID-19 by February. Takot ako sa abono kaya we thought of closing it down nalang."
ADVERTISEMENT - CONTINUE READING BELOW
Muriel was able to sell the franchise to her friend and completed the closing process on March 7, 2020, five days before Luzon was placed under enhanced community quarantine. It was an experience she regarded as distressing.
"It was very sad kasi we have exerted so much effort din… like 'yung pagpunta ng husband ko almost every day sa store, ordering and monitoring of stocks, and doing the bookkeeping weekly," she recalled. "We had to let go of our two employees who's been with us since day one. We endorsed them to our other friends who have the same franchise din."
Unbeknownst to the couple, the closure of their franchise was a golden ticket to their upcoming wholly-owned business. She shared, "Having this experience helped us learn how to strategize on marketing, how to save, and look at the things we can totally control and innovate."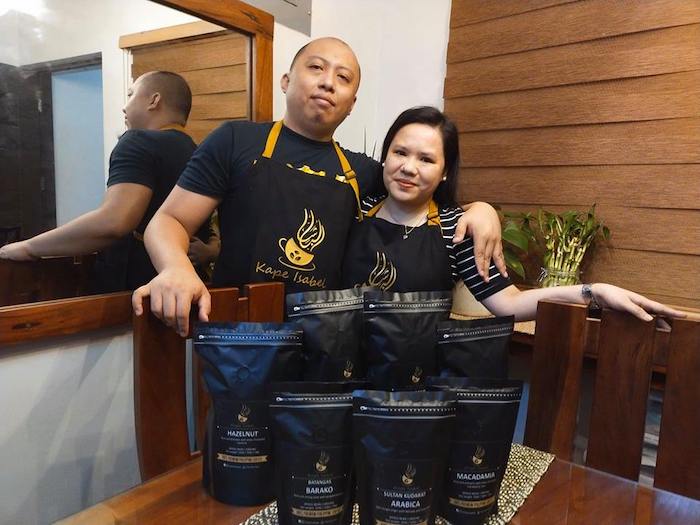 ADVERTISEMENT - CONTINUE READING BELOW
Making a business comeback through Kape Isabel
Six months later on September 2, 2020, Muriel and Eric got back in business with their own product line—Kape Isabel. It was inspired by their unica hija, Isabel, plus their constant love affair with coffee.
Muriel recalled, "During the lockdown, since I'm not used to having corporate work only, I thought of having another business while at home. My husband and I are certified coffee lovers. So we thought, why not coffee? Even if it doesn't become successful, at least we have coffee [to consume.]" 
With a capital of P20,000, the couple scouted for a farm direct supplier and "checked out their designs and materials of the packaging." They also bought "other small machines necessary." Luckily, they didn't have to brave the threats of COVID-19 outdoors, as all the transactions were done online.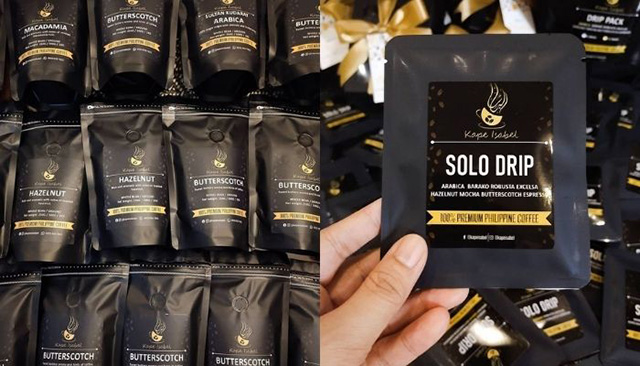 ADVERTISEMENT - CONTINUE READING BELOW
To keep the store up to snuff despite Muriel's busy schedule in her day job, she and Eric fittingly divided the task between themselves: "My husband manages the operational side (grinding to packing). My main participation is on the marketing side, ordering stocks, and monitoring of the materials needed, which I normally do on a weekly basis."
The entrepreneurial couple has been earning an average of P10,000 to P15,000 weekly since the opening of Kape Isabel. Sales peaked last December at P25,000 per week. 
"We are so thankful that we always have deliveries every day," Muriel beamed. "Most of the orders come from Shopee, Instagram, and Facebook with an average of 40 to 50 orders per week. Apart from that, we partnered with Nativbird, Choosepinoy, Noel Bazaar, and many gift curators that normally order our products with special packaging."
ADVERTISEMENT - CONTINUE READING BELOW
Looking back, Muriel couldn't be any grateful that their challenges turned out for the best. "Ever since, it was my dream to have my own brand. Then suddenly, it became a reality," she said. 
Load More Stories