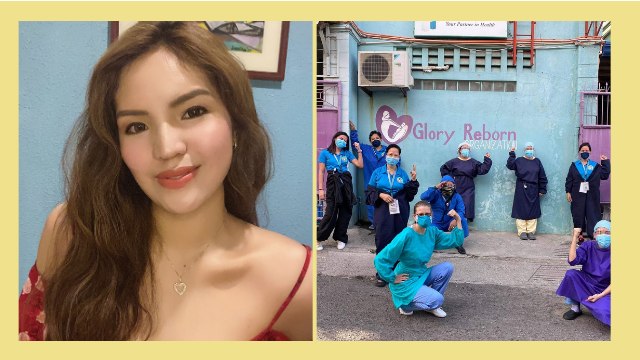 It's a hard-knock life for us—so goes the tune pretty much everyone is singing these days. And while most of us are whinging, too few are offering up solutions. Then there are people like Kimberley Gothong.
ADVERTISEMENT - CONTINUE READING BELOW
Back in 2016, at the age of 26, she found herself frazzled by all the things she had to do between raising her kids, being a great wife to her husband, trying to find a way to earn for her family, and seeing to household matters. Deciding she couldn't be the only person struggling to find reliable house help while juggling responsibilities, she decided to offer up a solution in the form of her startup, Mrs. Clean Housekeeping Services.
Today, at 31, Kimberley—Kim to her friends—is one of Cebu's rising mompreneurs. As president and COO of Mrs. Clean, she's used her business to support OFW mothers and grandmothers who've returned to care for their kids.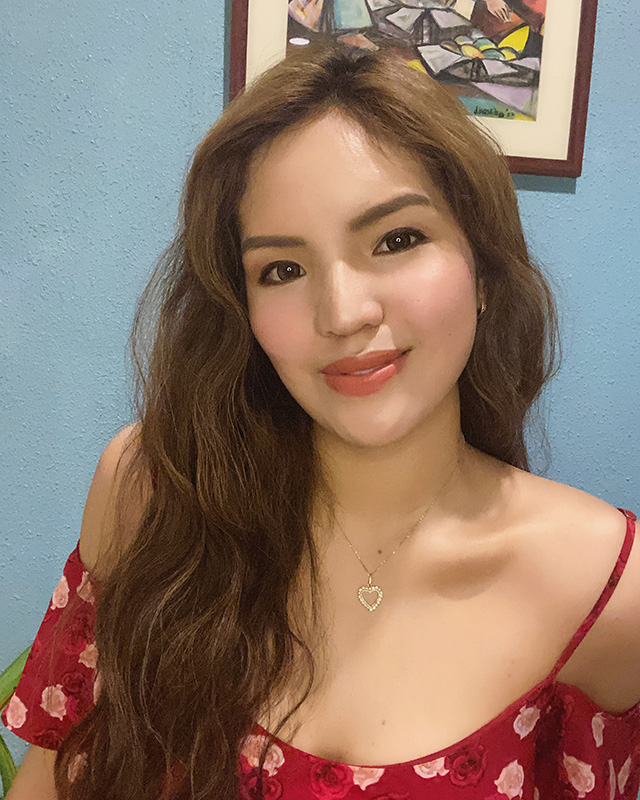 Keep reading to learn about her business and her story in her own words.
Female Network: Can you tell us how you came up with the idea for the business?
Kimberley Gothong: When I gave birth to my second son in July of 2016, I quit my job because I couldn't find house help or nannies to help take care of my kids for some time. I was unemployed for quite a while from when I gave birth. And then I got the idea for Mrs. Clean around October or September of 2016.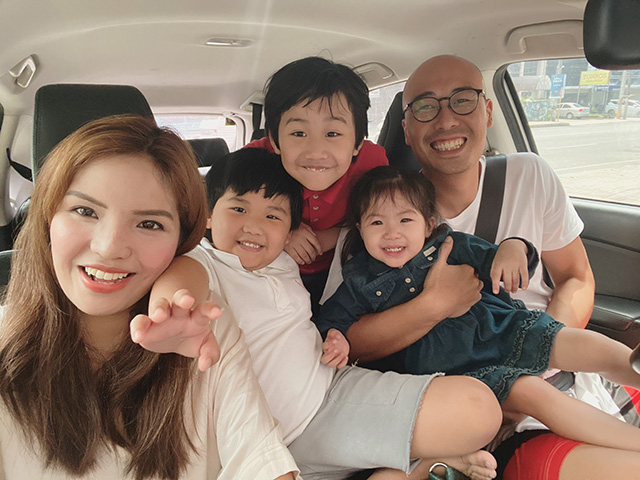 ADVERTISEMENT - CONTINUE READING BELOW
So I suddenly was a mom to two kids, and there was just too much to do. I couldn't find house help, and I was wondering, "If I have this problem with house help, then most people in Cebu probably are the same." Because my mom had a problem with house help, my friends had problems in house help. So I was thinking, "Why not start something wherein Cebuanos could just outsource quality cleaning without all the drama?"
FN: Why is it that your employees or your cleaners are all OFW mothers?
KG: It was like this. I already had the concept, and I already had the business done and all. And when I started, my first step was to look for employees for the actual executive cleaners. When I put out a job [listing online], I was surprised to find out that majority of the applications were from returning OFWs, and most of them were mothers and grandmothers. Actually, of the first few interviews I had, maybe 90% were in that profile of returning OFWs, both mothers and grandmothers.
ADVERTISEMENT - CONTINUE READING BELOW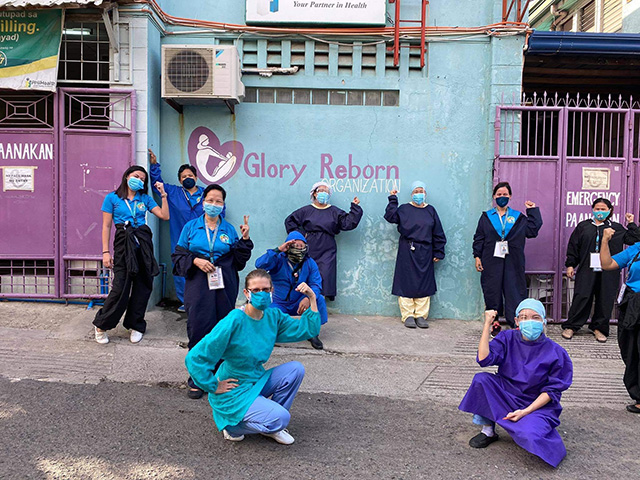 The [ladies who applied were] high school graduates or at the high school level. The problem is that when they come home, they're in their 40s, 50s, and 60s. They don't have a college degree, and they don't have corporate work experience. So when they come home, they're really at a loss for job opportunities, number one, because of their age; number two, because of their educational attainment; and [number three] because of their work experience. So they're really an overlooked sector in society.
ADVERTISEMENT - CONTINUE READING BELOW
That's when I decided [that] instead of excluding them, I'll only hire them. And that's what's happened. When I started, I only hired OFW mothers and grandmothers. So it didn't matter if some of them [were older], like I have a cleaner now who just turned 60 years old.
FN: How closely do you work with your staff and clients?
KG: There was a time when we first started that I used to clean with them. And the first few years, I would do the ocular, I would go with them with the clients, especially for the first clean. But during the pandemic, well, I actually have three small kids, so I have only been to the office once, so most of it is really virtual. But yeah, we do video calls now. I'm active in our chat group so that's how we connect. So I have Claire [Carabuena, General Manager]—she's my right hand right now, especially in the midst of the pandemic.
ADVERTISEMENT - CONTINUE READING BELOW
FN: How hands-on have you been with regard to your business?
KG: Oh, I was super hands on because when I started, it was just me. On our first month, it was just me and two cleaners. I was the driver, salesperson, customer service, purchaser, accountant—all in one. So I had my first administrative assistant, it was like three months down.
FN: How have things been with the pandemic in terms of services and your clients' feedback?
KG: It's been really good. Before the pandemic, we were very personalized. We did a lot of extra services, but now I've kind of studied every service that we offered and I studied how much the touchpoints were, how prone to disease transmission it was.
So I streamlined all the services to make it more suited to the pandemic, like, we used to do a lot of arrangement, a lot of decluttering. But I'm telling them now we should just pause that for a while because I didn't want the cleaners to have so many touchpoints on personal items. I wasn't comfortable with that. But the clients understood, and we've been really blessed because I know a lot of small and medium enterprises who had to close because of the pandemic, and it's been really hard. I mean, we were out of business for like three to four months, and we're so happy that we've gotten back into the groove and we've been hitting targets again.
ADVERTISEMENT - CONTINUE READING BELOW
FN: What changes have you had to implement, given COVID-19?
KG: I've been studying a lot of the scientific side of cleaning, and then I figured out that UV cuts a lot of the disease transmissions. I'm so lucky that since we've come back, none of my cleaners has come down with COVID. So I'm thankful for the extra protection—I mean that we invested in the right PPEs, we provide them with vitamins daily which are on us, we did baseline, you know blood sugar, blood works, x-rays for all of them when they came back so that we would know the health status of each cleaner because they're exposed. If you really think about it, cleaning is also a frontline job. So we had to make sure we had all the bases covered.
FN: What would you say were your biggest challenges starting up the business?
KG: Number one would be that, you know, cleaning is very intimate work. I don't know if you would consider it like that, but it's an intimate service. That's how I would look at it as an entrepreneur or as an owner of a cleaning business. It's very intimate because we go into clients' houses, and it was really about getting their trust.
ADVERTISEMENT - CONTINUE READING BELOW
Also, at first, we were a total unknown, with on-call housekeeping services. So most of the clients were comparing our rates to the rates of house help, and it was one of the hurdles I really had to overcome. I had to explain to the target market that we are different. You cannot compare us to this and that because a lot of things behind the business are different. We're not just on-call cleaners. We also had to [guarantee] the quality of our cleaners, the professionalism, the ease, the hassle-free [aspect] of having someone you could trust and bring them into your house to clean without having to supervise them. So all that's part of the solution we are providing. So that was one of the first hurdles.
Another was that it was my very first business. The only other jobs I had were in real estate, so I never really was used to having a lot of people. And I'm sort of introverted at times, so one challenge I had to overcome was handling a lot of other people, both my employees and the clients. But I think those two were probably the top challenges when we were starting.
ADVERTISEMENT - CONTINUE READING BELOW
FN: What would you say is the thing that you most enjoy about the work or about your business?
KG: Well, number one, I love, love being around my staff, they've really turned into family, because I know their life stories and they know mine. I figured out that much of why Mrs. Clean became the cleaner of choice for so many people is because I took care of my staff, I treated them like family and, in turn, they learned to love their jobs. And when I'm happy and the client is happy, they're also happy, and they really take pride in what they do.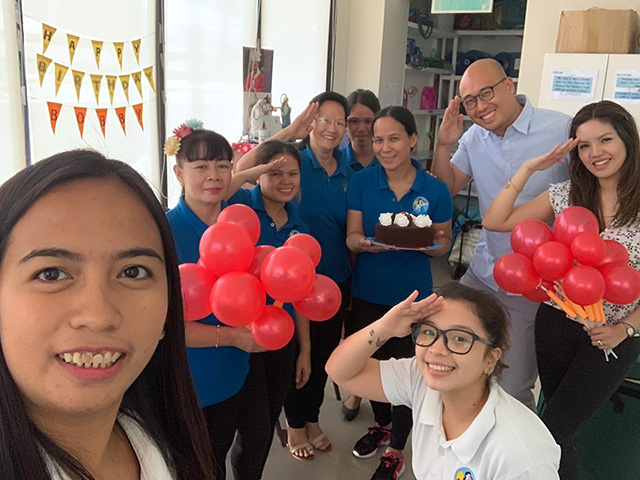 ADVERTISEMENT - CONTINUE READING BELOW
And of course I've met a lot of my clients, because as I've said I did a lot of the oculars for the business. So I've had a lot of clients who have actually turned into very good friends of mine.
FN: Given you're a wife and mom, how do you juggle your responsibilities with your family alongside those of a business owner?
KG: Number one is that it's really prioritizing. I have three small kids, so most of them really demand a lot of time, and you cannot really plan everything because, like, when they need you, they really need you. So what I do is that if it's something really non-negotiable, then I'd have to make work wait.
And I'm also happy to have Claire. She's been with us for two years now. I love that she is as passionate about the business, about the mission and vision of the business, as I am. There are a lot of smaller decisions that I just leave up to her, and I can just answer with a yes or no. Then, the bigger decisions, I deal with.
ADVERTISEMENT - CONTINUE READING BELOW
I also do a lot of things online. That's something I learned, especially now with the pandemic.
FN: Mrs. Clean supports and promotes mommy initiatives like breastfeeding. Are these your own advocacies as well?
KG: Well, a lot of these are things that I personally believe in. It's also that I'm also a breastfeeding advocate. I mean, I first conceptualized the idea for Mrs. Clean when I was breastfeeding my son. So I always say that it's sometimes in the wee hours, even while breastfeeding, that some of the greatest ideas come alive. So that's what I've been advocating.
Because you know, moms can do a lot of things. We can be supermoms. We can be great mothers, and we can still do so much outside. We shouldn't be limited by mother and being a wife when it comes to being able to pursue businesses or advocacies.
ADVERTISEMENT - CONTINUE READING BELOW
FN: Any tips for other aspiring entrepreneurs out there?
KG: First and foremost, the most important thing is to determine why you do what you do. If it's for your family or your community, it's very important to have that northern star. So that when the going gets tough, you just hang in there because if you know who you're doing it for, then it's easier to push forward. Embrace adversity, because that's when you learn the most. Well, for me, at least. There are a lot of moments throughout the journey, my journey with Mrs. Clean, that I've cried a lot. But that's when I really emerged as a better entrepreneur as a better leader.
You can learn more about Mrs. Clean Housekeeping Services by visiting their Facebook page.
Load More Stories