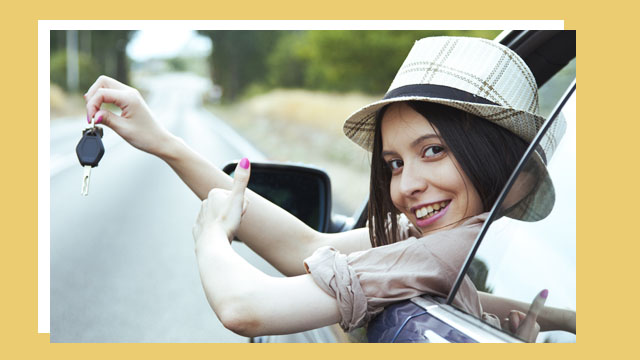 For many working professionals in their early- to mid-20s, the impulse to spend money comes naturally. But eventually, we become more intentional with our finances, and everything changes. Suddenly, we're not as keen to treat ourselves.
But here's the thing: sometimes, it doesn't hurt to celebrate, especially if you've achieved something great. In fact, it can even be productive to reward yourself for reaching a milestone in your life. A great reward—like a brand new car, for example—can inspire you. It can give you the motivation you need, not to mention the much-needed self-care.
Here are a few examples of milestones that are worth celebrating with a bang:
Hitting your target salary
You did it! After years of scrambling and scrimping, you finally earn more than enough to cover your needs and wants alike. At this point, a brand new car can be a worthy investment. By giving you the freedom to drive to and from work, a new car saves you time—a precious resource that you can instead use for rest.
Consider the Honda City, which can get you from A to B in style. Apart from being functional and reliable, its sleek exterior can lend you air of professionalism as you drive from one appointment to the next, or to your weekend and holiday road trips.
Moving into your own place
Starting anew with a place of your own can be daunting. On the other hand though, the freedom of living alone is rewarding on so many levels. But before you take that leap, make sure to have all your ducks in a row, especially when it comes to how you budget your hard-earned pesos.
Once that's responsibly sorted, options of amplifying your independence can be entertained. Case in point: explore investing in a car. Upside includes being able to drive yourself to work, to dinners with friends, to run errands on weekends, and even to visit your family. Again, the best way to attain such a big ticket purchase is through thorough financial planning--whether it be via a bank loan or even borrowing from your parents and having a solid payment scheme laid out. It's not going to be easy, but it is achievable when done right.
From a standpoint of helping keep your finances in order, the Honda City's i VTEC engine is reliable as can be only requiring twice-a-year visits to the dealership which translates to lesser maintenance costs and your car's longevity. Additionally, this ride is fuel-efficient as well thanks to its ECO Assist feature. Turning would-be gas expenses to savings definitely sounds like an excellent plan.
Settling down with a partner
Married life is a long and winding journey. To make things easier for you and your partner in this crucial stage of life, why not get a car that the two of you can share?
Whether you need a daily ride to work, for your business, or for an out-of-town trip, you can have it all in the new Honda City. The Honda City Hatchback, in particular, is equipped with functional ULTR Seats allow you to adjust the spaciousness of the cabin to fulfill various needs, such as carrying a bulky payload (utility mode and tall mode), carrying long items like a surfboard (long mode), and even napping (refresh mode).
Welcoming your first child
To help you welcome your kid to the world, consider a car. It's an investment that'll definitely help you adjust to the rigors of nurturing a child while also balancing your errands, responsibilities, and more. New parenthood is notoriously challenging, and you can expect to deal with a lot of new things, like regular trips to the pediatrician. Trust when you're told that in cases like this, it pays to have a ride of your own. Nowadays, a car is not only a means of transportation that gets you from one destination to another, but also and more importantly a safe haven from you and your family are in transit
The Honda City is convenient car for first-time parents, who are always up and about. It has a smart entry system and a one-push start system, along with an ISOFIX car seat that makes it easy to install a baby seat. Also, it comes with speed sensing auto door lock—a significant safety feature that should help put your mind at ease when your baby's in the car with you.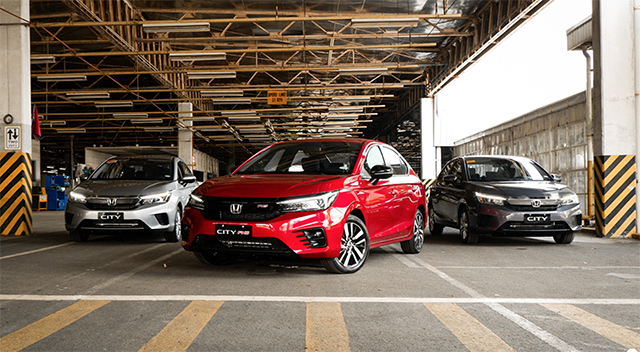 All of these milestones are turning points in your life, and they all involve a shift in your lifestyle. That's why you should consider celebrating them with a new car. It's a fitting reward, but also an investment towards the next phase of your life.
The Honda City, in both its Sedan and Hatchback models, has an array of features that can meet your needs as you embark on life after achieving these milestones.
Check out the Honda City yourself via Honda Cars Philippines' Webpage. For updates, follow Honda Cars Philippines on Facebook.
This article was created by Summit Storylabs in partnership with HONDA.