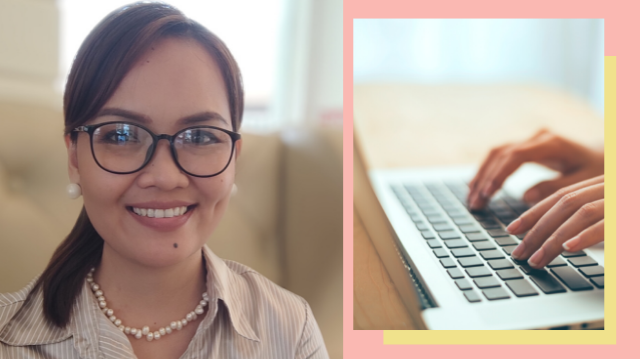 When life gives you lemons, make lemonade—or so the saying goes. And many business owners have found this to be true of the bushels of "lemons" tossed at them by the coronavirus.
ADVERTISEMENT - CONTINUE READING BELOW
Jennifer "Jen" Pepito Murillo, single mom and founder and CEO of OnPoint Management Consultancy, is no different. Her company has been official since mid-2018, but she has freelancing her consultancy and events planning since 2012. And it had been going well until opportunities dried up with the onset of the quarantine in March 2020.
"It was depressing. All our projects were canceled," Jen says. "I was considering closing the business. But I was offered to be part of the Go Negosyo-DTI mentorship program online, and that gave me hope again."
She also found a resurgence of opportunities from her previous career as a freelance virtual assistant (VA). She had kept in touch with her old clients, doing occasional projects for them to stay connected and earn extra income. Even during the pandemic, the VA work kept coming in, and Jen saw this as an opportunity to expand her business while also helping others. So she created a new division of her company, calling it VA Pro.
"I saw the need to help my friends who lost their jobs because of the pandemic. Also, our clients kept on referring us to their friends so we needed more VAs. I realized it's about time to focus on growing what really helped me put food on the table and pay the bills for 12 years."
Jen, who had worked many varying jobs during and after college. She's worked as a barista in a coffee shop, independent theater talent, an ESL teacher, a radio newscaster and production crew member, and more. She has even been a crew member at McDonald's and worked in the BPO industry.
But in 2009, she realized she needed to be more present for her son. "I decided to focus on working home-based as a virtual assistant," Jen says. "I wanted to be a full-time hands-on mom. I quit my full-time job when I started freelancing. I started with a client who asked me to work from 11 PM to 8 AM Philippine time, which was a good schedule at that time."
ADVERTISEMENT - CONTINUE READING BELOW
This work helped her cultivate a loyal client base and fund the startup of her management consultancy and event planning company. When OnPoint hit its low point during the quarantine, it's what saved them as well. "Last year, around June, we slowly started getting new clients, referees by past and present clients. So I made it official, since we were getting zero projects for OnPoint locally."
Creating the new VA Pro division also gave her a way to keep both clients and employees. "When the pandemic started in 2020, I had to let go of my staff with OnPoint. One VA stayed." But once she started accepting more VA work, she found she could expand. "We hired five more people. We plan to grow this and really build a stronger, bigger team in two to three years' time, God willing."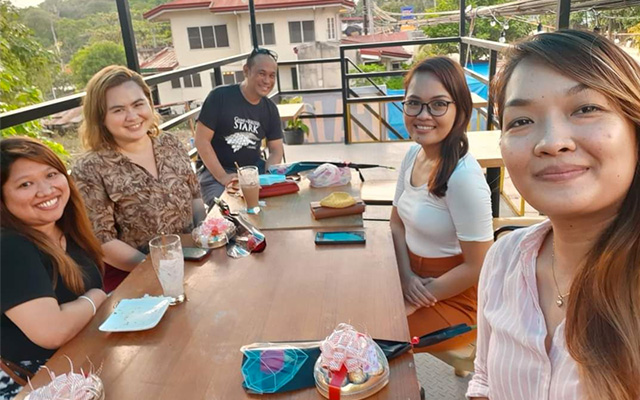 ADVERTISEMENT - CONTINUE READING BELOW
With this in mind, Jen is open to expanding her business further even with the pandemic still affecting businesses everywhere. "Right now, for VA Pro, we have outsourced or subcontracted three full-time VAs and three part-time VAs, and still hiring. We plan to employ the full-time VAs under OnPoint at the right time."
Her team offers a variety of services for their clients, one that has many coming back to them for more and more projects. "We assist business owners, public figures—authors, speakers, etc.—in managing their tasks so they can focus on more important tasks. Also, for some of them, we help them create and promote their brands online.
"We do social media management, content creation, video editing, blog writing, newsletter writing, email management, email marketing, and other administrative work."
Jen has invested a lot in maintaining her client relationships and making sure the service she and her contracted VAs offer are top-notch. "Most of our clients come from recommendations and word of mouth, so trust is a main selling point, therefore besides taking care of our own brand, we also carry our client's image."
ADVERTISEMENT - CONTINUE READING BELOW
To this end, she makes sure her VAs are trained in the skills they need. She also offers a digital marketing workshop and has an upcoming content writing workshop scheduled to keep the VAs sharp.
And this dedication has paid off. In fact, one of her long-time clients was so happy with her work, she wanted to find a way to bring her to the US. Author, business coach, and motivational speaker Lucinda Cross posted her appreciation of VAs in general and Jen in particular.
"Shout out to all the virtual assistants out there helping small business owners like myself work 'on' their business instead of 'in' their business. I hired my first virtual assistant in 2011 and we are still rocking out in 2020," wrote Cross, who also mentioned her goal of bringing Jen and her 15-year-old son, Anton, to New York—or at least sponsoring a vacation once travel becomes safe again.
ADVERTISEMENT - CONTINUE READING BELOW
Upon seeing the post from her client, Jen says, "I was surprised, amazed and sooooo grateful!"
The validation from a favorite client of hers gave her a much-needed emotional boost. She had been initially "anxious and really down because of the uncertainties we were facing" during the pandemic. More importantly, it also generated a lot of leads for the burgeoning VA business. "I'd say 80% of our clients now came from her network."
Thanks to this and referrals from other clients, virtual assistance is now Jen's company's main focus. "VA Pro is a new division of OnPoint, but because of circumstances, I'd say our focus now is on 70% VA Pro and 30% on business consulting."
Her earnings have also seen an improvement with this new business model. "[Our] VA-focused model is better, maybe because the demand is high compared to the original OnPoint model. VA-focused has less overhead, [since] everyone is working from home."
ADVERTISEMENT - CONTINUE READING BELOW
Of course, not all client relationships work out. Some of her biggest challenges with getting VA Pro started, she says, include "when both clients and VAs disappear (ghosting). When clients left or failed to pay, I still had to pay the VA for the work she did. When VAs went AWOL, I had to do the work myself and fix the issues."
Still, Jen persevered. In fact, she attributes her success to "grit and God's grace," sharing her philosophy of life: "It's said that hunger is one of the best teachers in life. Listen to that teacher and never be hungry again."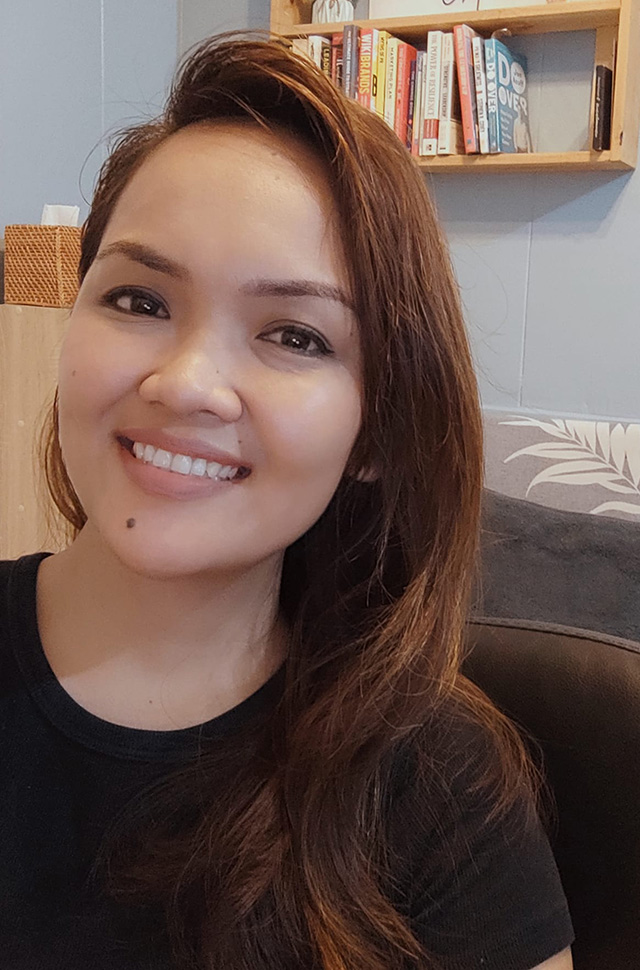 ADVERTISEMENT - CONTINUE READING BELOW
For aspiring entrepreneurs, Jen has some fundamental advice to share. "Make sure you don't go into business just for the sake of having one or just because your friends are doing it. It isn't easy, there's a lot of sacrifices with it. Ask yourself—what problem are you solving? Who are you helping? And why are you doing this? Know your deepest WHY, so that when things get tough, you won't give up so easily."
And she has a few reminders for those struggling with making ends meet during the pandemic as well. "We need the right mindset and the right heart in growing our business during pandemic and use this opportunity to build, serve, and grow. Keep pushing yourself to not only survive, but also thrive. Lastly, trust that our God is sovereign, He is in complete control. Don't let your fears overcome you."
ADVERTISEMENT - CONTINUE READING BELOW
Female Network is now on Quento! Click here to download the app and enjoy more articles and videos from Female Network and your favorite websites!
Load More Stories