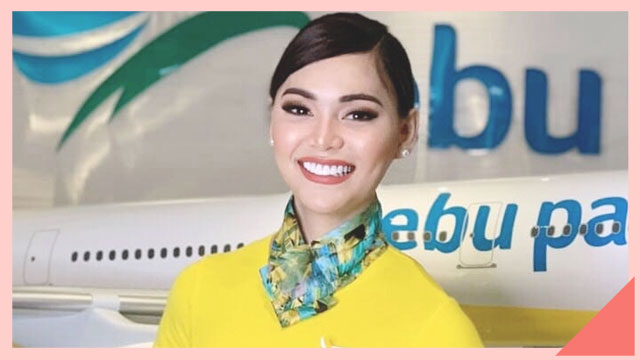 Though a long road ahead, the LGBTQ community's rights continue to progress one step at a time. This time, it comes in the form of a major Philippine airline hiring the country's first-ever post-operation transwoman flight attendant.
ADVERTISEMENT - CONTINUE READING BELOW
Jess Labares, a reigning beauty queen and now officially a Cebu Pacific cabin crew, posted the milestone on her Facebook page after regaling her 57 days of training with the airline. Jess writes, "Now that I'm officially a cabin crew, I can now say I made it. I surpassed the most difficult training I ever had. This job has always been glamorous to look at, but they don't know the battle that we've fought. It's not all about looking pretty, it's been all about your comfort and your safety."
CONTINUE READING BELOW
Recommended Videos
ADVERTISEMENT - CONTINUE READING BELOW
According to the 24-year-old, the achievement was less a childhood dream than it was a challenge to step out of her comfort zone and discover more of her capabilities. "As a trans woman, [I am] the first post op transgender woman flight attendant in the Philippines. A history has been made. I will forever cherish this opportunity given by Cebu Pacific. I'd like to extend my deepest gratitude to Cebgo and Cebu Pacific for their acceptance. In behalf of the LGBTQ community, thank you," Jess continues. "This means that we are now slowly accepting and respecting individuality, uniqueness, and expression. It is another milestone in the country that shows that Cebu Pacific is diverse and multicultural company."
ADVERTISEMENT - CONTINUE READING BELOW
In light of Jess' history-making hiring, she hopes that her achievement will serve as an inspiration to LGBTQ youth everywhere to pursue their passions. Her advice? "Perseverance, positivity, determination, and loving what you are doing [make] the perfect formula to achieving your goal, and will definitely lead [your] way to success and happiness. Now I can finally say, this is by far the greatest crown I have ever achieved."
Load More Stories