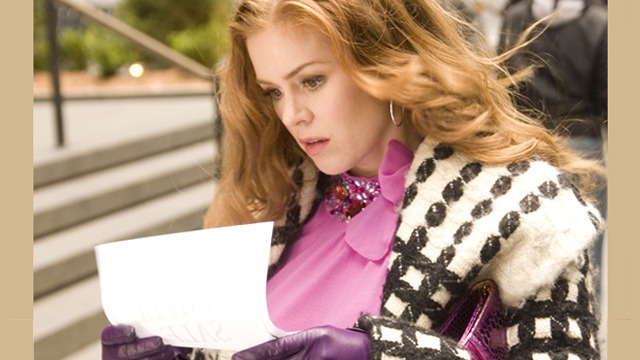 In 2018, do yourself a favor and really get serious about one thing: your financial security. Aside from the obvious benefits, it's a sign of maturity and success. But don't do it for other people—the real winner will be yourself. The first step to getting there? Overcoming these three poor habits that you may not know has been interfering with this goal.
ADVERTISEMENT - CONTINUE READING BELOW
Mistake #1: Not knowing how much you actually spend in a day, or a week
The most careless mistake anyone can make is to not do accounting. You don't need to be good at math to figure out your personal expenses and stick to a budget. Understanding how much you spend on a daily, even weekly, basis can determine the little changes that can really impact your life. From the P200 lunch allowance you allocate yourself, you can be planning out a grocery list instead. Or knowing that it will more or less cost you P8,000 to use Grab or Uber everyday, why not invest in getting a family or shared driver? These things literally add up and you could always be making wiser decisions when it comes to your money.
CONTINUE READING BELOW
Recommended Videos
Mistake #2: Buying things just because they're on sale
It's a trap! Yes, you could definitely be getting something at a valuable bargain when you're shopping on sale, but if you're only buying the item because of a price cut, did you really need it in the first place? The other problem with these opportunities is that purchasing on sale, especially online, requires a minimum spend. Buy two get one free? That's still one item more than you had intended to buy. This isn't to say that you should never enjoy the big red anymore, but be more conscious of what you need to buy and see if you can get it for a steal, instead of only buying it because inventory has decided to replenish their stock with something else.
ADVERTISEMENT - CONTINUE READING BELOW
Mistake #3: Living beyond your means—digitally
It's simpler to save money when it's for something you can see and "regulate" on a daily basis—like food and clothes. Sometimes, what can really be draining in the long run are the apps and services that you don't use. Again, if you're a click-happy media consumer like most people are, chances are that you have one or two app subscriptions sitting in your phone under utilized. You know what we're talking about. Remember that time you agreed to a prompt to use an app for six months at the cost of three? While these things are designed to be good buys, make sure you actually use them. The same advice goes for any value-added services you might have agreed to include in your phone's mobile and data plans. Do you really need unlimited call and text if your base plan already includes 100 free minutes and you're usually in the office where you can make calls over a messenger app anyway? If not, cancel the subscription. Even if it's just a couple of hundred pesos per month, that adds up throughout the year.
ADVERTISEMENT - CONTINUE READING BELOW
Load More Stories