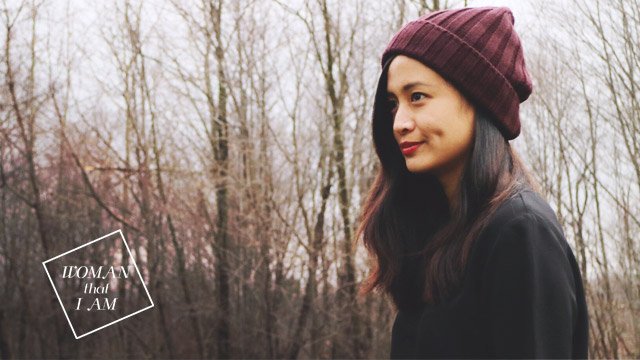 What does it take to break into the public relations scene in a huge and intimidating city such as New York? For Camille Laurente, it's admitting that her original plans weren't working for her, and taking a leap of faith into something that was initially frightening, but was exactly what she needed to succeed.
ADVERTISEMENT - CONTINUE READING BELOW
From practicing law in the international firm Baker & McKenzie, Camille braved moving out of the country to obtain a master's degree at Columbia University's School of International and Public Affairs. Her life as a grad school student wasn't easy, but her perseverance has definitely paid off as she is now the Chief Client Officer at Odessa PR, a public relations agency based in New York that aims to represent free-thinking clients who go for "mission over money."
Camille shares with us her story of how passion and perseverance can turn one woman's life around, and how it can happen for those who are willing to take the plunge.
Female Network: Why did you choose to take up law and what moved you to go beyond it?
Camille Laurente: To be completely transparent, I have no profound reason for choosing to take up law. Looking back, I think peer pressure had a lot to do with it. I finished a bachelor's degree in political science and back then, majority of the students in my program applied to law school. Apart from that, I also thought very highly of the profession and wanted to see if a career as a lawyer would suit me.
CONTINUE READING BELOW
Recommended Videos
However, after a couple of years working as a corporate counsel, I realized that firm life wasn't for me. While I liked the challenge that came with the job and the relationships I formed throughout this period, the environment and consistent need to rake in billable hours burned me out. More than the toxicity of the work load, I also really lacked passion for the profession – which made things extra difficult for me the longer I stayed in the field.
FN:  Did the idea of working in another country frighten or excite you?
CL: I would definitely say both. Even when I was younger, I've always been curious of how I'd survive in a different city (let alone another country!). I've never lived on my own before moving to New York and I dreaded being away from my family whom I counted on for emotional and financial support.
ADVERTISEMENT - CONTINUE READING BELOW
I came here as a grad student with plans of seeking work opportunities. Although I was completely terrified leaving Manila in 2014, the thought of making it on my own in such a tough but exhilarating city was enough for me to take the leap. Carving out a new career path in a place I've always dreamt of living in as a local and not a tourist was an adventure I couldn't pass up!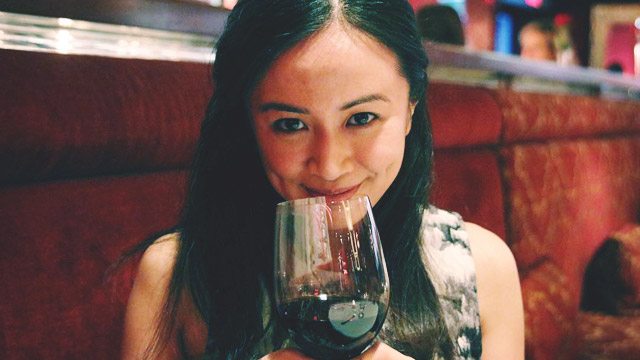 ADVERTISEMENT - CONTINUE READING BELOW
FN: How did you adjust to your new career? What were the things that you needed to learn and/or unlearn?
CL: I think I adjusted to my new career by keeping an open mind and just working really hard. Until now, I'm still learning the intricacies required of building valuable media relationships on behalf of our clients, and most recently, how to run my own social media startup, Hueman. When I was a lawyer, we usually worked in teams for specific accounts. However, we were still part of a large organization that dictated policies within the firm. In short, I was exposed to a very different culture and workflow back then.
Currently, I work with very lean, small teams (at both Odessa PR and Hueman) and so I have to make sure I am truly collaborative, agile and a great team player.
In terms of "unlearning", I'd say I couldn't easily detach myself from work at the beginning of my career transition. I was used to answering emails late at night and being "on call" even on weekends. Funny how my colleague told me that I had to turn it down a notch saying, "Camille, it's PR not E.R.". Now I thrive on work-life balance and I try to make the most of my hours outside of work!
ADVERTISEMENT - CONTINUE READING BELOW
FN: What are the values that law has taught you that are still relevant to your current job?
CL: My life and career as a lawyer taught me the value of hard work and persistence. Even if I now work in a different field, I still need to give it all I can if I want to succeed. There really are no shortcuts to achieving your career goals.
FN:  What was the biggest roadblock you faced and how did you turn it into something positive?
CL: When I was planning to pursue a career in the U.S., I was told that the job market here was extremely competitive. Friends and relatives advised me to get a degree from a U.S. university first, which I thought was a huge roadblock financially. More than that, I wasn't too keen on becoming a student again, given that I already paid my dues with four years of post-grad studies in law school. While I was studying, I also had to take odd jobs so I can earn extra income and cover my living expenses.
ADVERTISEMENT - CONTINUE READING BELOW
Even if I had rough days, I just took all of these as an opportunity to experience and learn new things outside of my comfort zone.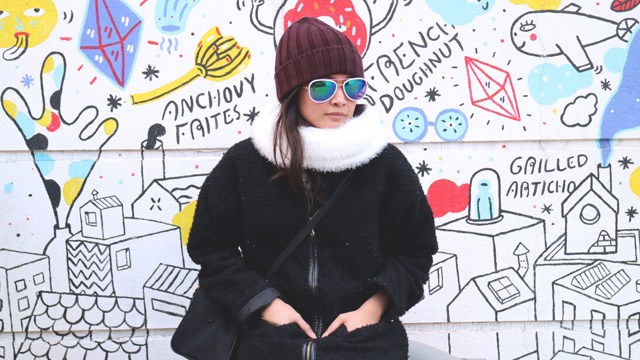 FN: If given the chance to do your life all over again, what would you change?
CL: I'm tempted to say -- I wish I had known earlier that being a lawyer wasn't for me. But in hindsight, everything I had gone through in my professional and personal life made me more resilient and persevering. I guess I really wouldn't change anything.
ADVERTISEMENT - CONTINUE READING BELOW
FN: What would be your message to working Filipinas who feel that it's already too late for them to follow their passion?
CL: We all come from different backgrounds. Some working Filipinas might be hindered to follow their passion because of more pressing conditions, such as the need to take care of their families, financial limitations, amongst others. No matter your situation, you should be smart about making career decisions and you should always weigh the pros and cons of your next move.
However, if there's no compelling reason that should stop you from pursuing a job you're more passionate about, you should just go ahead and do it. Don't ever think about how much time has passed. You'll be in deeper regret if you give up on your dream while you are still physically and financially able to.
Load More Stories