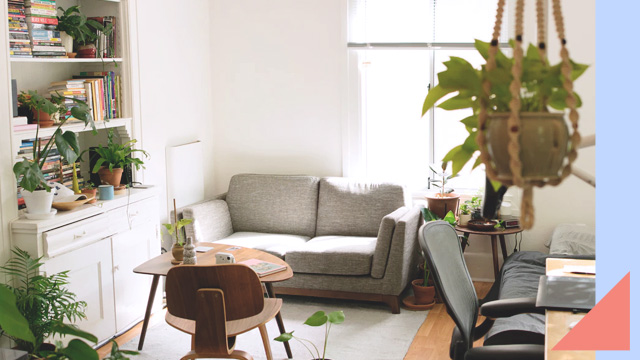 These days, most tasks can be done online or with a simple tap on an app. Feeling hungry? There's an app for that. Need to move items from place to another? There's another service you can count on. With the worsening traffic, most of us would rather stay at home and get things done instead of spending hours on the road. These days, you can even order furniture online and wait for it to arrive. Online stores have taken over and who are we to refuse the convenience it offers?
ADVERTISEMENT - CONTINUE READING BELOW
Aside from skipping traffic and long lines, you now have access to options when shopping online. You're not limited to furniture, as there are different household items available, too. "The number one advantage, I believe, is that you have a chance to haggle for a lower price which is next to impossible if you buy at a store. Most of the furniture pieces sold online are secondhand so you're also helping save the environment," shares interior designer Rachelle Medina. If you're thinking about buying furniture online, you need to take into consideration the reputation of the seller, past reviews, and doing a quick research about the item you're purchasing.
Shop for furniture online with these tips:
Beware of scammers.
Whether it's on Instagram, Facebook, or an online group – scammers abound. Before making any deposit or paying in full, make sure you see photos of the actual item. "Don't be swayed by perfect, international-looking photos. As the seller for a snapshot of the item from all angles," says Rachelle. Consider it as a warning sign when the seller asks for a huge downpayment and when the photo looks staged. Trust your gut and don't be afraid to ask questions about the item.
CONTINUE READING BELOW
Recommended Videos
1. Review customer feedback.
Don't hesitate to scroll down and go through each and every review. The comments section is a gold mine for signs and valuable feedback that can help you make a smart purchase. Online shoppers don't shy away from dropping comments – may it be about the seller's response time or how the item arrived. "See the seller's posts and check if they actually follow through or answer in the comment thread. It also counts if they acknowledge a question. If they don't, it's usually a bad sign," explains the designer. Don't rush into making purchases – take your time, look into different sellers, and see which one is responsive to inquiries.
2. When buying big ticket items, ask if you can inspect it first.
Pieces like dining tables, cabinets, and sofas usually fetch a heftier price tag. Given this, it's a must that you inspect the item first before paying for it. Rachelle says that sellers should be okay with that. You can also ask your friends who have bought big pieces before. Get advice on how it's usually done and the delivery process as well.
ADVERTISEMENT - CONTINUE READING BELOW
3. Review the store's exchange policies.
Sometimes, we either receive damaged items or pieces that look different from what's in the photo. It's a must that the seller or store has return or exchange policies. "If there are none, send them an email to ask, and have a proof of the answer in writing," Rachelle advises. Save the contact details of the store or seller so you can easily get in touch with them if needed.
4. Measure, measure, and measure.
Just like how you would buy furniture from an actual store, don't forget to measure the space where you intend to place the item to make sure it will fit. It's equally important that you know the dimensions of the item you're about to buy just to check if the space allotted for it is enough.
5. Get started with go-to online stores.
Make shopping easier by logging on online stores that are known to deliver quality pieces. Some of these include:
ADVERTISEMENT - CONTINUE READING BELOW
Home Cartel
Home Cartel offers pretty lighting pieces that can double as décor, mirrors, and hardware such as barn door handles and latches.
Metier Home
ADVERTISEMENT - CONTINUE READING BELOW
Visit Metier Home for home décor, accessories, table setting essentials, wall décor and accents, and other home furnishings.
Manila Furniture Buy and Sell
https://www.facebook.com/groups/manilafurniturebuyandsell/
Join the group and be notified when items are up for grabs. Some sellers offer secondhand gems, designer pieces, and reproduction furniture.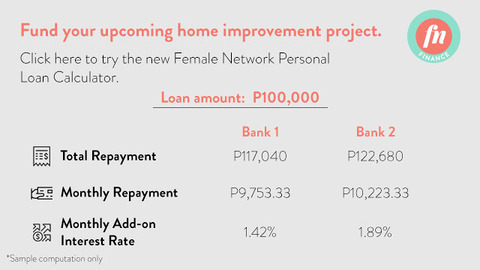 ADVERTISEMENT - CONTINUE READING BELOW
Load More Stories