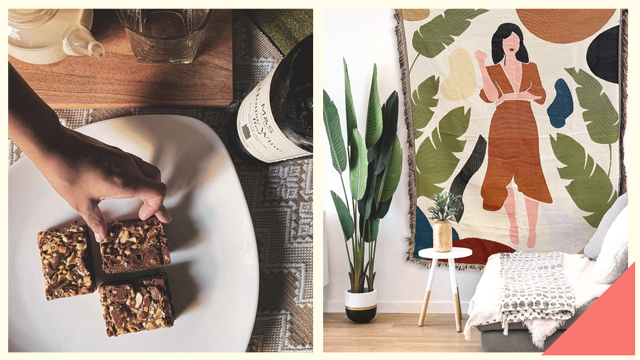 Spend your capital wisely and learn from your hiccups
With many jobs and opportunities on hold because of the pandemic, many have turned to online selling as either an alternative source of income or a productive coping mechanism. Small, independent businesses are undoubtedly now part of the new normal, and the trend will only go up the longer the quarantine goes on.
ADVERTISEMENT - CONTINUE READING BELOW
Hence, starting a business in these uncertain times is both an opportunity and a risk. One of your priorities should lie in spending your capital wisely, so your hustle won't be doomed from the start. And since experience is the best teacher, learning from fellow business owners is one way to dodge any budget hiccups.
To give you a few notes, we asked Filipinas who started businesses in quarantine to share their best and worst capital spending decisions:
Hot Topics:
Real Pinays in Their 30s Share Their Signature Scent
Lessons About Finding Love We Learned From Celebs in Their 30s
The quarantine may have produced many home bakers, but Patricia has been making pastries for years. "When I post stories [of my pastries] on Instagram, people tend to reply and ask me why I haven't started my pastry shop yet, or why don't I start selling the pastries I make," she tells us. "I used to tell them that I have my reservations because I was not really professionally trained to be a pastry chef and I was worried that I won't be able to meet the demands or expectations of my customers."
CONTINUE READING BELOW
Recommended Videos
The encouragement eventually pushed the interior designer to turn her hobby into a business, and she started Your Perfect Bite two months into quarantine. "Now that jobs are put on hold, I have to think of ways or means where I can earn money at the comfort of my own home while also doing what I love," she says.
Though her menu consists of chocolate chip cookies, cinnamon buns, lemon squares, crinkles, and brownies, what makes YPB unique is that customers can request any kind of pastry they want. "I wanted my pastry shop to not be a one-dimensional one that only offers a single kind of pastry or dessert," she explains. "My initial thought was like, I want to have an online, one-stop-shop patisserie!"
ADVERTISEMENT - CONTINUE READING BELOW
Capital: P3,000
"My initial capital was around P3,000! I guess that's one of the wonders of having an online shop—you wouldn't have to worry much about the capital you need for your physical store or other logistical and operational concerns."
The best way she spent her capital
"I think the best decision I've made in terms of spending my capital would be buying ingredients from my current supplier who offers like half the price of the ingredients you see in supermarkets. Orders pile up sometimes and I also do research and development for new pastries I could add to my menu that is why a steady supply of ingredients is necessary in my pantry, and so I'm really thankful for my supplier who provide great value for money since the ingredients I get from them are offered at prices lower than SRPs but with quality that are on a par with the ones you can buy at your grocery stores.
ADVERTISEMENT - CONTINUE READING BELOW
"I realised that it is completely OKAY to buy ingredients that are not branded or well-known since everything boils down to quality after all. Also, getting fresh produce such as eggs and lemons from wet/farmer's markets are way better than getting them from groceries since they are way cheaper. So, spending my capital on these suppliers is really worth it since I do not only get to buy my fresh ingredients at very reasonable prices, but I also get to help them generate their own income."
ADVERTISEMENT - CONTINUE READING BELOW
A spending decision she regrets
"If there is one spending decision I regret when I started my online pastry shop, it would be not scouting or looking for suppliers (both ingredients and packaging) who offer the lowest prices. During my first few orders, my ingredients were all bought from grocery stores such as SM or Robinson's since I didn't know yet any other shops I could get my supplies from. Prices from those stores were much higher and quantities are lesser since they do not usually offer wholesale or bulk quantities.
"The money I shell out and the returns are sometimes only breakeven, and of course, if you are into any business, you don't want your Return of Investment to just breakeven, you want it to be doubled or more, if possible. I guess I just got a little too excited with the initial response and surge of orders that I opted for the easiest route which is to buy ingredients straight off from the grocery stores and not scout and compare suppliers first!"
ADVERTISEMENT - CONTINUE READING BELOW
Francine was a jobseeker before the ECQ, and Da Grilla Manila became her backup when her application at a company was put on hold. "The company I was supposed to work for postponed onboarding since it was unsafe to head out and secure pre-employment requirements. I waited and waited for their go signal to proceed, but weeks have passed, and I haven't heard from them since," she shares.
"I had no choice but to hop on the jobseeking train again, and find an outlet that would keep me occupied instead of stressing about this pandemic & losing my 'dream' job. Late May 2020, I went online, studied the market, searched for supplier-sellers, and lo and behold, we started accepting orders."
With Da Grilla in Manila, customers no longer have to step outside to get their K-BBQ fix. They'll deliver everything from meat, side dishes, soju, and electric grillers straight to your doorstep—all you have to do is shoot them a DM.
ADVERTISEMENT - CONTINUE READING BELOW
Capital: P850
"Believe it or not, P850! That's coming from the spending for the initial batch of orders."
The Best Way She Spent Her Capital
"Cutting down on 'nice to have' or unnecessary expenses. The creative conceptualization of the brand, product photos and layouts are all DIYs! As for a specific item, none YET but I do have my heart set out on purchasing chest freezers to store more items soon!"
ADVERTISEMENT - CONTINUE READING BELOW
A spending decision she regrets
"I wish I had set aside a separate account for the business from the start. I recently learned, the hard way if I may add, that mixing personal funds with your business money is a major no no! Lesson learned."
With all of her events postponed due to the pandemic, wedding planner Rhed Sarmiento turned to exploring recipes at home to stay busy. She began sharing her home-cooked meals with her friends and relatives, and after getting glowing reviews, she started The Rhed Plate—an online meal delivery service.
"Aside from keeping my sanity from the pandemic, I'm also earning from home," shares Rhed. "With The Rhed Plate, I am also able to share this blessing with relatives and friends whose also helping me with the dishes, deliveries and etc. I also included some of my friends best dishes so I can help them generate income as well. Sometimes, I give some freebies to my customers, [which includes] products of other wedding suppliers like cookies, fruits and pastries. With this, I can also support other businesses."
ADVERTISEMENT - CONTINUE READING BELOW
Capital: P3,000
"More or less I started with 3,000. I started with only one dish. Posted it on my Facebook then friends pre-ordered it. Few days later, I added another dish, then three dishes, and so on. And now, Sushi Bake is our new baby!"
The best way she spent her capital
"During these trying times, we need to be extra careful with expenditures. So you better be sure with all the money that you will spend. Start with small amounts only. Then from the profit, you open another product. Don't gamble all your money in just one sitting to play safe.

ADVERTISEMENT - CONTINUE READING BELOW
"At the start of the pandemic, I bought an electric stand mixer so I can start baking some pastries as past time while on quarantine, but I have no luck on baking pastries. I'm more into savory dishes. Glad that I bought the inexpensive one. So now, that we are offering Sushi Bake at The Rhed Plate, I am able to use it."
A spending decision she regrets
"To be honest, none. Since the start, I really want to do this for mental health. Earning is just the bonus. So when I started this, I didn't put too much pressure on myself and just enjoy it. Just a few tips: Make sure that you love what you do. And don't put too much stress on anything. Just enjoy it!"
Nicole Tejano and Janelle Inojales (@emilias.home)
While the quarantine produced many home cooks, it evoked a redecorating kick in childhood friends Janelle and Nicole. "Over-redecorating (if there's such a thing) was our own way of dealing with the whole pandemic situation and quarantine. Like everyone else, we were just really sad, scared, and angry all at the same time," says Nicole, a PR executive for a beauty brand.
ADVERTISEMENT - CONTINUE READING BELOW
Eventually, the two went on to share their coping mechanism with everyone else by putting up their "quarantine baby," Emilia's Home—a line of home goods headlined by throws and blankets in Instagrammable designs. Nicole continues, "Emilia is the imaginary child between Janelle and I. She is the combination of our clashing personalities and the aesthetic that comes from it. It started first with Janelle kick starting the brand then me following suit."
Janelle, who's a civil servant, adds, "Emilia's Home became our sanctuary in the midst of the pandemic. She drove us a little bit crazy because it's our first time venturing into a small business but at the same time, Emilia kept us sane and happy. We hope that our customers find a sanctuary in Emilia's Home, too."
ADVERTISEMENT - CONTINUE READING BELOW
Capital: P50,000
Janelle: "We started out pretty small with P50,000 and just three to five [pieces] per item."
The best way they spent their capital
Janelle: "Buying a shipping label printer! I dont hate shipping days as much."
Nicole: "Pens, sharpies, more pens, and stickers! We love writing our personal letters to our clients or who we consider #EmiliasFriends."
ADVERTISEMENT - CONTINUE READING BELOW
A spending decision they regret
Janelle: "I mentioned that when we started, we were just selling a few designs with around three to five quantity each. It seems like a good decision to test out the market especially since we've never done anything like this before and we have zero background on the home goods industry. But thinking about it now, it wasn't really a good decision. Since we started Emilia's Home right in the middle of enhanced community quarantine, shipments were disrupted and air freight prices skyrocketed! Shipping costs were unbelievably expensive that we should have increased our quantity to make shipping a little bit more practical for us."
Interviews have been condensed for clarity.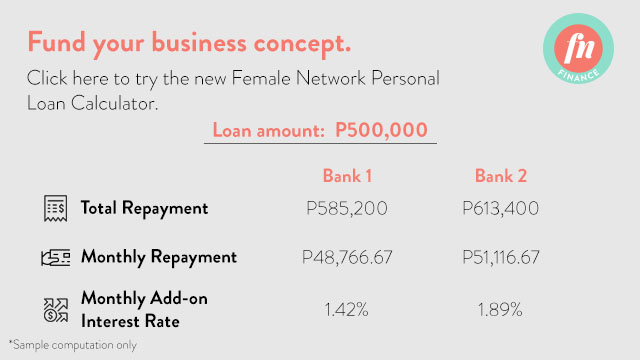 ADVERTISEMENT - CONTINUE READING BELOW
Load More Stories