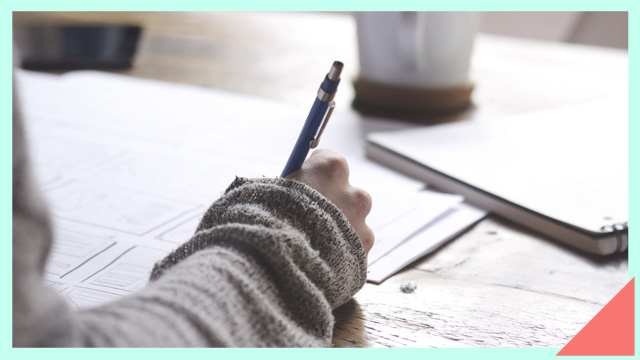 Adulting is hard-adulting during a pandemic and a looming economic crisis, though? Way harder. The Philippines is heading towards a recession, according to the Bangko Sentral ng Pilipinas Governor Benjamin Diokno, so it's probably best to gird your financial loins as early as right now. Diokno said things may begin picking up again by 2021. In the meantime, we round up a few tips on how to handle your finances in these uncertain times. We know it's not exactly the easiest or most enjoyable thing to do, but it's time to certify yourself as a true adult and do your best to crawl through this global crisis relatively unscathed. It's time to create those spreadsheets and bust out those calculators and get to budgeting!
Check out these completely doable money-smart tips to help you out amid the pandemic:
What You Should Do
ADVERTISEMENT - CONTINUE READING BELOW
First thing you need to do is to determine your current financial status. If you don't have a spreadsheet like a Virgo would, now's the time to make one! Listing  all the facts down will help you keep track of all your money and, depending on your skills, this sheet can help you do the math you don't want to.
Ask yourself the big questions; things like how much money you currently have—in terms of investments, cash, property, et cetera—and how much cash is coming in or going out on a regular basis.
The usual three biggest expenses are housing, transportation and food, according to Emma Pattee of the New York Times, so be sure to take note of those. Doing this will help you assess your situation in its entirety; arming yourself with facts so you know which steps to take next would be best. Plus, for some, this will help you figure out how much money you've ideally been able to save by staying in (like commuting expenses)-and don't think of this as extra cash you can spend freely, either. 
Once you've outlined all your expenses, mark which ones are your priorities or non-negotiables. Maybe you have a rent-to-own property, or a car you're still paying for. You might need to reshuffle your current budget plan to make sure you've got those bills covered for the next few months, come what may. You can also call your insurance companies or local dealers and ask them personally how they might be able to cut you some slack, if necessary.
A lot of utility companies have planned a reprieve for their customers in one way or another. Power companies like Meralco will be implementing a four-month staggered payment scheme once the quarantine period is over while telecommunications companies like Globe and Smart have also given their clients some slack in terms of payment. This is great news for folks currently strapped for cash-but this also means that the bill shock is sure to come soon. Take note of when those postponed charges are scheduled to hit and plan where you can get the funds to cover them to minimize the potential financial heart attack.
After marking which expenses are top priority comes the fun part: getting rid of the stuff you don't need. One tried-and-tested way to delineate want from need is to go through your credit card statements, said Kara Perez, founder of Bravely Go, a U.S.-based financial education company, in the New York Times report.
Take a look at all the random stuff you bought-we're looking at you, impulsive online shoppers-as well as all the automated charges for your subscriptions. If you don't have a credit card, then you can list down all the stuff you pay for monthly. Only you can truly establish what you need-from streaming subscriptions to gym memberships-so this is a true test of adulthood. Think of it as being committed to yourself on a long-term basis (which you are, in case you needed to hear it) and deciding what will be best for the future.
ADVERTISEMENT - CONTINUE READING BELOW
Remember the old saying "Cash is king"? There's somewhat of a truth to that, as cash could mean security. Saving cash now is one way to prepare for the uncertainty of a recession, according to Jeff Rose of Forbes. This is where an emergency fund comes into play. "If you have little or no cash, even small unexpected expenses can turn into financial disasters," pointed out Rose. An emergency fund, ideally, amounts to six months' worth of your salary, according to a Business Insider report, and can cover potential, unwelcome life events (read: in the context of a pandemic, either getting sick or getting laid off)-but let's face it, even we can't say we've been religious about setting aside a part of our monthly income.
What You Shouldn't Do
That bit about the emergency fund—or potential lack thereof—leads us to the first, most basic thing you shouldn't do: panic. As Rose continued, if you haven't been able to save up, there are several ways you can start now. Find out what expenses you can cut back on, and definitely do not spend the extra cash you're saving during the quarantine on frivolous things. This also means cutting back on stuff you may enjoy, such as having food delivered or shopping online. Panic buying is a big and obvious no-no: not only are you spending unnecessarily, you're also ridding others of much-needed resources.
But even cutting back should have a limit. Now is not the time to be harsh on yourself and others, especially since everyone is on edge as we all go through our own separate hells. If streaming K-Dramas is the only thing keeping you sane right now, then by all means, keep the subscription (a plan downgrade, perhaps?). Maybe just order in three times a week instead of daily. Just be sure not to feed into your anxiety and be smart about how you keep yourself busy.
What's Your Financial Plan B?
Once you're done binge-watching, why not try and learn a new skill or take online classes? We'll risk sounding cliché here and say that you should never stop investing in yourself. "Recessions increase the pool of labor in the market. It gets harder and harder to stand out," said Patrick Mullane, executive director of Harvard Business School Online, in a Business Insider report. It's a scary thought, but one that's better to face head-on.
More than just learning a new hobby, there's always the chance of actually profiting from it. Side hustles are nothing new, of course, and if you don't have one yet, now might be the best time to start. The pandemic has made a lot of gaps in the market-aside from bringing the focus into localities. Maybe there's something you can do service-wise for your neighbors? Even as simple as selling snacks or home-cooked meals. "Having a 'plan B' can give you peace of mind that no matter what happens, you'll have a source of income," added Mullane. 
ADVERTISEMENT - CONTINUE READING BELOW
Having the right mindset is incredibly important-and it's also incredibly difficult. The worst thing you can do now is to freeze like a deer caught in headlights. All of this is, of course, so much easier said than done, but just know that you're not alone! Take it step by step, and don't forget to ask for help from those close to you whenever you feel like you need it. Virtual budgeting party, anyone?
This story originally appeared on Spot.ph.
Load More Stories