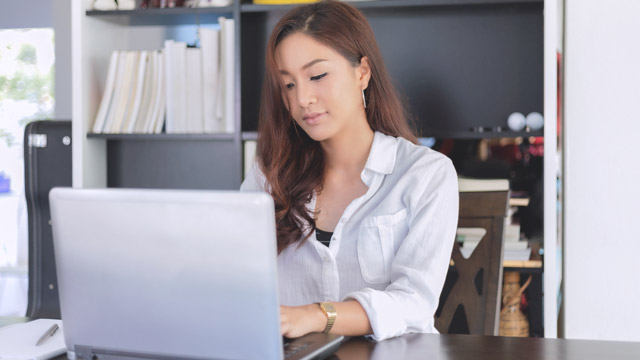 You have finally decided that this year is your year. You are going to take that first step to pursue that online business idea that you've been itching to try. Here are some tips to help you start right.

Tip #1: Sell quality.
No pity selling, please. If people buy your product out of pity, you'll only sell to them once. You want loyal customers, people who are devoted to your brand and your advocacies. Have excellent customer service, and give them quality products and services they'll tell their friends about.
ADVERTISEMENT - CONTINUE READING BELOW
Tip #2: Set your values at the onset.
Roy E. Disney said, "It's not hard to make decisions when you know what your values are." So at the onset of your business, lay out your non-negotiables and fiercely stick to them. This will help you make the right call in accordance with what you value when faced with difficult circumstances.
Tip #3. Plan but be flexible.
It's good to have a plan because it gives you direction and measures of performance. However, there will be plenty of times when things won't go as you predicted. Don't let these situations paralyze you. Allow some leeway for adjustments. Plans are there to guide but not limit you.
Tip #4. Find trustworthy mentors and learn from them.
You need a H.E.R.O.: Find someone who is HONEST, who will tell you like it is whether you want to hear it or not; find someone who is EXPERIENCED, who can give you a lot of insights and ideas from their own experiences; find someone who you RESPECT so that even if what he or she is saying hurts, you know that he or she has your best interest at heart; and find someone who is OBJECTIVE, who will give you a fair assessment.  Like-minded people can inspire you and help you move towards the right direction.
CONTINUE READING BELOW
Recommended Videos
Tip #5. Separate personal funds and business funds.
Open a separate bank account for the company (no matter how small) so you can get a true picture of the finances and the profitability of the business.
Tip #6. Monitor your cash flows closely.
Cash is the lifeblood of any business. Money flows in because of sales and collection. Money flows out due to operations. You need transparency in terms of where cash is coming from and where it is going, so you can be sure that it is being used properly.
Tip #7. Keep track of deadlines. 
This is particularly important once you've registered your business with the BIR, SEC and other government agencies. Businesses are required to file and pay taxes and any delay in submission or payment may result in onerous penalties. Penalties can be exorbitant so take care not to miss any deadlines. Calendar it!
Tip #8. Persevere.
Running a business is no walk in the park. It's a journey full of victories and failures (a lot of these!). You just have to keep at it and focus on what you want to achieve. You will get there eventually even if it's not via the route that you had planned.
ADVERTISEMENT - CONTINUE READING BELOW
* Pamela Lloren is a Certified Public Accountant who formerly taught accounting and finance subjects at the University of the Philippines. She is currently taking up her Ph.D. in Business Administration.
Load More Stories