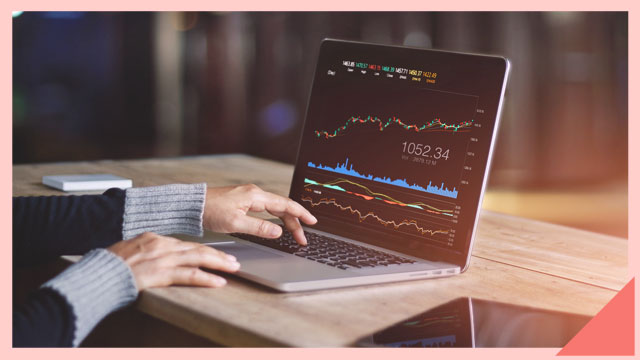 The Philippine Stock Exchange (PSE) has been hit by controversy after news broke that an employee of a 50-year-old brokerage firm managed to embezzle over P700 million worth of its stock inventory. The firm in question is R&L Investments Inc., a Mandaluyong-based brokerage firm that was forced to shut down operations on Monday, November 4, after it uncovered the the multi-million peso scam.
In a letter acquired by the Philippine Daily Inquirer, which was the first to report the story, addressed to PSE director Alejandro Yu from R&L owner Lucy Lee, "Almost all of our stock position has been depleted" due to the sticky fingers of a once trusted settlement clerk.
The employee, who was identified as Marlo Moron, first began stealing small amounts of the firm's inventory in 2011, according to a handwritten confession which the Inquirer said it had read. The clerk was emboldened to steal larger amounts over an eight-year period, almost wiping out R&L Investments' stock position. According to the investment firm's 2018 financial statement, the company reportedly held P765,939,964 worth of stocks. The firm has shares from almost every publicly listed company, with millions invested in a number of mining corporations.
ADVERTISEMENT - CONTINUE READING BELOW
What went down
Moron was entrusted to prepare the daily stock position reports for the owners, which gave him full control in hiding his stolen stocks.
However, the scam began unraveling just before Undas 2019 when it was discovered that the company was short P3 million in stocks at the end of one trading day. Further digging found that the worth of the missing stocks had swelled to P300 million, and eventually to a whopping P700 million.
Moron said he started filching larger amounts because of a casino habit, the Inquirer report said.
The employee managed to execute the scam by transferring shares to an account in Venture Securities, another PSE active trading participant, under the name Julieta Sulapas. Three percent would then be deposited to Sulapas' Union Bank of the Philippines account, and the remaining balance would return to Moron, who used it for his own purposes.
What's next
After Moron was apprehended and confessed to his crime, he said he had doctored documents to hide his crime. Over the course of his eight-year scam, he claims to have acted completely alone. Despite insisting he no longer has any cash or securities to return, he stated in a promissory note that he would return everything he had stolen.
Meanwhile, in the letter to PSE, Lee stated that they would honor their obligations to their clients. The Inquirer report stated that the firm's owners will "sell personal assets like real estate, houses, and other valuables" to address the issue.
The scam comes on the eve of R&L Investment's 50th anniversary, which was celebrated only a few months ago. R&L Investments was authorized by the Securities and Exchange Comission to engage in brokerage businesses in August of 1969, making 2019 its 50th anniversary. Aside from its nine directors, the company also employs 10 office personnel, one of which was Moron.
Not the first time
This is not the first time a financial scam has hit the stock market. In 2016, a former PSE employee and seasoned trader Jose Peñaflor managed to steal P100 million from investors after duping clients into thinking they would be investing in legitimate stocks.
PSE regularly warns investors to be on the look out for potential scams, particularly those using their name and logo illegally.
Investors with stocks entrusted to R&L Investments, Inc. are advised to contact the firm to settle their accounts.
Address: 675 Lee St., Mandaluyong City.
Contact No: 8724-6721; 8724-5207
Email: rlinvest231@yahoo.com
Esquiremag.ph has already contacted PSE for a statement, which they have yet to release as of posting time.
Load More Stories